10 hot-off-the-runway wedding dresses
(Srsly. These dresses made my heart stop!)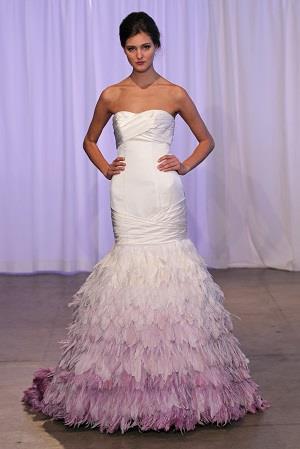 OK, just kidding. Don't go paging Dr. Teddy Altman or anything. (Do people watch
Grey's Anatomy
any more?) These
wedding dresses
didn't REALLY give me a series of heart attacks during
Bridal Market
. But they DID make my list of The 10 Most Amazingly Fantastic Wedding Dresses This Season. Be prepared to swoon! (Maybe stay on standby, Dr. Altman?)
In no particular order, here are my favorite new wedding dresses!
Wedding Dress 1
:
Kelly Faetanini
Check out more wedding dresses from Kelly Faetanini's latest collection!
beauty tips and style advice
Every flight seems to have one: that girl who, even after spending several hours enduring the same dry, cramped conditions as everybody else, deplanes looking mind-bogglingly dewy and well-rested. She leaves you too intrigued to be jealous, because who survives air travel without getting puffy eyes and dry patches? Does that mean you can as well? According to our editors, the answer is yes. As you'll see in the slideshow above, which includes their in-flight beauty routines, maintaining your skin, health and hair while traveling through the sky all comes down to the right products. Click through to see what they use, and to stock up before your next big trip—next time, you'll be the one everyone notices.

Got a destination on the horizon? Emulate any one of these 19 outfits and you'll have stylish jet-setting fashion down pat in no time.

Take a look at Jessica Alba's new blonde hair and tell us, do you like it?

Make it through the holidays without repeating an outfit! Our editors show you how.

Each year, we dust off our tree ornaments and holiday-party makeup looks (red lips, smoky eyes, and snowflake-size flecks of glitter). But not this winter. We've traded in our frequent flyer miles for bright, beachy shades and a holiday in the sun.

Holiday parties are the perfect opportunity to experiment with the most inspiring celebrity hairstyles you spend the rest of the year pining (and pinning) away for. We've rounded up a month's worth of stunning options, complete with styling tips and product recommendations straight from some of the pros who created them.