Kate Moss is the best hat wearer ever, according to a new poll
Do you agree?
Kate Moss
is the Hat Person of the Year, according to The Headwear Association, which conducted a very scientific online poll to find out who looks the best in a hat (kidding!) Kate beat out
Kate Middleton
, who won last year. The Duchess does have an advantage with all those over-the-top fascinators!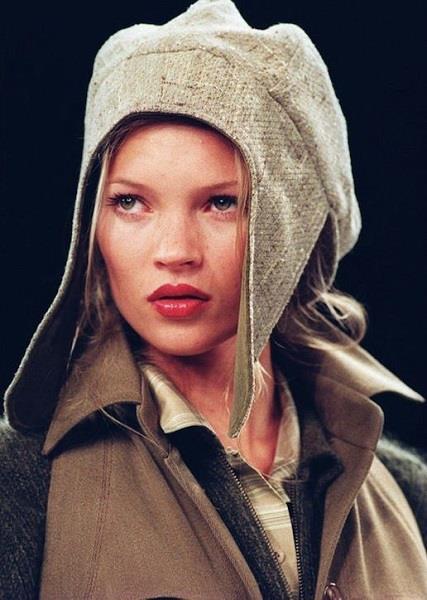 Kate scored 40 percent of the vote, narrowly beating Bruno Mars who got 38 percent of the vote. Anne Hathaway was a distant third, receiving 14 percent of the vote. Past winners include Johnny Depp and Brad Pitt.

Does Kate top your list, too? What's your hat of choice?More from Glamour:
10 Wardrobe Essentials Every Woman Should Own
2013's Most Wearable Fashion Trends
The Best Coat for Your Body
What Your Party Outfit Says About You (According to Guys)
10 Things That Should Be on Every Girl's Beauty Bucket List
15 Hair-Color Makeover Ideas to Try in 2013

Photo: Getty Images
beauty tips and style advice
Keep these fantastic finds in your makeup kit so you'll have everything you need to lighten up your look for spring.

Why we all wear jeans, what are the best ones out there right now, and how to make them last.

How to dress your baby bump.

Betabrand often uses real women as models, but this time they tapped smart and beautiful women with PhD's.

This season's prettiest haircuts are easy, loose, and flattering on a range of face shapes.

While having these 12 classic shoes are very important for any stylish woman's wardrobe—we can't help but be drawn to extravagant shoe styles that we know could turn any look on it's head. So, we've rounded up some of the most beautifully embellished, feathered and impossibly high heels to lust after this season.

Must-haves of the season and how to wear them

Between warrior maidens, scheming royalty, barbarian warlords, and the mother of dragons, Game of Thrones is packed wall to wall with epic looks. Over the past three seasons, costume designer Michele Clapton has drawn on a wide range of inspirations, from tribal art to period costumes to modern runway fashion. Though the HBO drama sometimes pushes the boundaries of what we're used to seeing on television, Clapton told us it could have been much racier. "I designed a whole range of dresses that revealed one breast but to my COMPLETE surprise really, it was decided not to go that way . . . I was still surprised as it seemed so [Game of Thrones]!!!"

We pulled ten statement necklaces to buy now that are in the spirit of the Duchess's borrowed bijous.

My first experiment with dry shampoo was simply a disaster: I sprayed too much, too closely to my hair and for far too long—it ended up a white, powdery mess. But I was unwilling to give up on the idea of being able to revive a second-day hairstyle in just a few seconds; so I talked with Kevin Mancuso, New York City-based global creative director of Nexxus Salon Hair Care, who had amazing, brilliant tips:

The coolest beauty trends from Spring 2014 Fashion Week—like graphic eye makeup and wet hair—are also the most difficult to pull off in real life. But while some of these bold looks are purely intended for show, others can be translated for the everyday with just a few tweaks. Above, celebrity hairstylist George Papanikolas and makeup artist Romy Soleimani tell us how.