When should you stop wearing red lipstick and heavy makeup?
Women surveyed think you should ditch red lips once you hit a certain age.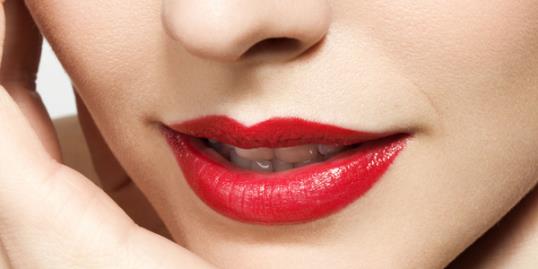 Apparently women have an opinion when it comes to aging and makeup. A new study conducted by British beauty brand Nurture Replenish Skincare found that women think the age of 59 is the time when ladies should stop wearing high heels, putting on red lipstick and focus instead on looking more natural.

More from Living: 10 Ways to Look and Feel More Polished

The study surveyed 2,000 women ages 45 and older and the results found that most women think that there is indeed an expiration date on wearing makeup. But give up red lips once you hit 60? Is that really necessary? We agree that when you get older, you may want to retire the spandex mini skirt at some point (or maybe not, no judgment) but giving up bold lips and high heels? Well that just seems ridiculous.

More from Living: 30 New Holiday Party Hair Ideas

The bottom line is that you should wear whatever you want, at any stage of your life. "Many women will be able to relate to these findings...But every woman will face this stage at different times," said a spokesperson for the brand. "What's important to remember is to be yourself and don't be forced to look a certain way."
Tell us: Do you think women should ever stop wearing red lipstick?

Bing: When should you adjust your makeup?


Photo: Jonathan Knowles/Getty Images
More from Simply Chic:

Easy hairstyles for the holidays
What your shoes say about you
Would you ever get your pinky toe removed?
beauty tips and style advice
When someone says "Julia Roberts," you think teeth. You think hair. But while you may not immediately think fashion, she has had a pretty consistent—and consistently pretty—style since her Mystic Pizza days: clean, classic, menswear-inspired looks that let her natural beauty—and rightly famous smile—take center stage. Here's how she has elevated that look over the years.

Lupita Nyong'o shows off the power of the pixie on the Oscars red carpet.

Walk a mile in a pair of SJP's stilettos? Well yes, we'd love to; thank you for asking.

Anti-aging doesn't have to take over your life. Here, expert tweaks to slow the clock.

We're at the tail end of a jam-packed awards season, with the grand finale—the Oscars, duh—just a few days away. We can't wait to see what our favorite nominees wear—we already know Jennifer Lawrence will step out in a breathtaking Dior, while we hope to see Lupita Nyong'o pick another brilliantly bold monochromatic gown. As for which designer she'll select—Gucci? Ralph Lauren?—that's anyone's guess.

No one will ever accuse Blanchett of being boring. Gorgeous, yes. We can always count on her to wear—and say—something interesting. Here, we trace this risk taker's style evolution over the past 16 years.