When should you stop wearing red lipstick and heavy makeup?
Women surveyed think you should ditch red lips once you hit a certain age.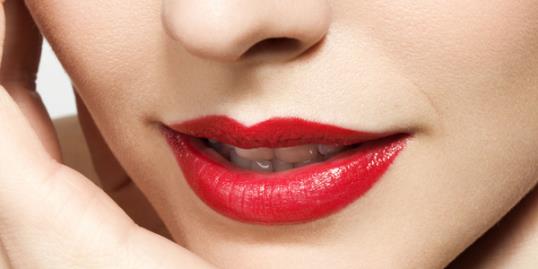 Apparently women have an opinion when it comes to aging and makeup. A new study conducted by British beauty brand Nurture Replenish Skincare found that women think the age of 59 is the time when ladies should stop wearing high heels, putting on red lipstick and focus instead on looking more natural.

More from Living: 10 Ways to Look and Feel More Polished

The study surveyed 2,000 women ages 45 and older and the results found that most women think that there is indeed an expiration date on wearing makeup. But give up red lips once you hit 60? Is that really necessary? We agree that when you get older, you may want to retire the spandex mini skirt at some point (or maybe not, no judgment) but giving up bold lips and high heels? Well that just seems ridiculous.

More from Living: 30 New Holiday Party Hair Ideas

The bottom line is that you should wear whatever you want, at any stage of your life. "Many women will be able to relate to these findings...But every woman will face this stage at different times," said a spokesperson for the brand. "What's important to remember is to be yourself and don't be forced to look a certain way."
Tell us: Do you think women should ever stop wearing red lipstick?

Bing: When should you adjust your makeup?


Photo: Jonathan Knowles/Getty Images
More from Simply Chic:

Easy hairstyles for the holidays
What your shoes say about you
Would you ever get your pinky toe removed?
beauty tips and style advice
One shopper's tweet of the emaciated-looking figure forced the store to take action.

Once the summer heat kicks in, it's all we can do not to slip into the breeziest beach dresses and flip-flops for the morning commute. So trust us when we say we understand that the humidity can have a powerful effect on your wardrobe — still, there are some things you just can't wear to your place of employment, no matter how hot it gets.

Wrinkle no blouse, tangle no jewelry, leave no beauty product behind, and still have room to spare.

Hue-changing dos we absolutely love.

Why your jean size varies from store to store.

Wait a month between waxing visits? Check. Pop a preappointment Advil? Duh. We all know the basics, but here are the tricks you don't know.

What to always—and never, ever—do to keep hair in top shape.

Get inspired to try these sweet and summery looks.

Stunning wedding styles that create a statement.

I attended the Abercrombie and Fitch holiday-season press preview yesterday, and in between checking out the cute gear that will hit stores this November, I picked up a little nugget of information I just have to share.

How to wear this cool-weather staple in the summer.

See how Miranda Kerr made a pair of Birkenstocks chic.