Blackface editorial sparks controversy in Vogue Netherlands
Controversy over blackface fashion continues.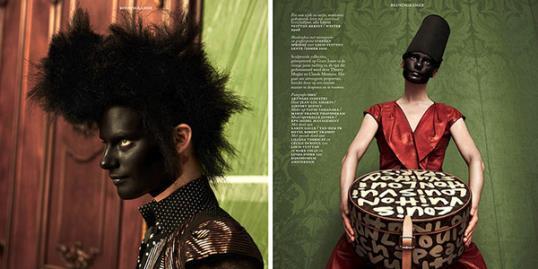 Vogue Netherlands is getting attention for its May 2013 issue, which features a Caucasian model in blackface. 

According to Fashionista, Model Querelle Jansen stars in the May 2013 issue's "Heritage Heroes," taking a look back at some of Marc Jacobs's work for Louis Vuitton.

"This collection is inspired by the style of the Parisian showgirl Josephine Baker, mixed with tribal influences," says the mag in one of the editorial captions.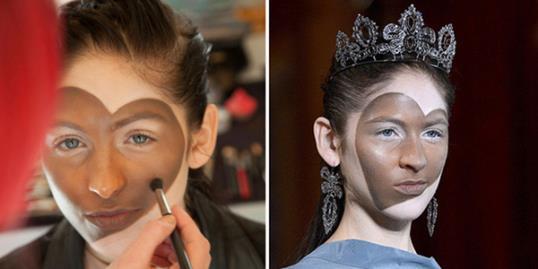 Although Vogue Netherlands is the most recent example of the seemingly never-ending trend of inappropriately using blackface models, they definitely aren't the first example.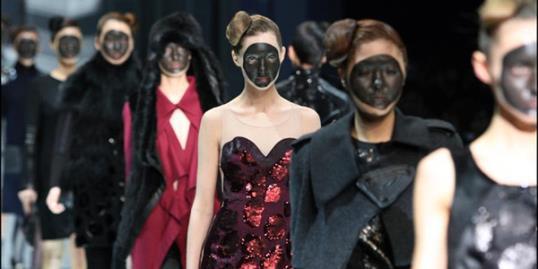 In fact, Buzzfeed put together a list of 15 Terrible Blackface Fashion Moments, featuring this most recent example from Vogue, as well as a roundup of the many others out there, including other editorial spreads and even examples that took place during runway shows. 

Tell us: What do you think of the blackface controversy?

More Simply Chic:
Illamasqua makeup ad creates blackface controversy
Victoria's Secret apologizes about American Indian outfit
Sports Illustrated causes controversy

Bing: The most controversial advertisements of all time
Photos: Courtesy of buzzfeed.com
beauty tips and style advice
One shopper's tweet of the emaciated-looking figure forced the store to take action.

Once the summer heat kicks in, it's all we can do not to slip into the breeziest beach dresses and flip-flops for the morning commute. So trust us when we say we understand that the humidity can have a powerful effect on your wardrobe — still, there are some things you just can't wear to your place of employment, no matter how hot it gets.

Wrinkle no blouse, tangle no jewelry, leave no beauty product behind, and still have room to spare.

Hue-changing dos we absolutely love.

Why your jean size varies from store to store.

Wait a month between waxing visits? Check. Pop a preappointment Advil? Duh. We all know the basics, but here are the tricks you don't know.

What to always—and never, ever—do to keep hair in top shape.

Get inspired to try these sweet and summery looks.

Stunning wedding styles that create a statement.

I attended the Abercrombie and Fitch holiday-season press preview yesterday, and in between checking out the cute gear that will hit stores this November, I picked up a little nugget of information I just have to share.

How to wear this cool-weather staple in the summer.

See how Miranda Kerr made a pair of Birkenstocks chic.