Company creates a device to hide camel toe
What will they think of next?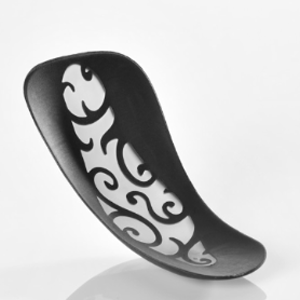 We've all seen it. Most of us have even had it at one point or another—you know what we're talking about—the dreaded case of camel toe—the situation that arises when pants are way too tight and ride up into your precious nether regions, creating a camel-like hump that can be viewed by anyone who accidently glances down at your crotch at any given moment. 

More from Living: What does your lingerie say about you?

After all, according to company SmoothGrove, "a staggering 55 percent of women, irrespective of age, size or weight, experience camel toe at some point." Really? Because we thought it was maybe even higher than that. But we digress.

More from Living: The perfect jeans for your figure

Regardless, now you can wear tight-as-hell pants without that dreaded scenario, simply by buying a piece of plastic that prevents camel toe. The problem-solving SmoothGroove Luxe comes in three different colors, it's washable (it better be considering where you put it) and with a "presentation case, discreet satin storage pouch and velcro dots, ideal as a gift or for those who need to safely and discreetly carry their SmoothGroove," says the web site. 

Bing: Crazy fashion trends

Tell us: Would you wear an anti-camel toe device in your crotch?

More from Simply Chic:
January Jones on her hair: "It's falling out in clumps"
Blondes may have more fun, but brunettes are more likely to succeed at work
Women look older at 3:30 p.m. on Wednesdays

Photo: SmoothGroove
beauty tips and style advice
And before you ask, sorry, the $325 dress is SOLD OUT on Matches.com and DVF.com—you snooze, you loose.

Click through the slideshow to shop some of our spring favorites.

French braid? Been there. Fishtail? Done that. The newest styles are all about unexpected texture, major volume, and one man's wild imagination.

Long hair, don't care? Think again…

She dishes on the routine that keeps her looking polished, even when she's pulling up to the <i>Mad Men</i> set at 5 a.m. Plus, the fragrance that helps Christina get her Joan on.

For inspiration, we've rounded up gorgeous (and easy to replicate) wedding makeup looks from the red carpet.

With a few insider tricks, you can enjoy short hair 365 days of the year and have a gorgeous style on your wedding day. Wedding hairstyles for short hair do exist.

I'm beyond excited to finally ditch my winter coat and heavy layers, but I'm not so eager to ditch my tights. Let's just say my legs are not as smooth and bronzed as they were the last time I showed them off many, many months ago.

After a jam-packed week in New Zealand, Kate Middleton and Prince William finally enjoyed a day off, but as of last night (or this morning..? Ah, time change!) they're back on the road again.

These travel-sized beauty products will do double-duty while you're on the road.

Neatly sidestepping high fashion, the smiling, cheerful Kate Middleton is fast becoming the Duchess of Normcore.

This December, New Yorkers might notice something missing in the Christmas air.