Maria Pinto launches new collection on Kickstarter
'It's just the way of the future,' says the designer who dressed Michelle Obama and Oprah Winfrey.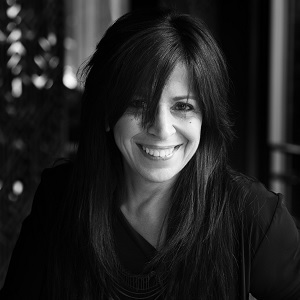 CHICAGO — Fashion designer Maria Pinto, famous for dressing first lady Michelle Obama and Oprah Winfrey, is back with a new, more affordable collection that she plans to launch with the help of an online funding campaign three years after a poor economy forced her close her Chicago boutique.
More from MSN Living: Fall fashion inspiration
Pinto is trying to raise $250,000 within 45 days for her M2057 line when it goes live on the Kickstarter crowd-funding website this weekend. According to Kickstarter rules, Pinto won't get any funding if she doesn't reach the $250,000 mark within 45 days.
"It's just the way of the future," Pinto said in an interview with The Associated Press. "I think there's something here to embrace, the fashion meeting technology."
The capsule collection debuts just days before New York Fashion Week begins Thursday. It includes seven dresses, two jackets, a shrug, a wrap and two scarves made from Italian jersey and priced at between $75 and $250. Pinto's pieces once retailed at more than $900.
When the 45 days are over, Pinto will move the collection to her own website, but prices for dresses and jackets will go up to $275, she said.
Pinto won fame as the Chicago fashion designer who dressed Obama during the 2008 campaign. The first lady chose a purple Pinto sheath on the night her husband secured the Democratic nomination and a periwinkle dress by Pinto on the cover of Newsweek.
Two years later, Pinto closed her Chicago boutique, citing the economic recession. Since then, she has taken time off and worked as creative director at the Mark Shale store in Chicago. Pinto hasn't offered a collection since spring 2010.
Pinto isn't the only designer to take advantage of crowd-sourced financing, but she's one of the bigger names from the fashion world. According to Kickstarter, about 4,000 fashion projects have launched on the website since it started in 2009. Of those, about 1,100, or 28 percent, have received $16.7 million in funding. However, fashion projects make up just 3.6 percent of the website's total projects, which include creative fields such as film, photography and music.
The challenge, Pinto said, will be drawing her customers to Kickstarter, because they don't frequent the website.
"That's kind of a little bit of an unknown," Pinto said. "What I like about it is I'm building a community. I can reach my hand out and touch my consumer."
Pinto also will offer nonclothing items on Kickstarter: $25 signed note cards, $75 for a print of one of her limited-edition paintings, $5,000 to spend an afternoon with her in her studio or $10,000 to host a party with Pinto for 50 friends at the Chicago restaurant Sepia. Kickstarter backers will be listed on Pinto's website and receive special access to design previews of her future collections.
Pinto is in a position where she has to reinvent and, in a way, reintroduce herself to customers because she has been out of the spotlight, said Marshal Cohen, chief retail industry analyst with the NDP Group, a market research firm.
"They've discovered other brands and other products and are spending in a different way," Cohen said. "That's why redefining who she is and who her target audience is is critical."
Pinto attended the School of the Art Institute of Chicago and launched her own label in 1991 after working with the late draping master Geoffrey Beene. She closed her business in 2002 for health and business reasons but reopened in 2004. Her clothing has been available at department stores such as Saks Fifth Avenue and other boutiques.
Bing: Fall fashion trends 2013
Retailers have expressed interest in her new collection, Pinto said, but she wants to see what happens first with Kickstarter.
It's business, but for Pinto, it's fashion too.
"Ever since I closed I needed a break, but I also realized that designing is a lifeline," she said. "If I don't design, I don't breathe."
Subscribe to Simply Chic | Friend us on Facebook | Follow us on Twitter | Find us on Pinterest
More from Simply Chic:
Duchess Kate's surprise public appearance
Is this the cutest sunglasses campaign ever?
This man gave his wife 55,000 dresses over 56 years of marriage
Photo: Maria Pinto (AP Photo/Courtesy Maria Pinto, Brian Kuhlmann)
beauty tips and style advice
You know that classic nightmare where you walk into school or work completely naked? That's how I feel when I'm having a bad hair day. Like I don't want anyone to look at me and it takes everything I have not to immediately turn around and run back home.

Victoria Beckham will share her fashion story and give inside access to her brand via The Skype Collaboration Project in January 2014.

Just when we thought Pamela Anderson's sleek pixie marked her biggest hair makeover this year, the star ditched her trademark blonde hue.

Yes! Lupita Nyong'O shows us how.

Take the health of your hair up a notch with these natural treatments

Nope, it's not your resume.

This is why a short wedding dress makes sense.

The Queen is a handbag trendsetter, apparently.

You know winter is here when you pull off your clothes and find the insides lined with a thin coating of tiny dry skin particles. (Am I alone here, or do I have more serious dry skin issues than I thought?)

Yesterday I popped by the Clear Clinic, a dedicated acne treatment center that a lot of people (including a Glamour beauty blogger or two) swear have helped cure them of the dreaded spots.

The first thing I noticed about this photo of Keira Knightley at a London gala last night was her 90s-chic makeup, featuring matte pale foundation and lots of black eyeliner.

It's the stuff of pinups, old Hollywood glamour, and even science study after study says guys really go for it. But that classic Rita Hayworth red doesn't necessarily flatter every complexion. We rounded up the absolute best reds for every skin tone, so you can breeze through the sea of cherries, raspberries, and any other scarlet fruit.