75% of women say they've purchased a designer knockoff
Are you one of 'em?
by
Tracey Lomrantz Lester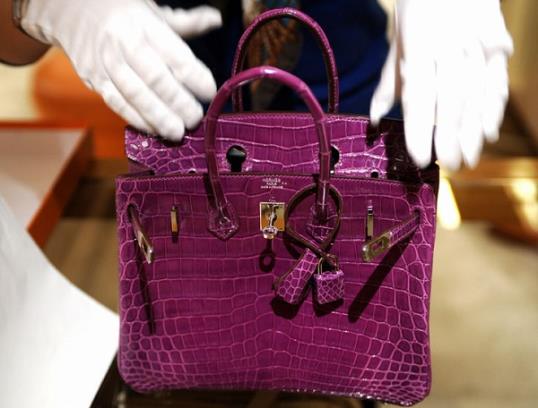 There may be nothing like the real thing, baby, but that doesn't mean American women are always willing to part with the cash required to buy authentic designer goods. According to a Reuters report on a new poll, "Three-quarters of women questioned in the poll admitted that they had knowingly purchased a counterfeit designer fashion item, and many said they had as many as five fake dresses, handbags, wallets, jewelry or pairs of shoes. More than half bought knockoffs because they couldn't afford the designer label, while 37 percent wanted to impress their friends or family. But nine percent simply couldn't tell the difference."
The most popular phony designer items were handbags and wallets, with dresses, jewelry, and shoes not far behind.

More from Glamour: Cute Boots for Every Budget

The negative effects of buying counterfeit goods is well-documented, from the intellectual property theft to the proceeds funding terrorism and human trafficking. They're also poorly made and illegal, but that doesn't seem to stop a whopping 75% of U.S. women from buying them anyway. Where do you ladies weigh in on the knockoff issue? Are you part of the majority who'd rather have the designer look, no matter how you get it, or are you staunchly anti-fake? Discuss.
Photo: AFP/Getty Images
More from Glamour:

10 Wardrobe Essentials Every Woman Should Own
The Best Coat for Your Body
10 Hot Date-Night Outfits (According to Guys)
60 Winter Nail Polish Ideas
beauty tips and style advice
So there are fashion mishaps. And then, there is the catastrophe known as....camel toe.

The top tips I've picked up thanks to my obsession with blowouts, highlights, and my favorite hairstylist.

Something happens to your head when you have a kid — not to mention your body completely changes, and you can barely recognize yourself through bleary eyes, a fog of tiredness, and matted hair from sleepless nights. Sounds sexy, right? But, when that glimmering light at the end of the tunnel is in the near distance and the kid actually starts to act like a human and sleep normal hours, just like magic, you start to look like your old self again.

Ever slip into the latest summer fashion trend and then realize it's not exactly traditionally attractive? So what? Today we're speaking out on behalf of our favorite awkward fashion trends, whether they're bulky, strangely proportioned, or just at the opposite end of sexy. If there's still something magnetic about its pull on you, we say go for it. It's all in the name of fashion.

One shopper's tweet of the emaciated-looking figure forced the store to take action.

Once the summer heat kicks in, it's all we can do not to slip into the breeziest beach dresses and flip-flops for the morning commute. So trust us when we say we understand that the humidity can have a powerful effect on your wardrobe — still, there are some things you just can't wear to your place of employment, no matter how hot it gets.

Wrinkle no blouse, tangle no jewelry, leave no beauty product behind, and still have room to spare.

Hue-changing dos we absolutely love.

Why your jean size varies from store to store.

Wait a month between waxing visits? Check. Pop a preappointment Advil? Duh. We all know the basics, but here are the tricks you don't know.

What to always—and never, ever—do to keep hair in top shape.

Get inspired to try these sweet and summery looks.