Look awesome when you feel like garbage
Just because you feel awful, doesn't mean you have to look like it.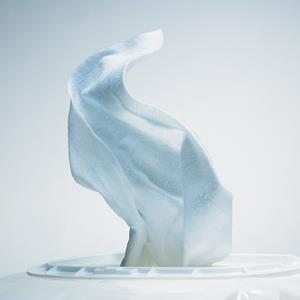 By Shannon Ray, Allure 2012 Blogger Of The Year, Allure magazine

Shannon Ray was the winner of the 2012 Allure Beauty Blogger Awards and is now contributing to the Daily Beauty Reporter.

'Tis the season for everyone around you to start dropping like flies. Okay, it's not that dramatic, not dying or anything—I mean getting that cold/SARS/bird or swine or feline flu/whatever that disease was in Contagion. (It's hard to focus on the details when you're honed in on Matt Damon being a sexy ass single dad throwing faux proms for his teenaged daughter.) But odds are, you will be befallen at some time this season with some kind of nastiness. And just because you may be FEELING like complete crap, doesn't mean that you must LOOK like Vada Sultenfuss's dad is totally working you over.

Related: The 10 Commandments of Mascara

Bright eyed and bushy tailed. If the eyes are the window to the soul, or whatever, you better lock those nasty I've-been-lying-in-a​-sick-bed-made-solel​y-from-snotty-tissue​ ghouls up tight. The best way to achieve that is by using a combination of concealer and highlighter in that triangle under your eye from the inner to the outer corner. Use mostly a creamy concealer that is just a smidge (that's a completely scientific term) lighter than your skin tone, and pat in over those dreadful dark circles that are sure to be accumulating under your tired-ass peepers. And if it works for you, mix the concealer with just a touch of highlighter to add even more light to the area. Now no one will be able to tell that you've been up all night watching re-runs of Doogie Howser and coughing your brains out.

Related: The 6 Most Flattering Haircuts for Round Faces

Get that mop looking right. Another tell-tale sign of feeling gross-ness is having totally unruly, insane bed head. Times when instead of wild, sexy Carrie Bradshaw hair, you've got more of a Terry Bradshaw look happening. (I'm assuming that's a bad thing. I know nothing of sports. Bleh.) You have a couple of options here to remedy this. The most time consuming would be to actually wash your hair. Now, I know that this seems more physically taxing than walking the Great Wall at this point, but having really clean, fresh to death hair really does make a lady feel better. If Pantene-ing yourself into oblivion just sounds too outrageous for your worn-out self, might I suggest a strong top knot? I know, I know. You've probably burned yourself out on the 2012 hairstyle du jour, but stick with me for a minute, will you? If you follow your cheekbones straight back and put your bun right at that level, you get an instant lifted, awake look. There's a reason why that mess won't die. It makes us all look roughly 7% better. (I made that figure up. Whatever.)

Add some color to your mug. NOTHING screams "I'm a sick ol' b" more than a pallid, washed-out tone to your usually vibrant face. Luckily, we've got hordes of color cosmetics on our side to help eradicate that crap. Start by applying a pinky blush to the apples of your cheeks. If you're on the fair side, stick with a lighter shade, while the darker toned ladies can go for the more vibrant pinks. That alone should force some life back into your feeble face. Now, you might now want to actually follow Grandma's advice for once, and not leave your house without something on your lips. To bring a natural flush back to those puppies, use a lip stain, followed by a little lip balm to maintain moisture.

Related: Top 21 Drugstore Beauty Bargains

Sweet nothings. You've most likely been cooped up while recuperating in a closed-up house or apartment. Your last task is to blast away your sickly sadness with some fresh fragrance. Stay away from the musky stuff, and go for the sweet stuff. You can even get all Jennifer Love Hewitt on that ass, and reach straight for the vanilla extract to dab on your wrists. What's better than smelling like a cookie? Or a cake? Or a cookie cake? (The answer is nothing, obviously.)

Phew! You're now ready for public consumption, or to just lie glamorously in your sick bed like Blanche Devereaux. It's your life, people, I just provide the tips—and prevent you from looking like an extra from the Thriller video. You're welcome.

Photo: Hans Neleman/Getty Images


More from Allure:
The 12 Best Eye Creams
Best of Beauty 2012
The 10 Most Gorgeous Hair-Color Ideas for Brunettes


 

beauty tips and style advice
The famous Parisian shoe designer has unveiled a luxurious new nail polish, his first foray into the world of beauty, and there are no prizes for guessing what color it comes in.

Average shoe size is up about two sizes since the '70s, study says.

They can't escape wedding season, so they might as well look their best.

Front-row style star Miroslava Duma just clears 5′, Oscar winner Reese Witherspoon one-ups her—literally—at 5′ 1″, and fashion crush Rachel Bilson barely tops them both at a whopping 5′ 2″. But aside from standing at the diminutive end of the height spectrum, these three ladies have something else in common: the ability to nail every summer fashion trend. If you're part of the petite girls' club, take a look at these 12 fashion essentials—from closet staples to chic accessories—to keep you at the top of your style game this summer.

Quick, easy, everywhere-appropriate: There's no summer piece quite as versatile--or flattering.

These fresh, cute outfit ideas range from unexpected mash-ups to completely coordinated looks. What they all have in common is they'll get you out the door feeling totally confident.

Because it actually takes some makeup—maybe even a few false lashes—to look beautifully bare-faced.

Make a good impression by presenting the best form of yourself. Even when luck's against you--for instance, you encounter a huge zit the week before an important presentation--take action now. Here are fixes for your most common grooming mishaps.

We're still dreaming about Olivia Palermo's unconventional yet impossibly chic wedding-day ensemble. The shorts! The jutting tulle skirt overlay! The creamy cashmere sweater! Everything about this layered look is as trend-setting as it is unique.And though she may be the first star to walk down the aisle in shorts, Olivia isn't the first celebrity to say "I do" in something nontraditional. Several boundary-pushing stars have skipped the all-white look, and instead opted for a colorful wedding dress.

Keep your tresses looking their best, even on the muggiest of summer days, with these tips

Wide-leg pants are blowing up. Six women show us how to style a pair by Lauren Ralph Lauren.

It's the best and worst time to be a single girl in the dating world. On the one hand, past generations of women didn't have the freedom, financial independence, access to birth control (depending on your state and employer, of course), or plethora of options to meet new people—online and off—that we enjoy today. On the other hand, they also didn't have to worry about sexting, selecting the best selfie for their profile picture, or accidentally swiping right on a coworker.