The most "OMG, WHAT!?" looks from London Men's Fashion Week
See what Fall 2013 looks like.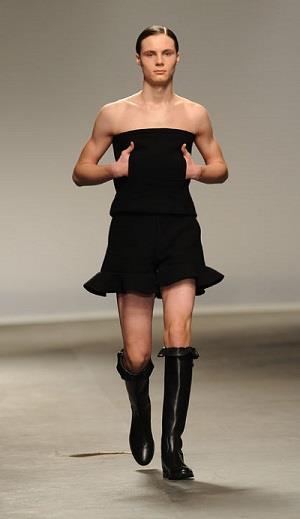 by
Tracey Lomrantz Lester
Yup, it's a romper. A wool one. Oh, and it's strapless! This is what fall 2013 looks like through the eyes of
J.W. Anderson
.
James Long's knits were tame by comparison, but still--is this Phyllis Diller reincarnated? With leather sleeves!?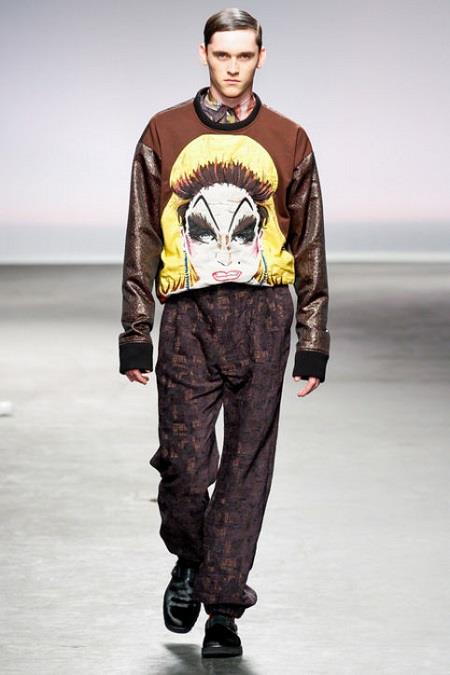 Well isn't this just the perfect thing for him to wear while rooting for RG-III next season! Shaun Samson's burgundy "jersey" shows Redskins pride, while the furry earmuffs will keep him warm during tailgaiting.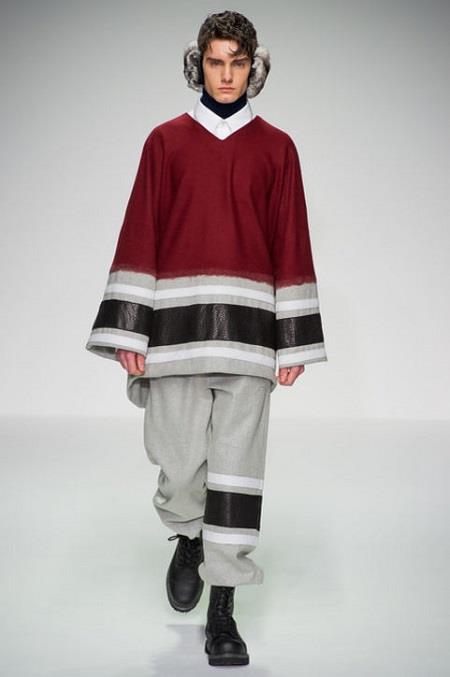 Call me crazy, but if it's chilly enough for a snood, a hat, and gigantor mittens, you might want to cover your neck, no? The designers behind Sibling didn't think so.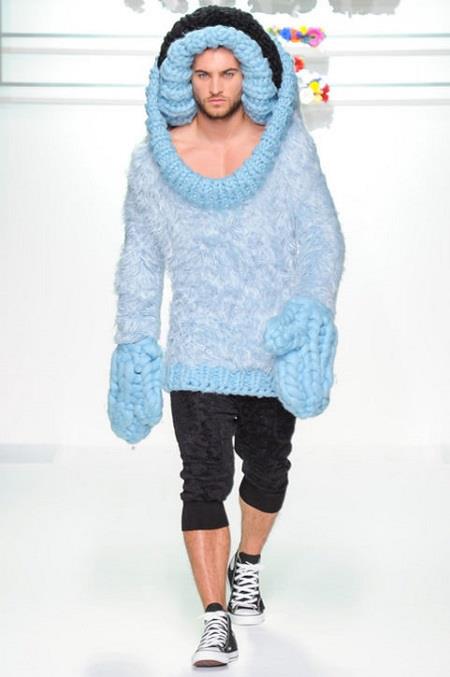 "There's something on my face? Where? I can't see a thing with this gargantuan driftwood mask covering my eyes!" This is the future of menswear, if newcomer Craig Green has his way.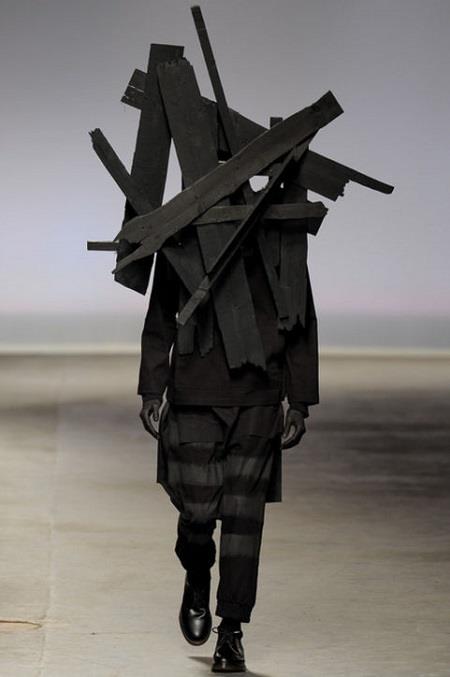 Move over, David Gandy! It takes a more, um, mature man to pull off Agi & Sam's country-inspired basics.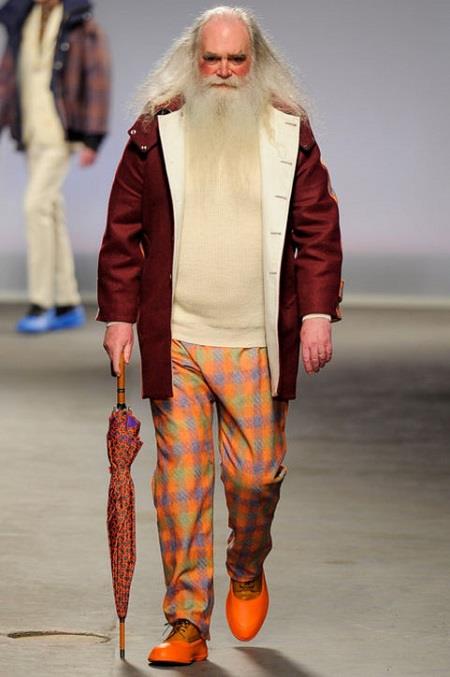 beauty tips and style advice
Chances are you're sick of stubble, razor bumps, and always missing that one spot.

It's all about the fashions.

The Academy Awards and beauty go hand-in-hand.

The actress has jumped onto the fringe bandwagon!

Just because you can't nail the halfpipe (don't worry, we can't either) doesn't mean you can't enjoy any of the medal (er, metal) glory. Find your winning style in these gold, silver and bronze products.