5 Beauty Tips For Every Bride
You're engaged -- that means it's time to step up your daily beauty routine. We've talked to the pros, and we're arming you with the tools for looking your best before, during and after your wedding.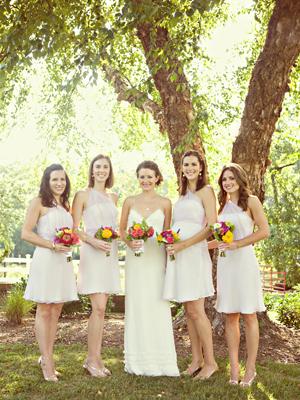 Have a Day-Of Bag

Whether it's flyaway hairs or fall-off fake lashes, you should make sure you have an arsenal of bridal beauty fixers
on hand the day-of
; this means being prepared for any scenario. Start adding items as you begin to work out the details of your wedding, as well as during your makeup trials. You should have a plan of attack with your makeup artist should they not be there in a moment of need!
Want to splurge?
If you don't have the time to pull it all together, you can buy premade kits. Our personal fave is
The Knot Wedding Shop Bridessentials Survival Kit
, complete with hair spray, clear nail polish, deodorant and all those things you haven't thought of.
Photo: Kellan Studios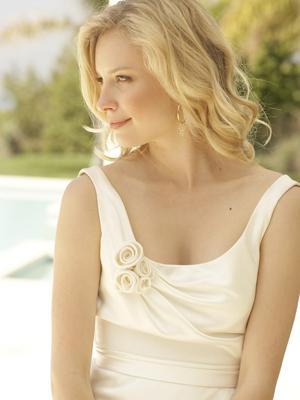 Get Smooth Skin

Have a tough-to-treat spot like dry elbows? A good body scrub in the shower will get rid of dead skin. Then, moisturize with a good almond butter or shea butter lotion. Wrap your elbows in a cloth and keep the moisturizer on for about an hour.
Want to splurge?
Get a full-body scrub at a salon for allover smooth skin. Go for a sugar scrub for a soft and sweet-smelling finish.
Photo: Grey Zisser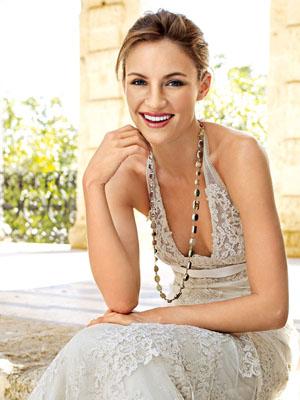 Focus on Your Lips

Take care of your lips each night by applying a generous coat of lip balm or Vaseline. "Gently rub it over your lips in a circular motion with a wet washcloth," says makeup artist Mally Roncal. This will exfoliate and soften your lips at the same time. Go for a glossy lip on your wedding day. A matte lipstick will look classic but may not hold as long, and could crack and wear down. Put a gloss over your lipstick to cover up those imperfections.
Want to splurge?
Some salons offer special lip treatments that focus on exfoliating, moisturizing and energizing your lips!
Photo: Michelle Holden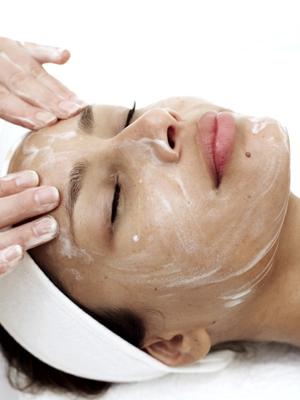 Get a Smooth Face

A primer is a great place to start. Use it daily. It provides a smooth surface for foundation to adhere to all day. Or try a hydrating facial serum. Apply it daily before your makeup for softer and smoother skin.
Want to splurge?
At least three months out from your wedding, start planning monthly facials. Facials boost your skin's health, meaning it will look clearer and brighter! We're loving blueberry soy facials -- the antioxidants in the blueberries help firm your skin and naturally exfoliate at the same time.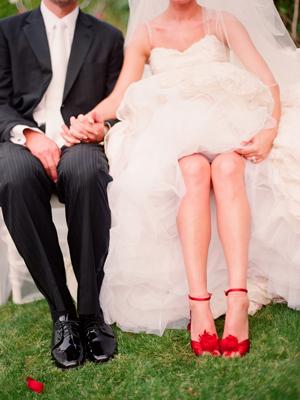 Plan Hair Removal

That little peach fuzz just above your upper lip may not seem like a big deal in your everyday life, but you don't want it showing up in wedding photos. Start getting monthly waxes for best results. Not into the pain? Salons now offer special waxes like chocolate wax and sugaring (a sugar paste), which are great if you're looking to walk out of the salon without too many sore spots.
Want to splurge?
Get ready for your
honeymoon
 by booking laser hair removal appointments in one month intervals (three treatments are recommended for best results). After around seven treatments, the results can be permanent.
Photo: Elizabeth Messina


More from TheKnot.com:
10 Color Mistakes Not to Make
Top 15 Bridal Beauty Mistakes
21 Crazy Groom's Cakes