5 wedding details you'll love
Chic details to inspire your wedding day design.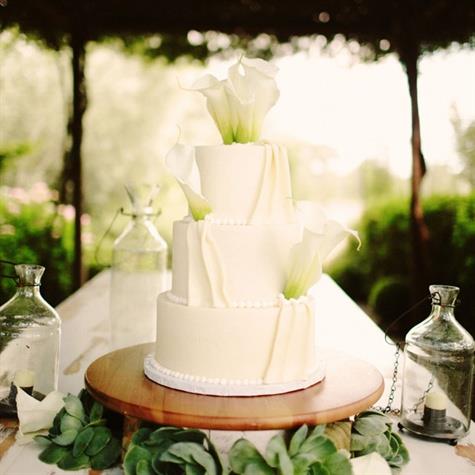 White Wedding Cake
Fresh calla lilies were the perfect addition to the elegant white-chocolate-gana​che-frosted cake.
Photo: Kate Harrison Photography
Cake: Michele's Corner Bakery
100+ wedding cake ideas!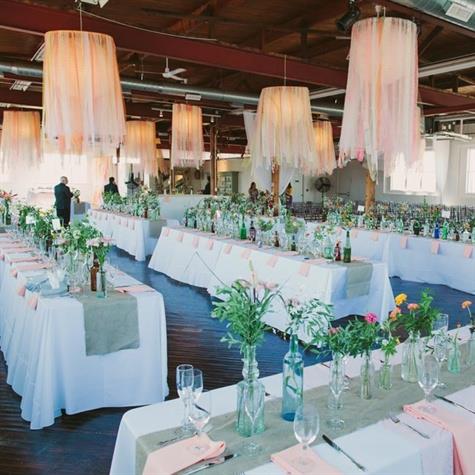 DIY Hanging Decor
Hoops decorated with strands of fabric hung from the ceiling, while simple white linens and peach napkins rounded out the look.
Photo: Lauren Fair Photography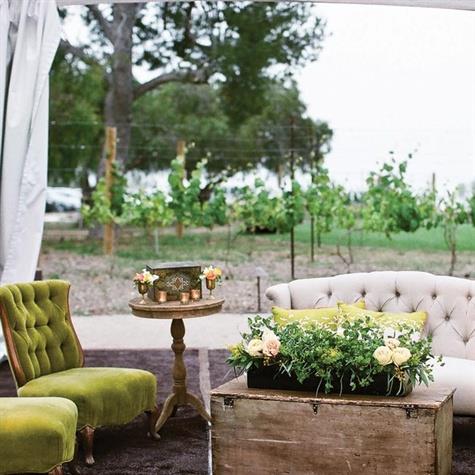 Vintage Lounge
To create a vintage vibe in the reception tent, plush armchairs, sofas, side tables and eclectic items made up mini lounges.
Photo: Aaron Young Photography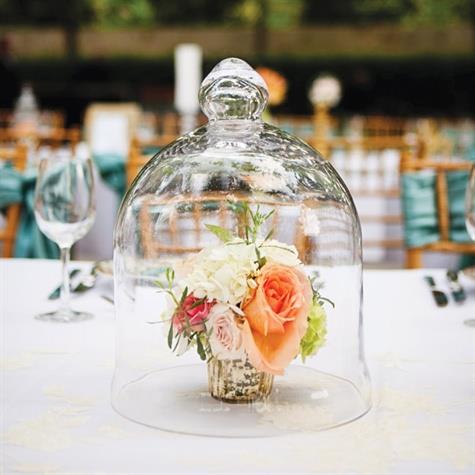 The Reception Centerpieces
Petite floral arrangements covered with bell jars made for inventive additions to the banquet table.
Photo: Allison Davis Photography

Centerpiece: Lush Couture Floral
41 unexpected flower ideas!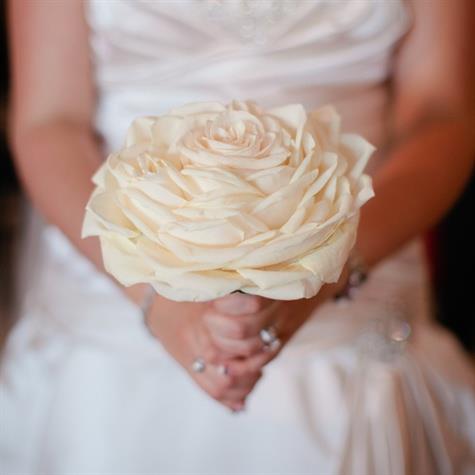 Rose Bridal Bouquet
This bride's rose bouquet was made of multiple blooms but looked like only one!
Photo: Studio 222 Photography
Bouquet: Greenery Productions
More from TheKnot.com:
Secrets to a Fun Wedding Reception!
3,000+ Reception Decor Ideas
20 Ways You're Sabotaging Your Own Wedding