4 Aisle-Ready Gowns From the Oscars
The red carpet is a fabulous place to find wedding-worthy fashion inspiration. Here are our top picks from this year.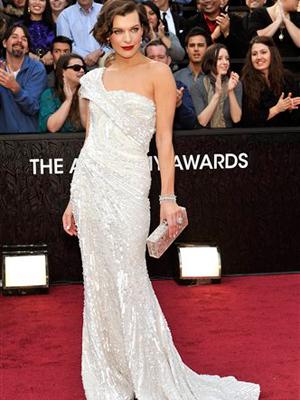 Milla Jovovich in Elie Saab

Channeling old-Hollywood glamour, Milla Jovovich was decked out in head-to-toe sparkle and shine. Besides all that pretty beading, our favorite detail was the pumped-up one-shoulder (some padding kept it from looking too delicate) that draped perfectly off her sculpted frame. This sleek and clean style would make any bride look statuesque in a ballroom wedding.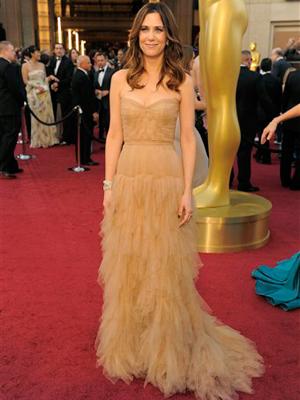 Kristen Wiig in J. Mendel

Funny girl Kristen Wiig is right on trend with her tan flowy gown. The dropped-waist dress gives her slim frame some curves, and the soft feather-like details in the skirt add a romantic touch.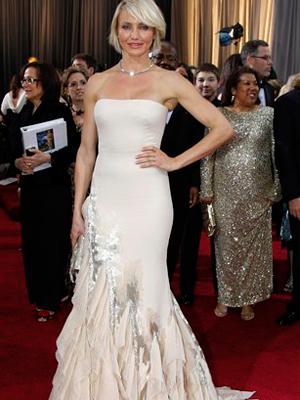 Cameron Diaz in Gucci

Cameron Diaz is known for her spunky personality, and her dress choice reflected her sense of playfulness. A stunning strapless style that clung to her figure, the gown also had ruffle details in the skirt that made it light and fun.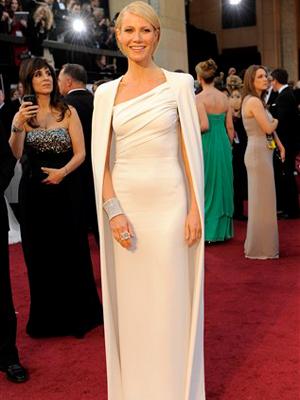 Gwyneth Paltrow in Tom Ford

Gwyneth Paltrow likes to show off her killer bod (and we would too if we looked like that), and there's no better way to do so than with a clean column dress. She looks regal in the structured gown, where the only frill is a bit of ruching on the one-shoulder. This is proof to brides everywhere that simple can still be stunning.

All Photos by AP Images

More from TheKnot.com:
Make a Wedding Inspiration Board!
10 Color Mistakes Not to Make
25 Ways to Keep Your Guests Happy