3 Brides and Their Unexpected Shoes
There is more than meets the eye when you look at a bride's wedding attire. Often times, you can't even see her shoes! So we pulled together a round-up of some of the most unexpected gown-shoe combos we've seen.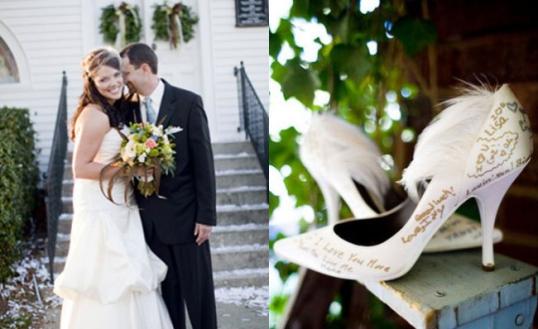 Feathery White Pumps 
This bride's Vouelle shoes were shipped in from Paris. She had them signed by guests at her bridesmaids' luncheon and put on display in the church foyer before the ceremony. 
Photo: Holloman Photography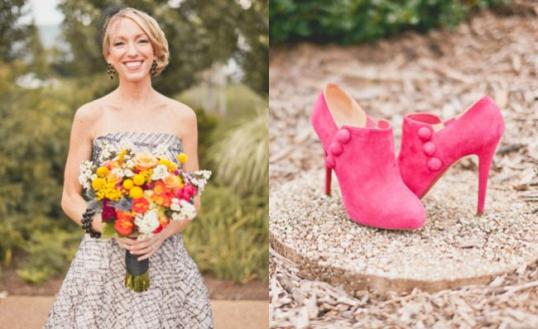 Pink Booties 
To spice up her already striking black-and-white wedding dress, Kristin wore hot pink Christian Louboutin booties. 
Photo: Sweet Little Photographs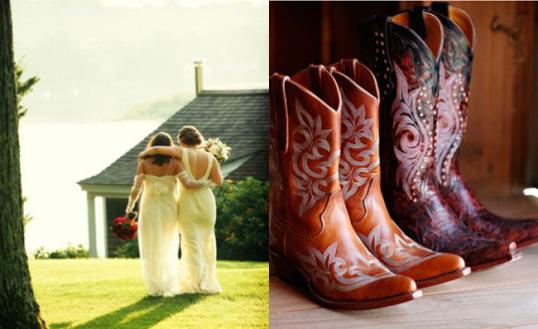 Cowgirl Boots 
After going barefoot for their ceremony, Monica and Tory changed into these cowgirl boots for dinner and dancing. 
Photo: Marie Labbancz Photography
More from TheKnot.com: