5 gorgeous calligraphy ideas
Nothing feels more personal than hand-crafted calligraphy details for your wedding.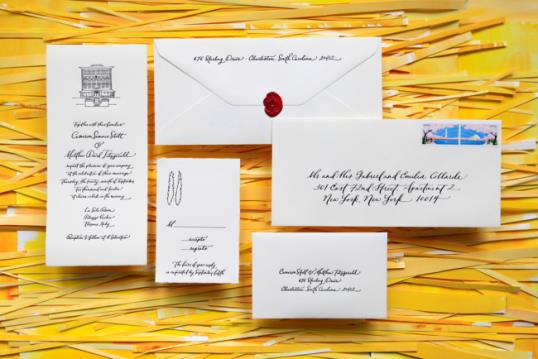 Ligature Arturo Style Invitation
"The experience of receiving an invitation starts with the envelope, so you want it to feel special and significant right from the start. When your guests see that envelope in their stack of mail, they will begin to feel the excitement of the event before they even open it up," says Brooklyn-based calligrapher, Bryn Chernoff of Paperfinger.
Photography: Dan Eckstein
Hot invitation trends of 2012!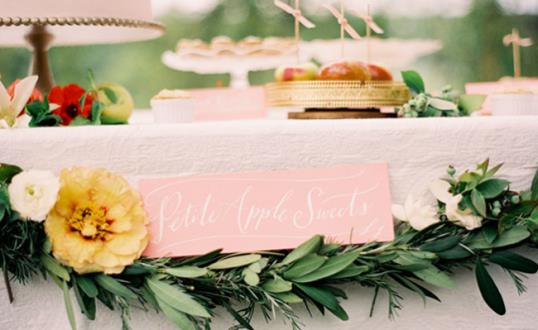 Dessert Sign
Tip: If calligraphy is a priority for you, figure out where it will make the biggest impact. Bryn suggests starting with the escort cards and invites. A gorgeous dessert table is also a great aspect to highlight!
Photography: Jen Huang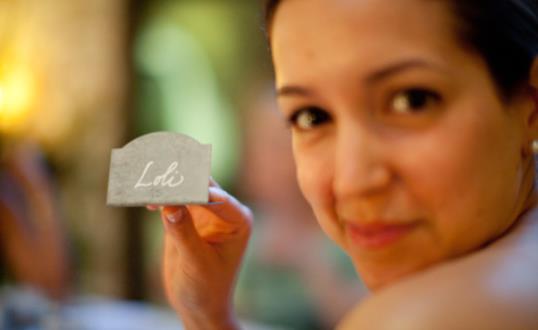 Pretty Placecards
"Nothing feels more personal than calligraphy that has been written by hand just for the event," she says. "It conveys the care and attention that went into planning and creating a wedding. I'm always amazed at the sheer delight people have when they see their name written beautifully."
Photography: Jen Huang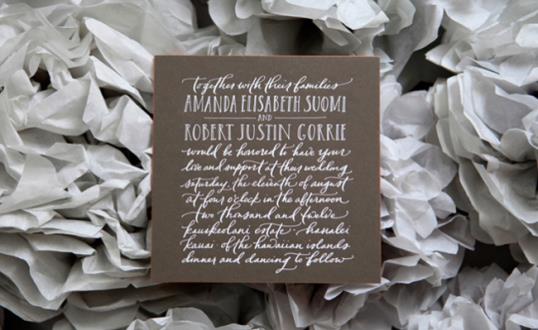 Engraved Invitations
On a budget? This year Paperfinger completed the Ligature Collection, which offers invitations to those who want to choose a design from the collection and save on time and cost, without giving up hand-calligraphed designs.
Photography: Dan Eckstein
Browse hundreds of beautiful invitations!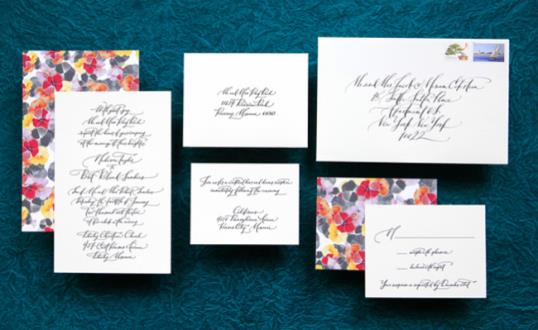 Classic Invitations
"Weddings are one of our few remaining opportunities for enjoying traditions. A hand-calligraphed envelope placed in the mail is a vestige of our past and it is very meaningful to revive!"
Photography: Dan Eckstein

More from TheKnot.com:
The Ultimate Wedding Checklist
30 Ways to Wow Your Guests
Just Engaged? Start Your Wedding Budget Now