Let's Talk Lingerie
What type of naughty getups does your man love?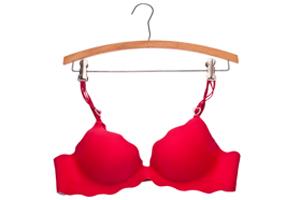 Over at our site, The Nest, they're talking about lingerie types and listing the styles that different men prefer. For instance, does your guy like you in garters or boy shorts? Heels or knee socks (yep, the schoolgirl fetish)?
 
It got me thinking about the first time I "played dress-up" for my now-husband. I was not quite as slick as I would have liked to be. Instead of strutting my stuff with confidence, I kind of fumbled my way out of the bathroom (the clothes I had been wearing left in a wad on the bathroom floor), and did my best (awkward) Marilyn impression. Needless to say, I got laid. But I didn't try it again.
 
In the years that have followed, I've worn lacy, sexy underthings, but never another all-out lingerie number. I'm not quite sure what you're supposed to do if you're not a natural seductress. How do you keep from laughing? I've asked my husband about that night and he hardly remembers it (thank G*d.) It just convinces me that most men are not putting that much thought into what you wear to bed because they're mainly concerned with taking it all off anyway.
 
So what kind of lingerie – if any – turns your man on?
 
More on The Nest:
Photo: Veer