An increasing amount of couples are moving in together
Find out what has couples making the big move.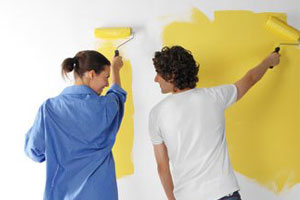 Have you and your partner moved in together this past year? If so, you're part of a growing trend that proves the economy is looking up.
The latest numbers from the U.S. Census Bureau reveal that 1.15 million new households were established in the last year by married and unmarried couples, single people and roommates, compared with the annual average of 650,000 households seen over the past four years, according to
The Wall Street Journal
.
Analysts believe that the increase is due to the fact that recession-era anxieties are decreasing and more people are confident enough in their financial futures to rent or purchase their own home. Previously, the number of college kids moving home after earning their diplomas had increased, owing to the lack of job opportunities. Single people were postponing marriage because of uncertainties over their
financial futures
.
Furthermore, there's a direct link between the number of households set up and the number of available jobs, analysts say. "During the recession, a lot of those major life events like marriage, children and migration were put on hold," Kenneth Johnson, a senior demographer at the University of New Hampshire's Carsey Institute, told the paper. "It may be that there are couples who are thinking about living together, and they're thinking, 'The jobs picture is getting better. It's time to make the next step.'"
Here's to hoping this trend is on the upswing for a number of years to come -- and that the
job market keeps gaining momentum
.
(Speaking of homes, share pics of yours with The Nest on Twitter!)More from The Nest:
Tips to Insure Your Future
How to Avoid the Newlywed Nine
How to Decorate With Random Stuff You Guys Love