We're Eating More Processed Foods Than Ever
But when you're in a relationship where you both work full time, how can you avoid it?
You'd think that between all of the diet foods, weight-loss endorsements [http://ideas.thenes​t.com/health/diet-nu​trition.aspx], cycling enthusiasts and aspiring yogis in our midst, our country is well on its way to being uber healthy. Unfortunately, that's not the case.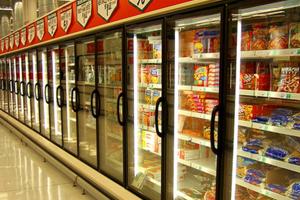 In a recent study by Planet Money's Graphing America on NPR , Americans today are spending a majority--nearly 23%--of their grocery bills on processed foods and sweets. I know we're guilty of it in my home. I can't count the amount of frozen and canned foods we consume in a week. It's all processed.

The analysis compares the spending tendencies of today to our habits nearly thirty years ago, in 1982. Then, meats made up 31.3% of the grocery bill followed by fruits and veggies. In the time before Splenda, however, processed foods ranked fifth (11.6%) in terms of spending.

This definitely is a wakeup call for me. I want my man and I to be eating whole, healthy foods more often. But we also work full time, and making fresh dinners every night sometimes feels like an impossibility.

What are your quick tricks for eating healthy at home without resorting to processed foods?

More on The Nest:
Photo Credit: Wordpress.com