Facebook relationship pages: Adorable or awful?
The social media site is providing couples with a public PDA page.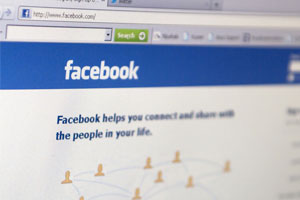 Looking to prove to the world what a cute couple you and your honey make? Here's your chance. Facebook is unveiling new relationship pages. Now your romance, including all the kiss-kiss photos and lovesick status updates, will be organized into a neat little timeline for everyone to see. But here's what we don't get: Who (beyond you and your hubby) really cares?
 
The new relationship pages chronicle posts, photos and events that both you and your partner are tagged in. While the Facebook friendship pages have existed for more than two years, this new addition proves the social media site isn't ashamed of a little PDA.
Sure, it's cute for friends -- but marriages? The new feature will only give your mother-in-law more freedom to incessantly call and check up on you and your hubby. For that, I'm giving this new offering a definite awful.
What do you think of the new relationship pages?

Bing: Get more on the buzz about Facebook relationship pages.

More from The Nest:
The Most Practical Relationship Advice Ever
Survive a Weekend With The In-Laws
8 Ways to Brighten Your Home for Under $100

Photo: Shutterstock