Revealed: The hardest marriage vow to keep
Couples share the toughest part of saying "I do."
Who doesn't get goose bumps when couples exchange wedding vows? It's impossible not to be moved when two people promise their lives together, in sickness and in health, for better or for worse.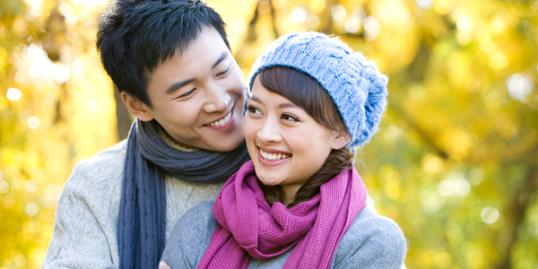 But it's all too easy to forget the significance of those vows in the middle of an ugly marital spat. And according to a recent survey, some vows are harder to keep than others.
More on MSN Living: Strangest dating trends of 2012
CBS News polled a random sample of 1,100 adults across the country and asked their thoughts on marriage, love, sex and relationships. One of those questions was: "Which one of these marriage vows is the hardest to keep?" The top answer varied between men and women.
Thirty-two percent of women found "for better or for worse" to be the toughest vow, while the highest percentage of men (27 percent), found it most difficult "to be faithful."
More on MSN Living: 8 most common reasons for divorce
Conversely, 25 percent of women also found "to be faithful" a tough vow to keep, while 23 percent of men had trouble with "for better or for worse."
Sixteen percent of women said "in sickness and in health" was the hardest vow, compared with a close 17 percent for men. Eighteen percent of men and 12 percent of women said "for richer, for poorer" was the biggest struggle.
But the survey didn't stop at marriage vows. They also asked couples which aspect of living with their partner they found most annoying. Thirty-six percent of respondents said "TV choices" drove them crazy, while 16 percent said household chores caused many annoyances.
Bing: Find out who got engaged over the holidays.
Sharing a bathroom came in third, followed by sharing a bed.
And the old stereotype about annoying in-laws may be officially outdated. Seventy-one percent of those polled said they get along well with their significant other's family.
Love at first sight? Fifty-eight percent of married people believe in it, as do 66 percent of unmarried couples in a relationship. Singles are split on the phenomenon—only 48 percent buy it.
What do you think—do these findings ring true? What do you think is the hardest marriage vow to keep?
Photo: Lane Oatey/Getty Images
More from The Heart Beat:
Is online dating causing divorce rates to rise?
Poll: Women don't marry the best sex of their lives
7 lost wedding ring stories with happy endings

love: friendships, dating, sex & marriage
The typical wedding: A white dress, tiered cake, floral centerpieces and a cute flower girl -- you know the drill. Every once in a while, though, a couple trades in tradition for a quirky, never-seen-that-before idea. Here are a few of the most out-there wedding photos that made us do a double take.

There's a lot to love about weddings this fall, like cocktails served in copper Moscow mule mugs, industrial-inspired lighting and pheasant feather details. See what's new!

Do you have to be engaged to sport a ring with bling?

124.6 million haven't gotten hitched.

Even though the national average wedding is $29,858, that's just an average. If you live in a smaller state like Idaho where the average wedding costs $16,159, you may find yourself saving a little more than half of the national spend! Check out some of the other least expensive cities to get married in below:

Summer is winding down, but the ubiquitous summer romance lives on.

For those times when nothing big and horrible happened--but nothing is feeling right either.

He's confident, distinguished and anywhere from 4 to 20 years older than you. Age is just a number, but there's something about older men that we love. Here are eight reasons why being in a relationship with an older man is tops.

While a younger man may have less life experience, that doesn't mean he's not emotionally mature. Here are the eight reasons why being in a relationship with a younger man is tops.

Have you ever wondered what the 'other woman' was thinking?

So fall is coming and you need some romantic inspiration now that long walks on the beach are out of the question. Well look no further! From apple picking to pumpkin carving, these are some great fall date ideas from girls just like you!

Getting bored of the same dinner and movie date night? Take an adorable cue from your favorite celebs and try something new! From dancing to boxing you can't go wrong with these awesome date ideas.