Revealed: The hardest marriage vow to keep
Couples share the toughest part of saying "I do."
Who doesn't get goose bumps when couples exchange wedding vows? It's impossible not to be moved when two people promise their lives together, in sickness and in health, for better or for worse.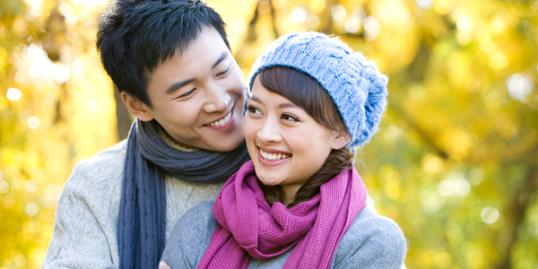 But it's all too easy to forget the significance of those vows in the middle of an ugly marital spat. And according to a recent survey, some vows are harder to keep than others.
More on MSN Living: Strangest dating trends of 2012
CBS News polled a random sample of 1,100 adults across the country and asked their thoughts on marriage, love, sex and relationships. One of those questions was: "Which one of these marriage vows is the hardest to keep?" The top answer varied between men and women.
Thirty-two percent of women found "for better or for worse" to be the toughest vow, while the highest percentage of men (27 percent), found it most difficult "to be faithful."
More on MSN Living: 8 most common reasons for divorce
Conversely, 25 percent of women also found "to be faithful" a tough vow to keep, while 23 percent of men had trouble with "for better or for worse."
Sixteen percent of women said "in sickness and in health" was the hardest vow, compared with a close 17 percent for men. Eighteen percent of men and 12 percent of women said "for richer, for poorer" was the biggest struggle.
But the survey didn't stop at marriage vows. They also asked couples which aspect of living with their partner they found most annoying. Thirty-six percent of respondents said "TV choices" drove them crazy, while 16 percent said household chores caused many annoyances.
Bing: Find out who got engaged over the holidays.
Sharing a bathroom came in third, followed by sharing a bed.
And the old stereotype about annoying in-laws may be officially outdated. Seventy-one percent of those polled said they get along well with their significant other's family.
Love at first sight? Fifty-eight percent of married people believe in it, as do 66 percent of unmarried couples in a relationship. Singles are split on the phenomenon—only 48 percent buy it.
What do you think—do these findings ring true? What do you think is the hardest marriage vow to keep?
Photo: Lane Oatey/Getty Images
More from The Heart Beat:
Is online dating causing divorce rates to rise?
Poll: Women don't marry the best sex of their lives
7 lost wedding ring stories with happy endings

love: friendships, dating, sex & marriage
Brad Pitt and Angelina Jolie finally took the plunge, but marriage isn't always a good choice for everyone.

Learn how these surprising tactics can really improve your relationship.

Use these tips to up your chances of finding love.

Find out how paired-off ladies might feel lacking—and how you can make your relationship satisfying.

These signals are seriously subtle, but they can give you real insight into what's going through your husband's mind.

Check which changes are necessary to stay happy together.

We know some of this may sound obvious, but these simple statements can make both of you happier.

Making your relationship more secure, connected, and intimate doesn't have to feel overwhelming. Try these expert tips and reap the rewards now—and in the long run.

For those times when nothing big and horrible happened--but nothing is feeling right either.

What's more fun than animals in weddings? We've rounded up eight of the cutest.

Your puppy is all over your Instagram, Facebook and fridge, so there's no reason not to include him in your engagement pictures too. The best engagement photos give viewers a peek into your life. If you're a dog owner, take this opportunity to show off your pooch, like these 22 couples did! And we can't thank them enough.

Our married blogger gets real about checking out other guys when you're taken.