Top reason for divorce? 'Unreasonable behavior'
Unreasonable behavior and too much arguing are more likely to ruin a marriage than adultery.
More couples divorce due to "unreasonable behavior" than adultery, according to a new study.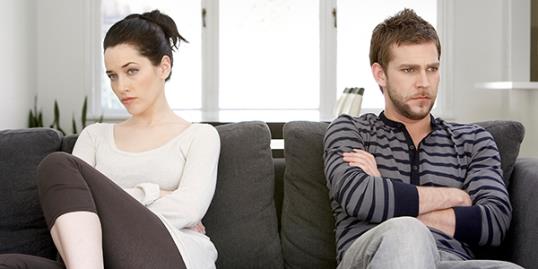 MSN: Manimony: What Divorce Costs Famous Women
U.K-based Cooperative Legal Services studied divorce trends in the U.K. over the past 40 years and found that unreasonable behavior is now cited in 47 percent of divorce cases. In the 1970s, it was only cited in 28 percent of cases. What's more, the latest figures show only 15 percent of divorces are caused by infidelity. In the '70s, cheating was cited in 29 percent of divorces.
So what exactly constitutes "unreasonable"? The Guardian gave a few examples from lawyers' divorce cases: A husband who made his wife feel guilty for going out with friends, a cross-dressing husband who had a sex change, and a spouse who withdrew the family's savings and burned it in the bedroom.
The National Fatherhood Initiative conducted a similar study in the U.S., asking divorced individuals why they decided to end their marriages. Interestingly, they found adultery wasn't the top reason for divorce in the United States, either. Seventy-three percent of couples blamed their divorces on a "lack of commitment." Fifty-six percent of exes said they split because of too much arguing.
Read more about the study here.
More from The Heart Beat: 
Subscribe to The Heart Beat | Friend us on Facebook, follow us on Twitter and find us on Pinterest.
Photo: Noel Hendrickson/Getty Images
love: friendships, dating, sex & marriage
You'd think brides and grooms who celebrate their nuptials with 50 guests have an equal shot at wedded bliss as those who invite 500, but apparently not.

Because some things are just better with a buddy (whom you happen to be dating).

They're smart, funny, and adorable, but are you a good match?

Fight the urge to sign her up for OkCupid and read this instead.

We know you have good intentions, but...please...stop.

You can't say we didn't warn you. Every month is Movember when you're dating a guy with a beard. And while the scruffy look can be hot, there are some very real, err, challenges that come with the territory. Don't believe us? Well…

Follow these steps to slash your wedding budget—not your fun—in half.

It won't all be cake and flowers, but it can be the best year of your life together so far.

Expert tips on moving past those oh-so-familiar arguments.

Grow as a couple by sharing adventures.

For many married couples, falling in love and saying "I do" was the easy part. Living happily ever after is the part that takes a whole lot of work.