Study: Savers are more attractive than spenders
Looking for a date? Try penny pinching.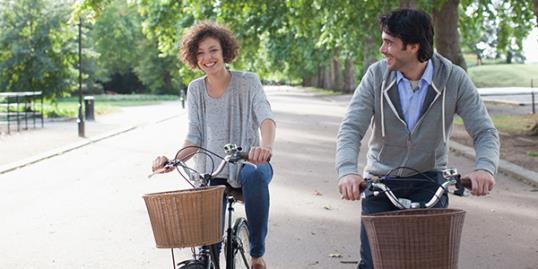 Good news for frugal singles: A new study finds that savers have sex appeal.
The study comes from the University of Michigan's Ross School of Business. In a paper titled, "A Penny Saved Is a Partner Earned: The Romantic Appeal of Savers," researchers explain that savers are perceived as having more self-control and discipline. The theory is that self-control also implies commitment and loyalty.
MSN Living: 10 great money-saving websites
Singles who have it together may also be perceived as more attractive because they have the discipline to take care of their hygiene and appearance, the paper explains. 

Researchers conducted a series of experiments that involved asking volunteers to rate the attractiveness of potential dates. Indeed, savers were "viewed as possessing greater general self-control, which increases their romantic and physical attractiveness." 
That is, as long as the penny-pinching didn't tread "Extreme Cheapskates" territory.
MSN Living: Mom's money saving tips
Similarly, in 2010, eHarmony studied millions of matches and found that singles who described themselves as frugal received 25 percent more online messages than those who said they were spenders.
What do you think? When it comes to dating, is frugality an attractive trait?
More from The Heart Beat:
Subscribe to The Heart Beat | Friend us on Facebook, follow us on Twitter and find us on Pinterest.
love: friendships, dating, sex & marriage
There had to be a better way.

LinkedUp connects to your LinkedIn profile to find you a date.

Plus, some report having no one at all they feel close to.

It's wedding season! Let's take a look back at when these stunning celebs put on gorgeous gowns and held beautiful bouquets in support of their friends' and family members' big days.

A new study says we're more open to consensual non-monogamy now than ever before — but does it work?

5 steps to being happy together in the long run.

There has been an exponential increase in the number of people who are questioning their marriage.

We're willing to bet that if you're not already grappling with these wedding-related snags, you will be soon.

Pull out the tissues for these personalized wedding vows.

Forgotten what love is all about? Read this note, and remember.

And a few that aren't so shocking.

If you find yourself doing any of these things, consider changing your behavior or counseling.