Divorces increase after the holidays
Many couples ring in the New Year with a split.
January is widely regarded as "divorce month," and for good reason. More divorces are filed in January than any other month.
In fact, there's such a spike in divorce filings after the holidays, professionals prepare themselves for the boom. Divorce lawyer James Gross of law firm Thyden, Gross & Callahan told YourTango:
"Some attorneys take the last two weeks of the year off to get ready for the rush. January really does see a lot of divorces."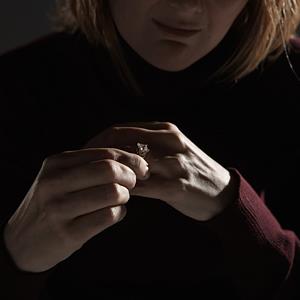 More on MSN Living: 12 things we learned about love in 2012
Ginita Wall organizes a divorce workshop in Los Angeles. She told NBCLA that she sees a surge in attendees between January and March:
More on MSN Living: 12 things that change about sex when you get married

"People somehow expect the job of the season is going to correct a troubled marriage," Wall says. "And it never does."
Other experts speculate that holiday stress pushes relationships to their breaking point. Tax considerations may also have couples postponing their divorce until the New Year.
Divorce consultant Cathy Meyer explains:
"There may be more divorces than ever in January because some unhappy people have been putting divorce off during the downturn simply because they could not afford it."
Psychotherapist and divorce expert Mel Schwartz would agree. He told The Heart Beat:
"Divorce is far less a stigma than it used to be. However, the current economic conditions may force many people to remain unhappily married due to financial constraints."
But as the New Year approaches, those financial constraints might seem less important than a fresh start.
"Divorce should not be considered unless each person can say they have individually done all they can reasonably do," Schwartz adds. "Have they looked into themselves, have they worked on communications skills, have they engaged in therapy?"
With January looming, many couples will feel they've done everything they can reasonably do. For them, the New Year will also mean a new status and a new start.
Photo: Thomas Northcut/Getty Images
More from The Heart Beat:
5 weird reasons couples have divorced
The top 5 regrets of divorced people
In Japan, there's a toilet for divorce

love: friendships, dating, sex & marriage
No sense in wasting your time on someone who will never commit.

There he is, the man of your dreams. He's sitting across from you at the coffee shop or standing at the opposite side of the bar. His eyes meet yours, a quick glance, and then it's back to his drink. Was he giving you a signal?

Remember that time on "30 Rock" when Liz Lemon and her eventual-husband Criss went shopping at Ikea, only to end up in a major fight? We know it couldn't be closer to the truth because we've all been there. In honor of the irritation that can be Ikea, here are the top fights you'll likely encounter.

Love it or hate it, the selfie wields much power.

Dating doesn't have to be a daunting task, promise. Here's how to make it fun for you and him.

One woman's honest journey to divorce will break your heart and inspire you at the same time.

Want to send your date running? Try one these moves.

Two guests arrested in New Jersey.

Celebrities certainly know how to travel in style, so if you're struggling to select a honeymoon destination, look no further than these star-approved hotspots. To make it even easier, we're providing you with hotel recommendations, packing essentials, and tips on what to do and see! So channel your inner celeb at one of these U.S. destinations for an unforgettable vacation!

Tall Twitter users named Wayne, we're on to you!

Should little girls be dreaming of a different kind of "I do"?

Need a reason to pack your bags and get the hell out of here?