Divorces increase after the holidays
Many couples ring in the New Year with a split.
January is widely regarded as "divorce month," and for good reason. More divorces are filed in January than any other month.
In fact, there's such a spike in divorce filings after the holidays, professionals prepare themselves for the boom. Divorce lawyer James Gross of law firm Thyden, Gross & Callahan told YourTango:
"Some attorneys take the last two weeks of the year off to get ready for the rush. January really does see a lot of divorces."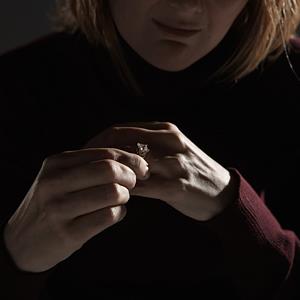 More on MSN Living: 12 things we learned about love in 2012
Ginita Wall organizes a divorce workshop in Los Angeles. She told NBCLA that she sees a surge in attendees between January and March:
More on MSN Living: 12 things that change about sex when you get married

"People somehow expect the job of the season is going to correct a troubled marriage," Wall says. "And it never does."
Other experts speculate that holiday stress pushes relationships to their breaking point. Tax considerations may also have couples postponing their divorce until the New Year.
Divorce consultant Cathy Meyer explains:
"There may be more divorces than ever in January because some unhappy people have been putting divorce off during the downturn simply because they could not afford it."
Psychotherapist and divorce expert Mel Schwartz would agree. He told The Heart Beat:
"Divorce is far less a stigma than it used to be. However, the current economic conditions may force many people to remain unhappily married due to financial constraints."
But as the New Year approaches, those financial constraints might seem less important than a fresh start.
"Divorce should not be considered unless each person can say they have individually done all they can reasonably do," Schwartz adds. "Have they looked into themselves, have they worked on communications skills, have they engaged in therapy?"
With January looming, many couples will feel they've done everything they can reasonably do. For them, the New Year will also mean a new status and a new start.
Photo: Thomas Northcut/Getty Images
More from The Heart Beat:
5 weird reasons couples have divorced
The top 5 regrets of divorced people
In Japan, there's a toilet for divorce

love: friendships, dating, sex & marriage
From Sandra Bullock to Britney Spears, find out just how much Hollywood's highest-paid female stars shelled out to their exes.

By Rachel Gillman Photos: Thinkstock

Stereotypes you might have heard about women: We can't make up our minds, we need to discuss all our feelings with our friends for endless amounts of time before making decisions, we're overthinkers. Oh, wait, it turns out that's men!

The baseball star is known for his long list of exes.

Make the most of your money with these tips from wedding experts.