A brief history of Valentine's Day
The history of this holiday goes back further than you think.
Couples have been cozying up on Valentine's Day for centuries. And probably for just as long, singles have been scoffing at the holiday.
But just where and when did Valentine's Day start? It may go back further than you think. We've put together a brief history of the holiday for the amorous and curious alike.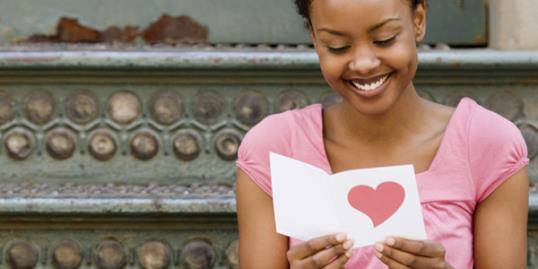 More on MSN Living: Best Valentine's Day gifts on Pinterest
Ancient Rome: Lupercalia was a Roman fertility festival that fell between Feb. 13 and Feb. 15. Over the centuries, writers have attributed the roots of Valentine's Day to this holiday, but there is no actual evidence of a link. 
Around 200 AD: A bishop and priest, both named Valentine, are martyred. Their sainthood is honored on Feb.14, although it's still unknown which of the St. Valentines the modern holiday is named after.
496 AD: Pope Gelasius declares Feb. 14 to be St. Valentine's Day. Gelasius also abolishes Lupercalia in Rome. It's official — Valentine's Day becomes a church sanctioned holiday.
More on MSN Living: 10 tips for a sexy and romantic Valentine's Day
1382 AD: The first documented association between Valentine's Day and romance is penned. In Parlement of Foules, Geoffrey Chaucer wrote:
"For this was on seynt Volantynys day
Whan euery bryd comyth there to chese his make."
In case you don't speak fourteenth century prose: "For this was on Saint Valentine's Day, when every bird cometh there to choose his mate."
1415 AD: The oldest known Valentine in existence is penned by Charles, Duke of Orleans. Following his capture at the Battle of Agincourt, the Duke was held in the Tower of London where he wrote a note to his wife. Translated, it read, "I am already sick with love, my very gentle Valentine."
She probably thought it was sweet. But we're betting her single best friend had some eye-rolling going on.
1600 AD: Shakespeare mentions Valentine's Day in Hamlet:
"To-morrow is Saint Valentine's day,
All in the morning betime,
And I a maid at your window,
To be your Valentine."
Pretty romantic—until you get to the incestuous parts.
1797: A British writer issues a publication with examples of romantic verses for couples to exchange on Valentine's Day. The next century brings reduced postal rates, offering an inexpensive opportunity to exchange cards. Paper valentines become hugely popular in England.
1847: The first mass-produced valentines are sold in the United States. Esther Howland makes a business out of assembling valentines after she receives an English one from a friend of her father's.
1950s: In addition to cards, candy is now considered an appropriate Valentine's Day gift.
1980s: The diamond industry begins promoting bling as an awesomely expensive Valentine's Day present. People max out credit cards in the name of love.
More from The Heart Beat:

97-year-old woman weds
Study: Couples cuddle eight times a week
True love stories: Couple to wed at 2013 Super Bowl
Love content like this? Friend us on Facebook, follow us on Twitter and find us on Pinterest   
Photo: George Doyle/Getty Images
love: friendship, dating, sex & marriage
The perfect wedding toast is a work of oratory art. It can't be too short (cheers!) and it can't drone on and on. It has to be funny but it also has to be sentimental. So if you've been tasked with toasting the newlyweds, prepare to prep -- and whatever you do, avoid these toasting faux pas!

We've made picking your palette a breeze! Just find your favorite hue and choose one of the cool combos below.

Get inspired with these twelve ideas for a fantastic, fun summer wedding!

What's worse than getting snubbed while proposing? Having your heart broken in front of countless strangers.

Want your I do's to be totally you? From pre-wedding cocktails to Mad Lib vows, here are 25 ways to make your ceremony as unforgettable as your reception.

Summer love can be sweet. But it tends to be fast, feverish and often fleeting. In a season where emotions run hot, here are some rules to help avoid heartbreak.

We asked brides on TheKnot.com to tell all -- and they did. Here, five of the most likely culprits and advice for how to deal with your drama-causing guests along the way.

This short course in flirting will not only teach you how to flirt better but also how to tell when someone is flirting with you—and how to respond. Have fun.

Gatsby glamour doesn't have to just live on the big screen! Embrace the trendy (yet timeless) art deco style with sequins, pearls, feathers and geometric patterns. Check out these art deco ideas and achieve the feel of 1920s decadence. By the way, all of these are affordable, except for the $600 hairpiece which is a splurge, but a knockout. Shop the look!

Who says a special outing with the hubby has to empty your wallet? These fresh, fun activities require no cash at all, so work your way down the list.

Wondering if your summer love will last? Here are 15 signs if your seasonal love is fleeting or for real.

Sixteen years after "Titanic's" release—and 101 years after the historic ship's notorious sinking—our hearts still go on for star-crossed lovers Rose DeWitt Bukater (Kate Winslet) and Jack Dawson (Leonardo DiCaprio). We rounded up some of our favorite ill-fated, but oh-so-romantic affairs on film, from "Gone with the Wind" to "Moulin Rouge!".