A brief history of Valentine's Day
The history of this holiday goes back further than you think.
Couples have been cozying up on Valentine's Day for centuries. And probably for just as long, singles have been scoffing at the holiday.
But just where and when did Valentine's Day start? It may go back further than you think. We've put together a brief history of the holiday for the amorous and curious alike.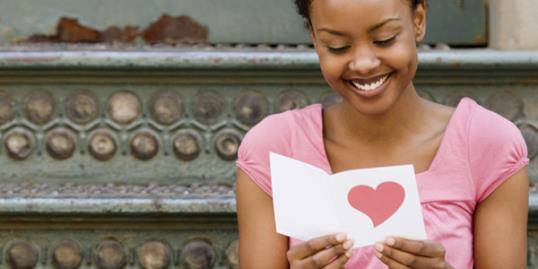 More on MSN Living: Best Valentine's Day gifts on Pinterest
Ancient Rome: Lupercalia was a Roman fertility festival that fell between Feb. 13 and Feb. 15. Over the centuries, writers have attributed the roots of Valentine's Day to this holiday, but there is no actual evidence of a link. 
Around 200 AD: A bishop and priest, both named Valentine, are martyred. Their sainthood is honored on Feb.14, although it's still unknown which of the St. Valentines the modern holiday is named after.
496 AD: Pope Gelasius declares Feb. 14 to be St. Valentine's Day. Gelasius also abolishes Lupercalia in Rome. It's official — Valentine's Day becomes a church sanctioned holiday.
More on MSN Living: 10 tips for a sexy and romantic Valentine's Day
1382 AD: The first documented association between Valentine's Day and romance is penned. In Parlement of Foules, Geoffrey Chaucer wrote:
"For this was on seynt Volantynys day
Whan euery bryd comyth there to chese his make."
In case you don't speak fourteenth century prose: "For this was on Saint Valentine's Day, when every bird cometh there to choose his mate."
1415 AD: The oldest known Valentine in existence is penned by Charles, Duke of Orleans. Following his capture at the Battle of Agincourt, the Duke was held in the Tower of London where he wrote a note to his wife. Translated, it read, "I am already sick with love, my very gentle Valentine."
She probably thought it was sweet. But we're betting her single best friend had some eye-rolling going on.
1600 AD: Shakespeare mentions Valentine's Day in Hamlet:
"To-morrow is Saint Valentine's day,
All in the morning betime,
And I a maid at your window,
To be your Valentine."
Pretty romantic—until you get to the incestuous parts.
1797: A British writer issues a publication with examples of romantic verses for couples to exchange on Valentine's Day. The next century brings reduced postal rates, offering an inexpensive opportunity to exchange cards. Paper valentines become hugely popular in England.
1847: The first mass-produced valentines are sold in the United States. Esther Howland makes a business out of assembling valentines after she receives an English one from a friend of her father's.
1950s: In addition to cards, candy is now considered an appropriate Valentine's Day gift.
1980s: The diamond industry begins promoting bling as an awesomely expensive Valentine's Day present. People max out credit cards in the name of love.
More from The Heart Beat:

97-year-old woman weds
Study: Couples cuddle eight times a week
True love stories: Couple to wed at 2013 Super Bowl
Love content like this? Friend us on Facebook, follow us on Twitter and find us on Pinterest   
Photo: George Doyle/Getty Images
love: friendships, dating, sex & marriage
Here's why dudes without hair make the best boyfriends.

What do you wish you appreciated more when you were flying solo?

"If you're so busy tweeting and Instagraming, you're not paying attention," New York wedding planner Marcy Blum said. "It's almost a cosmic faux pas. People want your energy with them and focused on what they're doing."

The wedding favor, that little thank-you-for-coming gift, has risen to new heights with the bride and groom giving guests a wide range of favors that are meaningful to them.

Generations ago, planning a wedding was 100 percent the bride's job, but in today's age of gender equity, it's a mere 99 percent.

For all the self-help books and advice columns out there (um, keeping reading my advice anyway, please!), there's one tool we all already have in our arsenal for picking a partner that will keep us happy: our gut instincts.

According to a new study from the University of Texas and the University of California, Los Angeles, both men and women have regrets when it comes to sex, but the genders vary greatly when it comes to what they regret specifically.

Spending time alone with your guy is easy, but going public with your plus-one is another thing entirely. Whether it's your crazy relatives at Thanksgiving dinner or awkward convos with your boss at the holiday party, possible pitfalls are everywhere. Keep reading for tips on how to make his grand entrance into your social life a good thing.

Match.com survey reveals the day you're least likely to get spruced up for a date.

Drinking and relationships seem to go hand in hand in a lot of ways. But only in moderation!

Many men will tell you that they have no clue what their wives are thinking.

Spending the holidays with your guy's family for the first time is a huge relationship milestone. But between your nerves, the usual family tension, and your weird Uncle Sal's inappropriate stories, it's also a prime opportunity for total disaster. Read on for 10 of our readers' most embarrassing meet-the-parents moments.