A brief history of Valentine's Day
The history of this holiday goes back further than you think.
Couples have been cozying up on Valentine's Day for centuries. And probably for just as long, singles have been scoffing at the holiday.
But just where and when did Valentine's Day start? It may go back further than you think. We've put together a brief history of the holiday for the amorous and curious alike.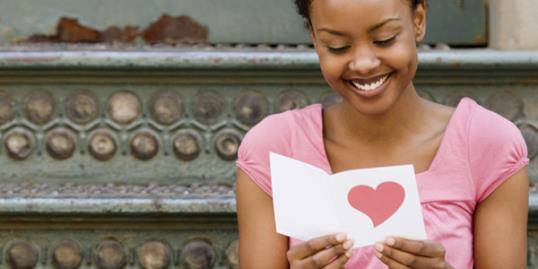 More on MSN Living: Best Valentine's Day gifts on Pinterest
Ancient Rome: Lupercalia was a Roman fertility festival that fell between Feb. 13 and Feb. 15. Over the centuries, writers have attributed the roots of Valentine's Day to this holiday, but there is no actual evidence of a link. 
Around 200 AD: A bishop and priest, both named Valentine, are martyred. Their sainthood is honored on Feb.14, although it's still unknown which of the St. Valentines the modern holiday is named after.
496 AD: Pope Gelasius declares Feb. 14 to be St. Valentine's Day. Gelasius also abolishes Lupercalia in Rome. It's official — Valentine's Day becomes a church sanctioned holiday.
More on MSN Living: 10 tips for a sexy and romantic Valentine's Day
1382 AD: The first documented association between Valentine's Day and romance is penned. In Parlement of Foules, Geoffrey Chaucer wrote:
"For this was on seynt Volantynys day
Whan euery bryd comyth there to chese his make."
In case you don't speak fourteenth century prose: "For this was on Saint Valentine's Day, when every bird cometh there to choose his mate."
1415 AD: The oldest known Valentine in existence is penned by Charles, Duke of Orleans. Following his capture at the Battle of Agincourt, the Duke was held in the Tower of London where he wrote a note to his wife. Translated, it read, "I am already sick with love, my very gentle Valentine."
She probably thought it was sweet. But we're betting her single best friend had some eye-rolling going on.
1600 AD: Shakespeare mentions Valentine's Day in Hamlet:
"To-morrow is Saint Valentine's day,
All in the morning betime,
And I a maid at your window,
To be your Valentine."
Pretty romantic—until you get to the incestuous parts.
1797: A British writer issues a publication with examples of romantic verses for couples to exchange on Valentine's Day. The next century brings reduced postal rates, offering an inexpensive opportunity to exchange cards. Paper valentines become hugely popular in England.
1847: The first mass-produced valentines are sold in the United States. Esther Howland makes a business out of assembling valentines after she receives an English one from a friend of her father's.
1950s: In addition to cards, candy is now considered an appropriate Valentine's Day gift.
1980s: The diamond industry begins promoting bling as an awesomely expensive Valentine's Day present. People max out credit cards in the name of love.
More from The Heart Beat:

97-year-old woman weds
Study: Couples cuddle eight times a week
True love stories: Couple to wed at 2013 Super Bowl
Love content like this? Friend us on Facebook, follow us on Twitter and find us on Pinterest   
Photo: George Doyle/Getty Images
love: friendships, dating, sex & marriage
Hopeless romantics and cringe-worthy chick flicks would tell you that it doesn't matter what you do on the date, as long as you're together. But they're wrong. Dead wrong. Women use your date ideas to size you up, says matchmaker Rachel DeAlto, author of "Flirt Fearlessly." "You absolutely will be judged based on the date you plan. There are so many subconscious impressions that we take in while dating." Gulp. Here are 10 terrible ideas that can land you on the no-lay list—and simple swaps to keep her happy. By K. Aleisha Fetters

Here are 15 signs we've been on "The Bachelor" bandwagon—all 27 seasons of it—for (possibly) longer than we'd care to admit.

In the grand tradition of celebrating love, we've chosen some of the mushiest, sweetest, and most memorable scenes to hit the big or small screen. From marriage proposals to unexpected serenades, these moments will make you believe in love (and want someone to cuddle up with, stat).

How to flag her little fibs. By Laura Tedesco

Revealr is a new iPhone app that allows those looking for love to hear their possible matches before they see them.

A new poll reveals 59 percent of the country supports same-sex marriage.

Celebrity engagements are so much fun to follow because every detail is bound to be over-the-top — from the proposal (like when Kanye rented out an entire stadium to propose to Kim) to the huge, sparkly engagement ring and, of course, the wedding. Plus, as trendsetters, celebs can be a source of inspiration even if you can't afford a million dollar ring. Here are our celebrity wedding predictions for 2014.

If you've ever been to a club—like, ever, even once—you are not going to be shocked to hear that women get a lot of unwanted, aggressive attention. But when you read the findings of this study on how often and why it happens, it might make you feel downright sick to your stomach.

No matter your current relationship status or past relationship fails, get a fresh start this month, with these tips for spring cleaning your love life.

Forget the rules you've always heard—it's time to start making your own.

Are you in an affair without knowing it? Unless you're a swinger, having sex with someone else counts as cheating. But then there's the fuzzy area between friendship and infidelity—and chances are, your girlfriend sees those shades of gray as more black and white than you do. "Men aren't as attuned to identifying ambiguous behaviors as cheating as women are," says Daniel Kruger, Ph.D., a University of Michigan psychologist, who's studied gender differences in definitions of infidelity. In other words, what you consider totally innocent could be her deal breaker.

We spoke with relationship therapist Rachel A. Sussman, author of "The Breakup Bible," for her tips on how regular girls can survive a split like an A-lister.