Men & women lie about sex to match gender roles
What may seem obvious is now official: we all lie about sex.
OK, we might not have needed a study to tell us this, but now it's official: we all lie about our sex number.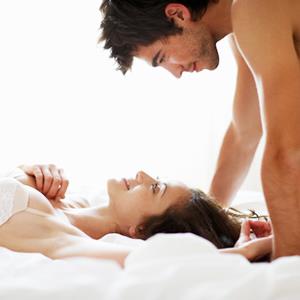 Gallery: The biggest turn-offs for guys
When it comes to the number of sex partners we've had, researchers have found that men tend to lie on the side of too many and women fib about having fewer.
Ohio State University asked 300 of its students to fill out a questionnaire that included 124 different behaviors. Some students were hooked up to a phony lie detector, only they didn't know it was phony.
Gallery: 10 'Great Gatsby'-inspired wedding details
When subjects believed they had to tell the truth, men reported having fewer sex partners, and women reported having more. Researchers found it was only sex-related behavior that men and women lied about in order to conform to gender norms. Terri Fisher, researcher and psychology professor, reported:
"Sexuality seemed to be the one area where people felt some concern if they didn't meet the stereotypes of a typical man or a typical woman."
More from The Heart Beat:
Poll: Majority of people have had sex with a coworker
Low-income couples marrying less, divorcing more
France's first gay marriage is broadcast to nation
Love content like this? Friend us on Facebook, follow us on Twitter and find us on Pinterest
Photo: Couple in bed / Fuse/Getty Images
love: friendships, dating, sex & marriage
Brad Pitt and Angelina Jolie finally took the plunge, but marriage isn't always a good choice for everyone.

Learn how these surprising tactics can really improve your relationship.

Use these tips to up your chances of finding love.

Find out how paired-off ladies might feel lacking—and how you can make your relationship satisfying.

These signals are seriously subtle, but they can give you real insight into what's going through your husband's mind.

Check which changes are necessary to stay happy together.

We know some of this may sound obvious, but these simple statements can make both of you happier.

Making your relationship more secure, connected, and intimate doesn't have to feel overwhelming. Try these expert tips and reap the rewards now—and in the long run.

For those times when nothing big and horrible happened--but nothing is feeling right either.

What's more fun than animals in weddings? We've rounded up eight of the cutest.

Your puppy is all over your Instagram, Facebook and fridge, so there's no reason not to include him in your engagement pictures too. The best engagement photos give viewers a peek into your life. If you're a dog owner, take this opportunity to show off your pooch, like these 22 couples did! And we can't thank them enough.

Our married blogger gets real about checking out other guys when you're taken.