Men & women lie about sex to match gender roles
What may seem obvious is now official: we all lie about sex.
OK, we might not have needed a study to tell us this, but now it's official: we all lie about our sex number.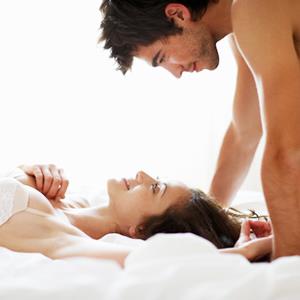 Gallery: The biggest turn-offs for guys
When it comes to the number of sex partners we've had, researchers have found that men tend to lie on the side of too many and women fib about having fewer.
Ohio State University asked 300 of its students to fill out a questionnaire that included 124 different behaviors. Some students were hooked up to a phony lie detector, only they didn't know it was phony.
Gallery: 10 'Great Gatsby'-inspired wedding details
When subjects believed they had to tell the truth, men reported having fewer sex partners, and women reported having more. Researchers found it was only sex-related behavior that men and women lied about in order to conform to gender norms. Terri Fisher, researcher and psychology professor, reported:
"Sexuality seemed to be the one area where people felt some concern if they didn't meet the stereotypes of a typical man or a typical woman."
More from The Heart Beat:
Poll: Majority of people have had sex with a coworker
Low-income couples marrying less, divorcing more
France's first gay marriage is broadcast to nation
Love content like this? Friend us on Facebook, follow us on Twitter and find us on Pinterest
Photo: Couple in bed / Fuse/Getty Images
love: friendships, dating, sex & marriage
There had to be a better way.

LinkedUp connects to your LinkedIn profile to find you a date.

Plus, some report having no one at all they feel close to.

It's wedding season! Let's take a look back at when these stunning celebs put on gorgeous gowns and held beautiful bouquets in support of their friends' and family members' big days.

A new study says we're more open to consensual non-monogamy now than ever before — but does it work?

5 steps to being happy together in the long run.

There has been an exponential increase in the number of people who are questioning their marriage.

We're willing to bet that if you're not already grappling with these wedding-related snags, you will be soon.

Pull out the tissues for these personalized wedding vows.

Forgotten what love is all about? Read this note, and remember.

And a few that aren't so shocking.

If you find yourself doing any of these things, consider changing your behavior or counseling.