Survey says Catholics have the best sex
The Family Research Council points to studies that show churchgoing, monogamous adults have the best sex lives.
This might not be the best reason to become religious, but apparently, churchgoing adults have better sex than the rest of us.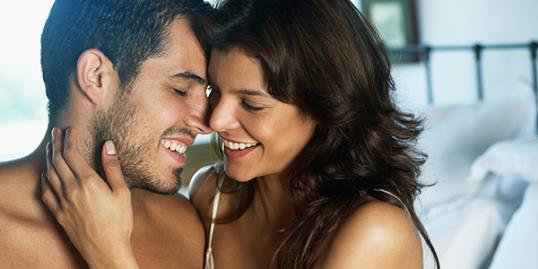 More from MSN Living: One in 5 Americans has no religion
At an event on Wednesday, a representative from the Family Research Council declared "those who worship God weekly have the best sex." Senior fellow Patrick Fagan added:
"I want to see this on the cover of Playboy sometime."
Fagan pointed to a variety of data, including the University of Chicago's National Health and Social Life Survey. In that study, researchers asked married couples about the quality and satisfaction of their sex lives. They found that couples who attend church weekly have the most enjoyable and frequent sex.
More from MSN Living: Are college students losing their religion?
Another study, titled "Sex: The Catholic Experience," found that 68 percent of Catholics have sex at least once a week, compared with 56 percent of non-Catholics. That study also found that 30 percent of Catholic women have bought erotic underwear, compared with 20 percent of non-Catholics.
Bing: The surprising health benefits of sex
Seem silly? Someone in the audience thought so, too, and asked Fagan about the danger of promoting Catholicism using this "best sex" angle. His response was that "those who are monogamous have the best sex they ever could — because it's the only sex they'll ever know."
love: friendships, dating, sex & marriage
Why holding on to your partner's mistakes will end up hurting you.

A little extra effort, will power and research can help your marriage bloom well into old age.

These are the conversations all betrothed couples should take the time to have before they get hitched.

Brace yourself, this is uncomfortable.

There's nothing wrong with grabbing Italian food and alternating between watching action films and romantic comedies, but shaking up your going-out routine with an extreme date night can be the ultimate turn on and the best way to keep your relationship exciting.

This just in: Guys over 5'10" are twice as likely to stray.

Or how to tell if you've reached THAT point in your bond.

Dating doesn't have to be a daunting task, promise. Here's how to make it fun for you and him.

This just in: A new study shows girls are warriors in the womb.

You can make a pros and cons list...but ultimately you know what works best for you.

Maggie Reyes is a life coach, writer, and the founder of ModernMarried.com. She helps newlyweds re-think what married life can be. Here, she's revealing tricks every newlywed couple needs to know.

Government-supported Vietnamese classes teach women Korean language, customs.