Survey says Catholics have the best sex
The Family Research Council points to studies that show churchgoing, monogamous adults have the best sex lives.
This might not be the best reason to become religious, but apparently, churchgoing adults have better sex than the rest of us.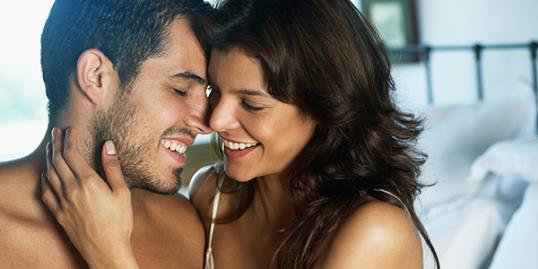 More from MSN Living: One in 5 Americans has no religion
At an event on Wednesday, a representative from the Family Research Council declared "those who worship God weekly have the best sex." Senior fellow Patrick Fagan added:
"I want to see this on the cover of Playboy sometime."
Fagan pointed to a variety of data, including the University of Chicago's National Health and Social Life Survey. In that study, researchers asked married couples about the quality and satisfaction of their sex lives. They found that couples who attend church weekly have the most enjoyable and frequent sex.
More from MSN Living: Are college students losing their religion?
Another study, titled "Sex: The Catholic Experience," found that 68 percent of Catholics have sex at least once a week, compared with 56 percent of non-Catholics. That study also found that 30 percent of Catholic women have bought erotic underwear, compared with 20 percent of non-Catholics.
Bing: The surprising health benefits of sex
Seem silly? Someone in the audience thought so, too, and asked Fagan about the danger of promoting Catholicism using this "best sex" angle. His response was that "those who are monogamous have the best sex they ever could — because it's the only sex they'll ever know."
love: friendships, dating, sex & marriage
There had to be a better way.

LinkedUp connects to your LinkedIn profile to find you a date.

Plus, some report having no one at all they feel close to.

It's wedding season! Let's take a look back at when these stunning celebs put on gorgeous gowns and held beautiful bouquets in support of their friends' and family members' big days.

A new study says we're more open to consensual non-monogamy now than ever before — but does it work?

5 steps to being happy together in the long run.

There has been an exponential increase in the number of people who are questioning their marriage.

We're willing to bet that if you're not already grappling with these wedding-related snags, you will be soon.

Pull out the tissues for these personalized wedding vows.

Forgotten what love is all about? Read this note, and remember.

And a few that aren't so shocking.

If you find yourself doing any of these things, consider changing your behavior or counseling.