Porn company holds sex workshops with live demos
More bang for your buck?
Are you a visual learner? Then perhaps you'll appreciate this.
Kink.com, a San Francisco-based pornography company, is offering sexual education classes that include live demonstrations with porn stars.
With the goal of "empowering people to explore their sexuality," the workshops offer everything from "bedroom bondage" to "fetish and fellatio."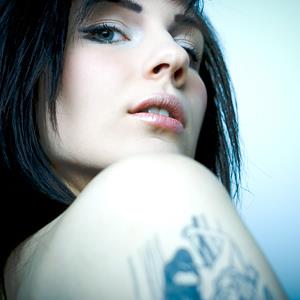 More on MSN Living: 10 foolproof ways to get in the mood
The classes are being held in San Francisco's historic Armory building, which the company purchased in 2006. Rain DeGrey, a porn star-turned-instruct​or, explains the general syllabus of each class:
"They have to sit through a lecture before we get to the good stuff. We do techniques, physical response and have a question-and-answer period before moving on to the demonstrations."
More on MSN Living: The real reasons men shut down
The Dec. 22 class is titled, "Remedial Ropes: Bedroom Bondage w/Stefanos and Shay." The workshop description explains:
"This is the perfect class for you if your bondage skills begin and end with tying your shoes."
Kink.com's Sexuality Workshop Series boasts that it's on a mission to "demystify and celebrate alternative sexualities."
If the classes sound alienating, you might be surprised to know that some of them have already sold out.  Mike Stabile, a spokesman for Kink, told The Huffington Post:
"The workshop series helps us educate people who are interested in exploring their sexuality, but may not know where to start. We bring in experts and create a safe space for people to learn, ask questions and talk about sex frankly and without judgment."
DeGrey says the workshop attendees vary in demographic:
"They're young and old, married and single, men and women, gay and straight," she said. "We get a lot of people who are newbies, who are really curious about the scene."
What do you think of these workshops? Could they be valuable, or are they just plain vulgar?
Photo: David Politi/Getty Images
Bing: Porn stars happier than most, study finds.
More Sex & Love on MSN Living:
How to pick a wedding band that works with your engagement ring
Wedding welcome basket shopping list
7 stories of lost wedding rings with happy endings 
Most common holiday arguments—and how to avoid them
love: friendships, dating, sex & marriage
The outlandish things we do for love have no limits; just ask these guys. Who's hugged the longest? Kissed the longest? Been on the most expensive date? Take a look below as we count down the world's most loving record-breakers.

If you just got engaged, congrats! This is seriously exciting news that deserves lots of congratulatory hugs, "oohing" and "ahhing" over the ring and plenty of bubbly. To make sure you get the right response from friends, family and coworkers, avoid announcing your engagement like this…

Ladies, give yourself the best gift of all this season: The NYC Taxi Driver 2014 Calendar. By Michelle Toglia

Pheromones may be the key to finding your perfect match.

Her partner? Wine? Downtime? Find out where it all ranks.

This time of year, we dust off our holiday traditions of special songs, stories, events and food to make our season bright. Here's a look into the traditional, unique and quirky holiday traditions of some famous couples.

Look, I looooove engagement season for obvious reasons, but even I can admit I'm like, "Really, AGAIN?" when yet ANOTHER engagement ring pops up in my news feed. Seriously, there were two this weekend. (Congrats, Gemma and Danny!)

We asked real men and women (and a few first-base experts, too) to give us the cardinal rules of kissing, tell us what makes someone a good kisser and more. So whether you're leaning in for kiss No. 1 or 1,000, read on.by Devin Tomb

Not quite sure which diamond shape suits your personality? We're here to help.

Dating can lead to all kinds of tricky situations. To help you navigate even the most awkward moments, we've compiled our 50 best dating tips—some new, some old—given to us by experts, moms, women like you, and even Justin Timberlake.

Customers as Madison's new Snuggle House can snuggle with professional cuddlers for $60 an hour.

Can you believe it was only about 15 years ago that engagement ring shopping meant a time-consuming slog from jewelry boutique to jewelry boutique? Thank goodness for the internet; nowadays, it's easy to do all that legwork online.