Porn company holds sex workshops with live demos
More bang for your buck?
Are you a visual learner? Then perhaps you'll appreciate this.
Kink.com, a San Francisco-based pornography company, is offering sexual education classes that include live demonstrations with porn stars.
With the goal of "empowering people to explore their sexuality," the workshops offer everything from "bedroom bondage" to "fetish and fellatio."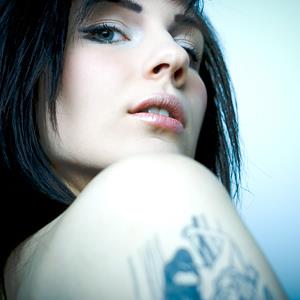 More on MSN Living: 10 foolproof ways to get in the mood
The classes are being held in San Francisco's historic Armory building, which the company purchased in 2006. Rain DeGrey, a porn star-turned-instruct​or, explains the general syllabus of each class:
"They have to sit through a lecture before we get to the good stuff. We do techniques, physical response and have a question-and-answer period before moving on to the demonstrations."
More on MSN Living: The real reasons men shut down
The Dec. 22 class is titled, "Remedial Ropes: Bedroom Bondage w/Stefanos and Shay." The workshop description explains:
"This is the perfect class for you if your bondage skills begin and end with tying your shoes."
Kink.com's Sexuality Workshop Series boasts that it's on a mission to "demystify and celebrate alternative sexualities."
If the classes sound alienating, you might be surprised to know that some of them have already sold out.  Mike Stabile, a spokesman for Kink, told The Huffington Post:
"The workshop series helps us educate people who are interested in exploring their sexuality, but may not know where to start. We bring in experts and create a safe space for people to learn, ask questions and talk about sex frankly and without judgment."
DeGrey says the workshop attendees vary in demographic:
"They're young and old, married and single, men and women, gay and straight," she said. "We get a lot of people who are newbies, who are really curious about the scene."
What do you think of these workshops? Could they be valuable, or are they just plain vulgar?
Photo: David Politi/Getty Images
Bing: Porn stars happier than most, study finds.
More Sex & Love on MSN Living:
How to pick a wedding band that works with your engagement ring
Wedding welcome basket shopping list
7 stories of lost wedding rings with happy endings 
Most common holiday arguments—and how to avoid them
love: friendships, dating, sex & marriage
A wedding is an exceptionally special day. Sometimes, an opportune photo flub makes the occasion even more memorable. Here are 25 awesome wedding photo bombs.

Somewhere between the first few butterfly-inducing dates and the committed-for-life stage, there's the period of wondering if you're both on the same page about how serious you feel about a future together. If you're not quite at the point of "that talk" but you're looking for a few clues you're heading in that direction, here are some signs he's in it for the long haul as your relationship progresses.

What's that sound? It's white noise blocking out the well-meaning person proclaiming groundbreaking news about where you can meet someone, asking why you're still single, or bugging you about when you're getting married already. Don't be that person. Here are 15 annoying things all single people don't want to hear.

With just a few days left before the big day, you already have a mile-long checklist of to-dos—now meet the don'ts! From impromptu skin treatments to all-night movie marathons, here are 11 things to avoid at all costs.

A new study shows that watching and discussing romantic films can drastically reduce your chance of divorce. These flicks more than fit the bill.

These seemingly innocent phrases still have the power to wound… big time.

Making "I do" last forever is one of the biggest challenges you'll ever face—and it's normal to worry about how you'll do it. But, if your connection involves any of these things, rest assured that you're in it for the long run.

Ultimately, as hard as it may seem at the beginning, a marital affair can be a turning point.

Five months after the Boston Marathon bombing, The Knot reached out to Rebekah Gregory and Pete DiMartino and offered to throw them a dream wedding. They said yes, and on April 4, 2014, the two married at the Biltmore Estate in Asheville, North Carolina. Rebekah and Pete exchanged vows on the tennis lawn amidst the cherry tree blossoms and then celebrated with all of their friends and family at a beautiful reception tent right in front of the estate. All of the details were perfectly executed by a team of talented and generous wedding industry pros, including celebrity wedding planner Marcy Blum. Here, a few highlights from Rebekah and Pete's wedding day.

Your wedding is your special day, but you want to keep your guests happy, too. Here are 20 typical wedding guest complaints and what you can do about them.

Study finds that early birds get the long-term relationships.

Receptions would take place near where raw sewage is processed.