Porn company holds sex workshops with live demos
More bang for your buck?
Are you a visual learner? Then perhaps you'll appreciate this.
Kink.com, a San Francisco-based pornography company, is offering sexual education classes that include live demonstrations with porn stars.
With the goal of "empowering people to explore their sexuality," the workshops offer everything from "bedroom bondage" to "fetish and fellatio."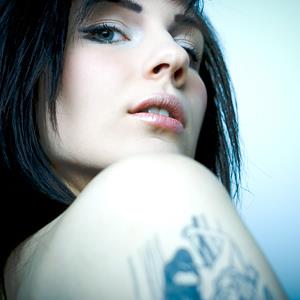 More on MSN Living: 10 foolproof ways to get in the mood
The classes are being held in San Francisco's historic Armory building, which the company purchased in 2006. Rain DeGrey, a porn star-turned-instruct​or, explains the general syllabus of each class:
"They have to sit through a lecture before we get to the good stuff. We do techniques, physical response and have a question-and-answer period before moving on to the demonstrations."
More on MSN Living: The real reasons men shut down
The Dec. 22 class is titled, "Remedial Ropes: Bedroom Bondage w/Stefanos and Shay." The workshop description explains:
"This is the perfect class for you if your bondage skills begin and end with tying your shoes."
Kink.com's Sexuality Workshop Series boasts that it's on a mission to "demystify and celebrate alternative sexualities."
If the classes sound alienating, you might be surprised to know that some of them have already sold out.  Mike Stabile, a spokesman for Kink, told The Huffington Post:
"The workshop series helps us educate people who are interested in exploring their sexuality, but may not know where to start. We bring in experts and create a safe space for people to learn, ask questions and talk about sex frankly and without judgment."
DeGrey says the workshop attendees vary in demographic:
"They're young and old, married and single, men and women, gay and straight," she said. "We get a lot of people who are newbies, who are really curious about the scene."
What do you think of these workshops? Could they be valuable, or are they just plain vulgar?
Photo: David Politi/Getty Images
Bing: Porn stars happier than most, study finds.
More Sex & Love on MSN Living:
How to pick a wedding band that works with your engagement ring
Wedding welcome basket shopping list
7 stories of lost wedding rings with happy endings 
Most common holiday arguments—and how to avoid them
love: friendships, dating, sex & marriage
It's wedding season! Let's take a look back at when these stunning celebs put on gorgeous gowns and held beautiful bouquets in support of their friends' and family members' big days.

A new study says we're more open to consensual non-monogamy now than ever before — but does it work?

5 steps to being happy together in the long run.

There has been an exponential increase in the number of people who are questioning their marriage.

We're willing to bet that if you're not already grappling with these wedding-related snags, you will be soon.

Pull out the tissues for these personalized wedding vows.

Forgotten what love is all about? Read this note, and remember.

And a few that aren't so shocking.

If you find yourself doing any of these things, consider changing your behavior or counseling.

From pineapple sculptures made out of sunflowers to bold graphic printed tablecloths, ten trendsetters in the wedding industry shared 100 days' worth of inspiring new wedding details. See The Knot editors' top picks for the coolest and most awe-worthy ideas from the wedding experts.

Those Facebook friends who seem to have perfect lives with flawless mates whom they adore at all times? Even they face tough times like these.

How to flag her little fibs. By Laura Tedesco