Porn company holds sex workshops with live demos
More bang for your buck?
Are you a visual learner? Then perhaps you'll appreciate this.
Kink.com, a San Francisco-based pornography company, is offering sexual education classes that include live demonstrations with porn stars.
With the goal of "empowering people to explore their sexuality," the workshops offer everything from "bedroom bondage" to "fetish and fellatio."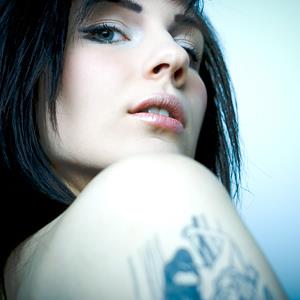 More on MSN Living: 10 foolproof ways to get in the mood
The classes are being held in San Francisco's historic Armory building, which the company purchased in 2006. Rain DeGrey, a porn star-turned-instruct​or, explains the general syllabus of each class:
"They have to sit through a lecture before we get to the good stuff. We do techniques, physical response and have a question-and-answer period before moving on to the demonstrations."
More on MSN Living: The real reasons men shut down
The Dec. 22 class is titled, "Remedial Ropes: Bedroom Bondage w/Stefanos and Shay." The workshop description explains:
"This is the perfect class for you if your bondage skills begin and end with tying your shoes."
Kink.com's Sexuality Workshop Series boasts that it's on a mission to "demystify and celebrate alternative sexualities."
If the classes sound alienating, you might be surprised to know that some of them have already sold out.  Mike Stabile, a spokesman for Kink, told The Huffington Post:
"The workshop series helps us educate people who are interested in exploring their sexuality, but may not know where to start. We bring in experts and create a safe space for people to learn, ask questions and talk about sex frankly and without judgment."
DeGrey says the workshop attendees vary in demographic:
"They're young and old, married and single, men and women, gay and straight," she said. "We get a lot of people who are newbies, who are really curious about the scene."
What do you think of these workshops? Could they be valuable, or are they just plain vulgar?
Photo: David Politi/Getty Images
Bing: Porn stars happier than most, study finds.
More Sex & Love on MSN Living:
How to pick a wedding band that works with your engagement ring
Wedding welcome basket shopping list
7 stories of lost wedding rings with happy endings 
Most common holiday arguments—and how to avoid them
love: friendships, dating, sex & marriage
Sometimes you have to do things you don't want to do, like hang out with his lame friends. You're not always in the mood to nurse a beer silently while he and his boys argue about who's going to die next on "Game of Thrones" — but tomorrow he's sitting through a seven-girl brunch. So.

Why holding on to your partner's mistakes will end up hurting you.

A little extra effort, will power and research can help your marriage bloom well into old age.

These are the conversations all betrothed couples should take the time to have before they get hitched.

Brace yourself, this is uncomfortable.

There's nothing wrong with grabbing Italian food and alternating between watching action films and romantic comedies, but shaking up your going-out routine with an extreme date night can be the ultimate turn on and the best way to keep your relationship exciting.

This just in: Guys over 5'10" are twice as likely to stray.

Or how to tell if you've reached THAT point in your bond.

Dating doesn't have to be a daunting task, promise. Here's how to make it fun for you and him.

This just in: A new study shows girls are warriors in the womb.

You can make a pros and cons list...but ultimately you know what works best for you.

Maggie Reyes is a life coach, writer, and the founder of ModernMarried.com. She helps newlyweds re-think what married life can be. Here, she's revealing tricks every newlywed couple needs to know.