Should the porn age be increased?
Eighteen is too young for the porn industry, one writer argues.
At 18, you may be able to vote, but you still face a myriad of restrictions: you can't buy beer, you can't gamble in most places, and you can't purchase a handgun. As one Washington Post writer points out:
"Heck, Carnival Cruise Lines won't even let under-21s book a stateroom."
But one thing you can do? Porn.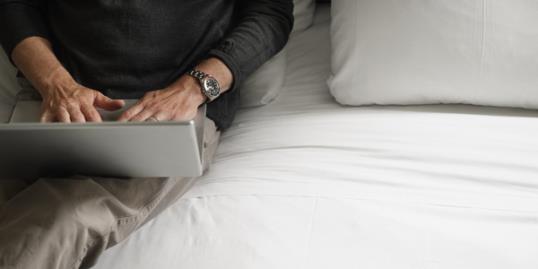 More on MSN Living: Readers share their funniest, cheesiest and best pickup lines
Amid the Miss Delaware Teen USA scandal, Charles Lane of the Post argues that 18 is too young to be a porn star.
Melissa King, an 18-year-old who recently forfeited her Miss Delaware Teen USA title, agreed to star in a pornographic video in 2012. She had just celebrated her eighteenth birthday and she was paid $1,500 for her—err—work.
King made headlines for the scandal, but as Lane wonders:
"Why is it even legal to cast an 18-year-old in a sexually explicit movie?"
He argues that having sex on camera should be on the same list of restrictions one can't legally engage in before they turn 21.
More on MSN Living: MSN Living readers share engagement rings
Congress set the porn-participation age at 18 in 1984, when they set to define the limits of child pornography. But perhaps it's time to reconsider the vulnerability that comes with being a teenager.
"This was before cellphone cameras, before social media, before Kim Kardashian. Nowadays, mistakes like King's are much easier to make but much harder to erase."
Lane also makes the argument that the porn industry exploits its share of "damaged" spirits. And while that stereotype has recently been debunked to some extent, Lane points out that King was in foster care between the ages of 12 and 18.
"Delaware law prescribes foster care for children whose parents abused them sexually or physically, or neglected to provide them food, clothing and education."
Of course, not everyone agrees with Lane's suggestion to increase the porn age. While there are legal restrictions at 18, one can still vote and join the Armed Forces at that age, one commenter points out. Still, the few years between 18 and 21 might make a substantial difference:
"Forcing 18-year-old would-be porn stars to grow up three more years might limit freedom of expression," Lane writes. "—for them and for those who make not only money but also some artistic or political point by exhibiting films of 18- to 21-year-olds engaged in sex acts."
What do you think? Should the porn age be increased? Or should we leave the law alone?
More from The Heart Beat:

Controversial dating site illegal in some U.S. cities
A school that teaches wives to be mistresses
China's 'fake-marriage market' a growing trend
Love content like this? Friend us on Facebook, follow us on Twitter and find us on Pinterest 
Photo: Ryan McVay/Getty Images
love: friendship, dating, sex & marriage
The perfect wedding toast is a work of oratory art. It can't be too short (cheers!) and it can't drone on and on. It has to be funny but it also has to be sentimental. So if you've been tasked with toasting the newlyweds, prepare to prep -- and whatever you do, avoid these toasting faux pas!

Those little quirks you think are endearing may be turning your guy off.

We've made picking your palette a breeze! Just find your favorite hue and choose one of the cool combos below.

Get inspired with these twelve ideas for a fantastic, fun summer wedding!

What's worse than getting snubbed while proposing? Having your heart broken in front of countless strangers.

Want your I do's to be totally you? From pre-wedding cocktails to Mad Lib vows, here are 25 ways to make your ceremony as unforgettable as your reception.

Summer love can be sweet. But it tends to be fast, feverish and often fleeting. In a season where emotions run hot, here are some rules to help avoid heartbreak.

We asked brides on TheKnot.com to tell all -- and they did. Here, five of the most likely culprits and advice for how to deal with your drama-causing guests along the way.

This short course in flirting will not only teach you how to flirt better but also how to tell when someone is flirting with you—and how to respond. Have fun.

Gatsby glamour doesn't have to just live on the big screen! Embrace the trendy (yet timeless) art deco style with sequins, pearls, feathers and geometric patterns. Check out these art deco ideas and achieve the feel of 1920s decadence. By the way, all of these are affordable, except for the $600 hairpiece which is a splurge, but a knockout. Shop the look!

Who says a special outing with the hubby has to empty your wallet? These fresh, fun activities require no cash at all, so work your way down the list.

Wondering if your summer love will last? Here are 15 signs if your seasonal love is fleeting or for real.