Women Want Two Hours of Romance Per Day
Love comes first, but socializing and the Internet aren't far behind.
According to new research, women want romance in their lives more than anything else. But they do have a time limit for love. Specifically, researchers found that the average woman prefers to spend exactly 106 minutes on romance each day.
Researchers from the University of Bremen and the Georgia Institute of Technology sought to find how the average woman would spend a "perfect day." Romance topped the list.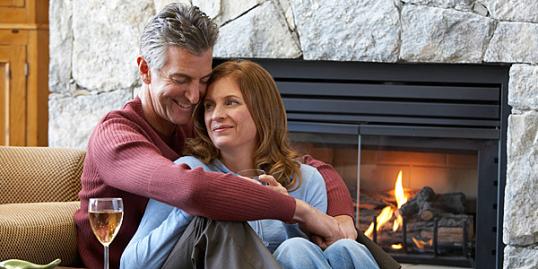 The study's authors, Sebastian Pokutta and Christian Kroll, interviewed 900 women with an average age of 38. They asked those women about their daily activities and how they felt about them. The researchers explained:
"Our research asks what a perfect day would look like if we take into account the crucial fact that even the most pleasurable activities are usually less enjoyable the longer they last and the more often we do them."
Kroll, whose research focuses on "happiness, social capital and quality of life," told MSN's The Heart Beat:

"The study can be used as a starting point for rethinking how we prioritize our time in order to achieve the most happiness. Of course, it does not seem advisable to run around with a stopwatch all day trying to meet the proposed schedule. But the results can provide food for thought about what it is that matters in terms of well-being, especially for women, which might be interesting for men, too."
Related: 50 Things Everyone Should Know About Getting Married
In addition to the 106 minutes of romance, women wanted to spend 48 minutes on the Internet and 82 minutes socializing. Relaxing took up 78 minutes of the perfect day, followed by 75 minutes of eating and 68 minutes of exercise. Sounds like a decent day to me. Minus the exercise part, maybe.
Related: 50 Unique Engagement Rings
Women said if they could be completely hedonistic, they would spend 613 minutes with their partner, 103 minutes socializing and 74 minutes relaxing. 
"Certain activities are attractive because we do them so rarely," researchers said in the paper, published in the Journal of Economic Psychology. "Scarcity can therefore be expected to be a central feature of why we enjoy intimate relations more than work."
Tell us on Facebook: What do you think, ladies – sound about right, or is that too much or too little romance?
Photo: Noel Hendrickson/Getty Images
Bing: Simple ways to be romantic.
More Sex & Love on MSN Living:
30 Diamond Engagement Rings So Sparkly You'll Need Sunglasses
5 Signs a Guy Is Toxic
5 Sexy Steps to Get Out of Your Date Rut
love: friendships, dating, sex & marriage
A wedding is an exceptionally special day. Sometimes, an opportune photo flub makes the occasion even more memorable. Here are 25 awesome wedding photo bombs.

Somewhere between the first few butterfly-inducing dates and the committed-for-life stage, there's the period of wondering if you're both on the same page about how serious you feel about a future together. If you're not quite at the point of "that talk" but you're looking for a few clues you're heading in that direction, here are some signs he's in it for the long haul as your relationship progresses.

What's that sound? It's white noise blocking out the well-meaning person proclaiming groundbreaking news about where you can meet someone, asking why you're still single, or bugging you about when you're getting married already. Don't be that person. Here are 15 annoying things all single people don't want to hear.

With just a few days left before the big day, you already have a mile-long checklist of to-dos—now meet the don'ts! From impromptu skin treatments to all-night movie marathons, here are 11 things to avoid at all costs.

A new study shows that watching and discussing romantic films can drastically reduce your chance of divorce. These flicks more than fit the bill.

These seemingly innocent phrases still have the power to wound… big time.

Making "I do" last forever is one of the biggest challenges you'll ever face—and it's normal to worry about how you'll do it. But, if your connection involves any of these things, rest assured that you're in it for the long run.

Ultimately, as hard as it may seem at the beginning, a marital affair can be a turning point.

Five months after the Boston Marathon bombing, The Knot reached out to Rebekah Gregory and Pete DiMartino and offered to throw them a dream wedding. They said yes, and on April 4, 2014, the two married at the Biltmore Estate in Asheville, North Carolina. Rebekah and Pete exchanged vows on the tennis lawn amidst the cherry tree blossoms and then celebrated with all of their friends and family at a beautiful reception tent right in front of the estate. All of the details were perfectly executed by a team of talented and generous wedding industry pros, including celebrity wedding planner Marcy Blum. Here, a few highlights from Rebekah and Pete's wedding day.

Your wedding is your special day, but you want to keep your guests happy, too. Here are 20 typical wedding guest complaints and what you can do about them.

Study finds that early birds get the long-term relationships.

Receptions would take place near where raw sewage is processed.