Women Want Two Hours of Romance Per Day
Love comes first, but socializing and the Internet aren't far behind.
According to new research, women want romance in their lives more than anything else. But they do have a time limit for love. Specifically, researchers found that the average woman prefers to spend exactly 106 minutes on romance each day.
Researchers from the University of Bremen and the Georgia Institute of Technology sought to find how the average woman would spend a "perfect day." Romance topped the list.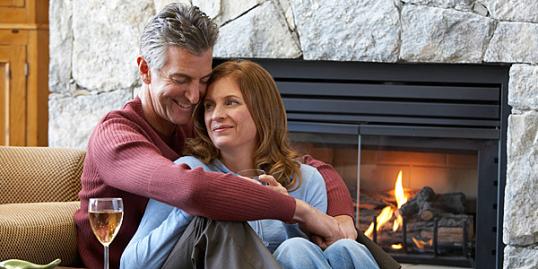 The study's authors, Sebastian Pokutta and Christian Kroll, interviewed 900 women with an average age of 38. They asked those women about their daily activities and how they felt about them. The researchers explained:
"Our research asks what a perfect day would look like if we take into account the crucial fact that even the most pleasurable activities are usually less enjoyable the longer they last and the more often we do them."
Kroll, whose research focuses on "happiness, social capital and quality of life," told MSN's The Heart Beat:

"The study can be used as a starting point for rethinking how we prioritize our time in order to achieve the most happiness. Of course, it does not seem advisable to run around with a stopwatch all day trying to meet the proposed schedule. But the results can provide food for thought about what it is that matters in terms of well-being, especially for women, which might be interesting for men, too."
Related: 50 Things Everyone Should Know About Getting Married
In addition to the 106 minutes of romance, women wanted to spend 48 minutes on the Internet and 82 minutes socializing. Relaxing took up 78 minutes of the perfect day, followed by 75 minutes of eating and 68 minutes of exercise. Sounds like a decent day to me. Minus the exercise part, maybe.
Related: 50 Unique Engagement Rings
Women said if they could be completely hedonistic, they would spend 613 minutes with their partner, 103 minutes socializing and 74 minutes relaxing. 
"Certain activities are attractive because we do them so rarely," researchers said in the paper, published in the Journal of Economic Psychology. "Scarcity can therefore be expected to be a central feature of why we enjoy intimate relations more than work."
Tell us on Facebook: What do you think, ladies – sound about right, or is that too much or too little romance?
Photo: Noel Hendrickson/Getty Images
Bing: Simple ways to be romantic.
More Sex & Love on MSN Living:
30 Diamond Engagement Rings So Sparkly You'll Need Sunglasses
5 Signs a Guy Is Toxic
5 Sexy Steps to Get Out of Your Date Rut
love: friendships, dating, sex & marriage
This winter, it's all about mixing unexpected seasonal elements with elegant neutral details and a hint of sparkle and sequins. Take a look.

Here's why dudes without hair make the best boyfriends.

What do you wish you appreciated more when you were flying solo?

"If you're so busy tweeting and Instagraming, you're not paying attention," New York wedding planner Marcy Blum said. "It's almost a cosmic faux pas. People want your energy with them and focused on what they're doing."

The wedding favor, that little thank-you-for-coming gift, has risen to new heights with the bride and groom giving guests a wide range of favors that are meaningful to them.

Generations ago, planning a wedding was 100 percent the bride's job, but in today's age of gender equity, it's a mere 99 percent.

For all the self-help books and advice columns out there (um, keeping reading my advice anyway, please!), there's one tool we all already have in our arsenal for picking a partner that will keep us happy: our gut instincts.

According to a new study from the University of Texas and the University of California, Los Angeles, both men and women have regrets when it comes to sex, but the genders vary greatly when it comes to what they regret specifically.

Spending time alone with your guy is easy, but going public with your plus-one is another thing entirely. Whether it's your crazy relatives at Thanksgiving dinner or awkward convos with your boss at the holiday party, possible pitfalls are everywhere. Keep reading for tips on how to make his grand entrance into your social life a good thing.

Match.com survey reveals the day you're least likely to get spruced up for a date.

Drinking and relationships seem to go hand in hand in a lot of ways. But only in moderation!

Many men will tell you that they have no clue what their wives are thinking.