Women Want Two Hours of Romance Per Day
Love comes first, but socializing and the Internet aren't far behind.
According to new research, women want romance in their lives more than anything else. But they do have a time limit for love. Specifically, researchers found that the average woman prefers to spend exactly 106 minutes on romance each day.
Researchers from the University of Bremen and the Georgia Institute of Technology sought to find how the average woman would spend a "perfect day." Romance topped the list.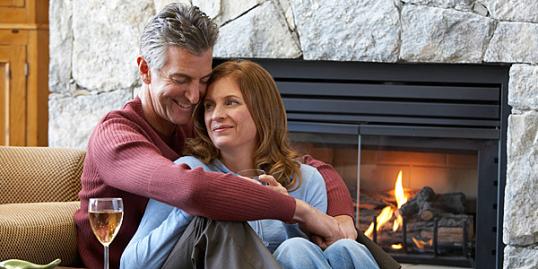 The study's authors, Sebastian Pokutta and Christian Kroll, interviewed 900 women with an average age of 38. They asked those women about their daily activities and how they felt about them. The researchers explained:
"Our research asks what a perfect day would look like if we take into account the crucial fact that even the most pleasurable activities are usually less enjoyable the longer they last and the more often we do them."
Kroll, whose research focuses on "happiness, social capital and quality of life," told MSN's The Heart Beat:

"The study can be used as a starting point for rethinking how we prioritize our time in order to achieve the most happiness. Of course, it does not seem advisable to run around with a stopwatch all day trying to meet the proposed schedule. But the results can provide food for thought about what it is that matters in terms of well-being, especially for women, which might be interesting for men, too."
Related: 50 Things Everyone Should Know About Getting Married
In addition to the 106 minutes of romance, women wanted to spend 48 minutes on the Internet and 82 minutes socializing. Relaxing took up 78 minutes of the perfect day, followed by 75 minutes of eating and 68 minutes of exercise. Sounds like a decent day to me. Minus the exercise part, maybe.
Related: 50 Unique Engagement Rings
Women said if they could be completely hedonistic, they would spend 613 minutes with their partner, 103 minutes socializing and 74 minutes relaxing. 
"Certain activities are attractive because we do them so rarely," researchers said in the paper, published in the Journal of Economic Psychology. "Scarcity can therefore be expected to be a central feature of why we enjoy intimate relations more than work."
Tell us on Facebook: What do you think, ladies – sound about right, or is that too much or too little romance?
Photo: Noel Hendrickson/Getty Images
Bing: Simple ways to be romantic.
More Sex & Love on MSN Living:
30 Diamond Engagement Rings So Sparkly You'll Need Sunglasses
5 Signs a Guy Is Toxic
5 Sexy Steps to Get Out of Your Date Rut
love: friendships, dating, sex & marriage
This just in: A new study shows girls are warriors in the womb.

You can make a pros and cons list...but ultimately you know what works best for you.

Maggie Reyes is a life coach, writer, and the founder of ModernMarried.com. She helps newlyweds re-think what married life can be. Here, she's revealing tricks every newlywed couple needs to know.

Government-supported Vietnamese classes teach women Korean language, customs.

Whether you're into creative artists or uber-preppy bankers, there's something to be said for trying something new.

Sometimes two characters on a TV show or movie can portray being a happy couple effortlessly, or can have lots of fun playing former spouses — especially if they're married to each other in real life! Keep scrolling for six celebrity costars you probably didn't know tied the knot, even after the bloodiest and craziest story lines.

Some couples want nothing more than a laid-back, by-the-book proposal. Then there are the other couples, where the proposal not only needs to be personalized, it also has to be unique and entirely different than the typical restaurant, bended-knee idea. Sound like you? Then get inspired by some of the most creative proposal ideas we've ever seen. If you find something you like, steal it and then modify it to make your proposal something totally unforgettable.

From Nantucket all the way to Cayo Espanto, we've rounded up some of the prettiest beaches to travel to for your honeymoon.

Researchers studied the age-old stereotype that women really are more talkative than men.

'There is a science behind attraction,' SingldOut says.

One minute you're happy and in love, the next he's delivering the "It's not you, it's me" speech. Why? We have the scoop on the real reasons most couples split up.

Want to keep your wedding budget in check? Start by checking out this list of the 10 things that could end up costing you a lot more than you anticipated.