Majority of men willing to look past an affair
Only 7% of men want a divorce after being cheated on, a recent poll finds.
There's a lot of heartbreak out there.
For many people, the pain of infidelity can last for years. A recent poll from the website Survive Her Affair found that 91 percent of men say their wife's cheating is the most difficult thing they've ever been though. Only 9 percent of respondents had experienced something worse, such as military duty or a severe hospitalization.
No doubt, cheating hurts.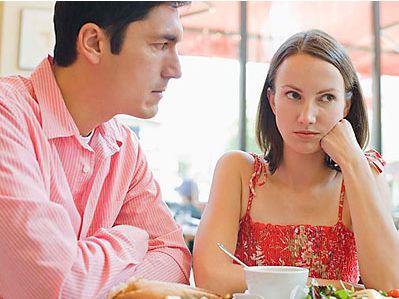 More on MSN Living: Going to a wedding? 10 new wedding etiquette rules
But that same poll also found that men are surprisingly forgiving when it comes to infidelity. Ninety-two percent of betrayed men said they either wanted to save their marriage or they were unsure.
The site polled more than 1,500 men who had been cheated on. Seventy-one percent of them said they still loved their wife. An additional 24 percent weren't sure how they felt after the affair, and only 4 percent of men said they no longer had feelings for their wife.
More on MSN Living: The ultimate dating do's and don'ts

It may not be the most scientific poll, but it's still a significant finding — most men are serious about saving their marriage. In 2012, dating site Ourtime.com conducted a similar survey. It found that, in general, only 42 percent of adults would be willing to work on a relationship after their partner had an affair. But for those in the Survive Her Affair poll, the situation isn't hypothetical; they've actually experienced the pain of having an unfaithful spouse.
Yet only 7.9 percent said they had absolutely no desire to save their marriage.
"The fact that men are willing to 'work through' infidelity in their marriage – despite the soul-crushing pain of the emotional trauma – is testament to the desperation many men feel," said Kevin Jackson, a relationship expert who conducted the survey. 
His advice?
"We as a society must overcome our taboo on discussing the prevalence of affairs if we are to address this problem directly – and save ourselves from this most basic and archetypal of human pains."
What do you think? Have you been cheated on? If so, did you work past it or were you ready to end the relationship?
More from The Heart Beat:
love: friendships, dating, sex & marriage
Brad Pitt and Angelina Jolie finally took the plunge, but marriage isn't always a good choice for everyone.

Learn how these surprising tactics can really improve your relationship.

Use these tips to up your chances of finding love.

Find out how paired-off ladies might feel lacking—and how you can make your relationship satisfying.

These signals are seriously subtle, but they can give you real insight into what's going through your husband's mind.

Check which changes are necessary to stay happy together.

We know some of this may sound obvious, but these simple statements can make both of you happier.

Making your relationship more secure, connected, and intimate doesn't have to feel overwhelming. Try these expert tips and reap the rewards now—and in the long run.

For those times when nothing big and horrible happened--but nothing is feeling right either.

What's more fun than animals in weddings? We've rounded up eight of the cutest.

Your puppy is all over your Instagram, Facebook and fridge, so there's no reason not to include him in your engagement pictures too. The best engagement photos give viewers a peek into your life. If you're a dog owner, take this opportunity to show off your pooch, like these 22 couples did! And we can't thank them enough.

Our married blogger gets real about checking out other guys when you're taken.