Majority of men willing to look past an affair
Only 7% of men want a divorce after being cheated on, a recent poll finds.
There's a lot of heartbreak out there.
For many people, the pain of infidelity can last for years. A recent poll from the website Survive Her Affair found that 91 percent of men say their wife's cheating is the most difficult thing they've ever been though. Only 9 percent of respondents had experienced something worse, such as military duty or a severe hospitalization.
No doubt, cheating hurts.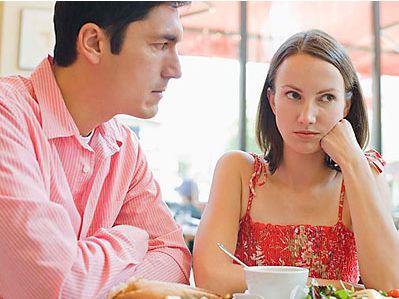 More on MSN Living: Going to a wedding? 10 new wedding etiquette rules
But that same poll also found that men are surprisingly forgiving when it comes to infidelity. Ninety-two percent of betrayed men said they either wanted to save their marriage or they were unsure.
The site polled more than 1,500 men who had been cheated on. Seventy-one percent of them said they still loved their wife. An additional 24 percent weren't sure how they felt after the affair, and only 4 percent of men said they no longer had feelings for their wife.
More on MSN Living: The ultimate dating do's and don'ts

It may not be the most scientific poll, but it's still a significant finding — most men are serious about saving their marriage. In 2012, dating site Ourtime.com conducted a similar survey. It found that, in general, only 42 percent of adults would be willing to work on a relationship after their partner had an affair. But for those in the Survive Her Affair poll, the situation isn't hypothetical; they've actually experienced the pain of having an unfaithful spouse.
Yet only 7.9 percent said they had absolutely no desire to save their marriage.
"The fact that men are willing to 'work through' infidelity in their marriage – despite the soul-crushing pain of the emotional trauma – is testament to the desperation many men feel," said Kevin Jackson, a relationship expert who conducted the survey. 
His advice?
"We as a society must overcome our taboo on discussing the prevalence of affairs if we are to address this problem directly – and save ourselves from this most basic and archetypal of human pains."
What do you think? Have you been cheated on? If so, did you work past it or were you ready to end the relationship?
More from The Heart Beat:
love: friendships, dating, sex & marriage
After your return from your honeymoon, your marriage officially starts and with that come some changes. It's not to say that the honeymoon phase is over, but you'll have to get some things situated in order to have your marriage start off on the right foot. We tapped the expert advice of wedding planner and reality TV star David Tutera and love and career coach Charreah Jackson to dish on six things you must do to have a successful first month of marriage — from wedding-related logistics to wrap up to relationship rules to set.

Owner of Weddings in Vieques, a destination-wedding planning company off the coast of Puerto Rico, Sandy Malone has helped countless couples plan their big day since 2007. Here, the veteran planner is sharing some expert advice for free: She's sharing the top eight things you have to do right after you get engaged.

Is the idea of a big bridal bash just not your thing? Or perhaps you and your fiancé are just the super spontaneous type, so why not make your next beach vacation your nuptials as well? If you're thinking of eloping but have questions on the mind, we're here to help. We tapped elopement and wedding planner Lindsey Nickel, founder of Events, Etc., for her top dos and don'ts for getting hitched on the sly.

Easy everyday ways to keep the love alive.

Expert tips on moving past those oh-so-familiar arguments.

Sometimes you have to do things you don't want to do, like hang out with his lame friends. You're not always in the mood to nurse a beer silently while he and his boys argue about who's going to die next on "Game of Thrones" — but tomorrow he's sitting through a seven-girl brunch. So.

Why holding on to your partner's mistakes will end up hurting you.

A little extra effort, will power and research can help your marriage bloom well into old age.

These are the conversations all betrothed couples should take the time to have before they get hitched.

Brace yourself, this is uncomfortable.

There's nothing wrong with grabbing Italian food and alternating between watching action films and romantic comedies, but shaking up your going-out routine with an extreme date night can be the ultimate turn on and the best way to keep your relationship exciting.

This just in: Guys over 5'10" are twice as likely to stray.