Majority of men willing to look past an affair
Only 7% of men want a divorce after being cheated on, a recent poll finds.
There's a lot of heartbreak out there.
For many people, the pain of infidelity can last for years. A recent poll from the website Survive Her Affair found that 91 percent of men say their wife's cheating is the most difficult thing they've ever been though. Only 9 percent of respondents had experienced something worse, such as military duty or a severe hospitalization.
No doubt, cheating hurts.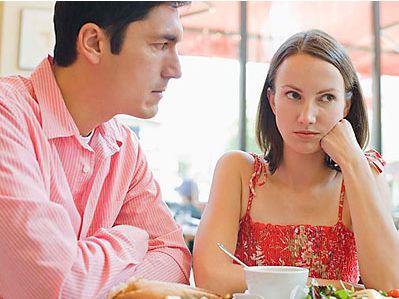 More on MSN Living: Going to a wedding? 10 new wedding etiquette rules
But that same poll also found that men are surprisingly forgiving when it comes to infidelity. Ninety-two percent of betrayed men said they either wanted to save their marriage or they were unsure.
The site polled more than 1,500 men who had been cheated on. Seventy-one percent of them said they still loved their wife. An additional 24 percent weren't sure how they felt after the affair, and only 4 percent of men said they no longer had feelings for their wife.
More on MSN Living: The ultimate dating do's and don'ts

It may not be the most scientific poll, but it's still a significant finding — most men are serious about saving their marriage. In 2012, dating site Ourtime.com conducted a similar survey. It found that, in general, only 42 percent of adults would be willing to work on a relationship after their partner had an affair. But for those in the Survive Her Affair poll, the situation isn't hypothetical; they've actually experienced the pain of having an unfaithful spouse.
Yet only 7.9 percent said they had absolutely no desire to save their marriage.
"The fact that men are willing to 'work through' infidelity in their marriage – despite the soul-crushing pain of the emotional trauma – is testament to the desperation many men feel," said Kevin Jackson, a relationship expert who conducted the survey. 
His advice?
"We as a society must overcome our taboo on discussing the prevalence of affairs if we are to address this problem directly – and save ourselves from this most basic and archetypal of human pains."
What do you think? Have you been cheated on? If so, did you work past it or were you ready to end the relationship?
More from The Heart Beat:
love: friendships, dating, sex & marriage
Or how to tell if you've reached THAT point in your bond.

Dating doesn't have to be a daunting task, promise. Here's how to make it fun for you and him.

This just in: A new study shows girls are warriors in the womb.

You can make a pros and cons list...but ultimately you know what works best for you.

Maggie Reyes is a life coach, writer, and the founder of ModernMarried.com. She helps newlyweds re-think what married life can be. Here, she's revealing tricks every newlywed couple needs to know.

Government-supported Vietnamese classes teach women Korean language, customs.

Whether you're into creative artists or uber-preppy bankers, there's something to be said for trying something new.

Sometimes two characters on a TV show or movie can portray being a happy couple effortlessly, or can have lots of fun playing former spouses — especially if they're married to each other in real life! Keep scrolling for six celebrity costars you probably didn't know tied the knot, even after the bloodiest and craziest story lines.

Some couples want nothing more than a laid-back, by-the-book proposal. Then there are the other couples, where the proposal not only needs to be personalized, it also has to be unique and entirely different than the typical restaurant, bended-knee idea. Sound like you? Then get inspired by some of the most creative proposal ideas we've ever seen. If you find something you like, steal it and then modify it to make your proposal something totally unforgettable.

From Nantucket all the way to Cayo Espanto, we've rounded up some of the prettiest beaches to travel to for your honeymoon.

Researchers studied the age-old stereotype that women really are more talkative than men.

'There is a science behind attraction,' SingldOut says.