Majority of men willing to look past an affair
Only 7% of men want a divorce after being cheated on, a recent poll finds.
There's a lot of heartbreak out there.
For many people, the pain of infidelity can last for years. A recent poll from the website Survive Her Affair found that 91 percent of men say their wife's cheating is the most difficult thing they've ever been though. Only 9 percent of respondents had experienced something worse, such as military duty or a severe hospitalization.
No doubt, cheating hurts.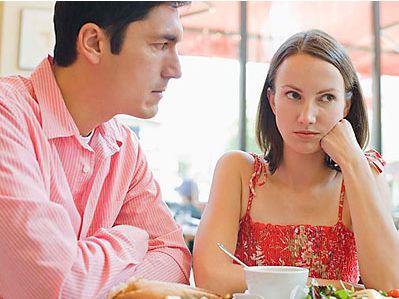 More on MSN Living: Going to a wedding? 10 new wedding etiquette rules
But that same poll also found that men are surprisingly forgiving when it comes to infidelity. Ninety-two percent of betrayed men said they either wanted to save their marriage or they were unsure.
The site polled more than 1,500 men who had been cheated on. Seventy-one percent of them said they still loved their wife. An additional 24 percent weren't sure how they felt after the affair, and only 4 percent of men said they no longer had feelings for their wife.
More on MSN Living: The ultimate dating do's and don'ts

It may not be the most scientific poll, but it's still a significant finding — most men are serious about saving their marriage. In 2012, dating site Ourtime.com conducted a similar survey. It found that, in general, only 42 percent of adults would be willing to work on a relationship after their partner had an affair. But for those in the Survive Her Affair poll, the situation isn't hypothetical; they've actually experienced the pain of having an unfaithful spouse.
Yet only 7.9 percent said they had absolutely no desire to save their marriage.
"The fact that men are willing to 'work through' infidelity in their marriage – despite the soul-crushing pain of the emotional trauma – is testament to the desperation many men feel," said Kevin Jackson, a relationship expert who conducted the survey. 
His advice?
"We as a society must overcome our taboo on discussing the prevalence of affairs if we are to address this problem directly – and save ourselves from this most basic and archetypal of human pains."
What do you think? Have you been cheated on? If so, did you work past it or were you ready to end the relationship?
More from The Heart Beat:
love: friendships, dating, sex & marriage
A new study says we're more open to consensual non-monogamy now than ever before — but does it work?

5 steps to being happy together in the long run.

There has been an exponential increase in the number of people who are questioning their marriage.

We're willing to bet that if you're not already grappling with these wedding-related snags, you will be soon.

Pull out the tissues for these personalized wedding vows.

Forgotten what love is all about? Read this note, and remember.

And a few that aren't so shocking.

If you find yourself doing any of these things, consider changing your behavior or counseling.

From pineapple sculptures made out of sunflowers to bold graphic printed tablecloths, ten trendsetters in the wedding industry shared 100 days' worth of inspiring new wedding details. See The Knot editors' top picks for the coolest and most awe-worthy ideas from the wedding experts.

Those Facebook friends who seem to have perfect lives with flawless mates whom they adore at all times? Even they face tough times like these.

How to flag her little fibs. By Laura Tedesco

A new study on attraction may help explain why fashions change.