Majority of men willing to look past an affair
Only 7% of men want a divorce after being cheated on, a recent poll finds.
There's a lot of heartbreak out there.
For many people, the pain of infidelity can last for years. A recent poll from the website Survive Her Affair found that 91 percent of men say their wife's cheating is the most difficult thing they've ever been though. Only 9 percent of respondents had experienced something worse, such as military duty or a severe hospitalization.
No doubt, cheating hurts.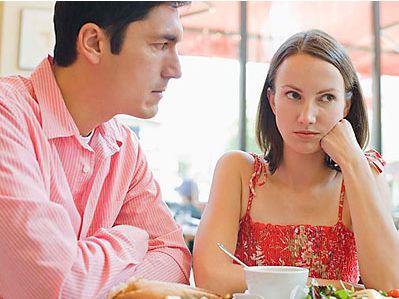 More on MSN Living: Going to a wedding? 10 new wedding etiquette rules
But that same poll also found that men are surprisingly forgiving when it comes to infidelity. Ninety-two percent of betrayed men said they either wanted to save their marriage or they were unsure.
The site polled more than 1,500 men who had been cheated on. Seventy-one percent of them said they still loved their wife. An additional 24 percent weren't sure how they felt after the affair, and only 4 percent of men said they no longer had feelings for their wife.
More on MSN Living: The ultimate dating do's and don'ts

It may not be the most scientific poll, but it's still a significant finding — most men are serious about saving their marriage. In 2012, dating site Ourtime.com conducted a similar survey. It found that, in general, only 42 percent of adults would be willing to work on a relationship after their partner had an affair. But for those in the Survive Her Affair poll, the situation isn't hypothetical; they've actually experienced the pain of having an unfaithful spouse.
Yet only 7.9 percent said they had absolutely no desire to save their marriage.
"The fact that men are willing to 'work through' infidelity in their marriage – despite the soul-crushing pain of the emotional trauma – is testament to the desperation many men feel," said Kevin Jackson, a relationship expert who conducted the survey. 
His advice?
"We as a society must overcome our taboo on discussing the prevalence of affairs if we are to address this problem directly – and save ourselves from this most basic and archetypal of human pains."
What do you think? Have you been cheated on? If so, did you work past it or were you ready to end the relationship?
More from The Heart Beat:
love: friendships, dating, sex & marriage
This winter, it's all about mixing unexpected seasonal elements with elegant neutral details and a hint of sparkle and sequins. Take a look.

Here's why dudes without hair make the best boyfriends.

What do you wish you appreciated more when you were flying solo?

"If you're so busy tweeting and Instagraming, you're not paying attention," New York wedding planner Marcy Blum said. "It's almost a cosmic faux pas. People want your energy with them and focused on what they're doing."

The wedding favor, that little thank-you-for-coming gift, has risen to new heights with the bride and groom giving guests a wide range of favors that are meaningful to them.

Generations ago, planning a wedding was 100 percent the bride's job, but in today's age of gender equity, it's a mere 99 percent.

For all the self-help books and advice columns out there (um, keeping reading my advice anyway, please!), there's one tool we all already have in our arsenal for picking a partner that will keep us happy: our gut instincts.

According to a new study from the University of Texas and the University of California, Los Angeles, both men and women have regrets when it comes to sex, but the genders vary greatly when it comes to what they regret specifically.

Spending time alone with your guy is easy, but going public with your plus-one is another thing entirely. Whether it's your crazy relatives at Thanksgiving dinner or awkward convos with your boss at the holiday party, possible pitfalls are everywhere. Keep reading for tips on how to make his grand entrance into your social life a good thing.

Match.com survey reveals the day you're least likely to get spruced up for a date.

Drinking and relationships seem to go hand in hand in a lot of ways. But only in moderation!

Many men will tell you that they have no clue what their wives are thinking.