Does porn make you cheat?
Researchers say don't let your habit get out of hand.
Watching porn may increase your urge to fool around, according to a new study in "Social, Psychological and Personality Science."
Researchers found that the more a guy looked at smut, the more likely he was to stray from his partner. That fits in line with previous research that shows men who cheat are more than three times as likely to watch porn regularly.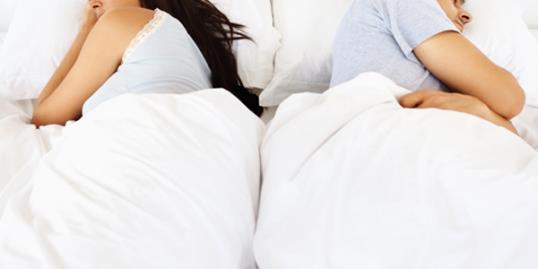 What's the kink link? Porn offers men access to no-strings-attached sex, often with multiple highly attractive partners, said study co-author A. Marlea Gwinn, of the University of Central Florida. And even though you recognize it's all make-believe, those erotic images reinforce the idea that there are many willing and attractive alternatives to your current squeeze, Gwinn said.
More from Men's Health: 3 myths about women you shouldn't believe
Dirty images also focus your mind on reproduction, and your instinct to reproduce values multiple sex partners over a loving, steady relationship, Gwinn adds.
Now, the science on porn is controversial and ever-evolving. (Check out our 2012 report, "Is Porn Harmful?" for the breakdown.)
But if you feel as though you're spending more time on PornHub than usual, it's time to cut back, said Rob Weiss, a certified sex addiction therapist and the director of sex and intimacy disorder services for Elements Behavioral Health.
More from Men's Health: What every woman wants
First, set a goal. Try to go two weeks without porn, Weiss recommends. Before you start, write down three reasons why you want to scale back, and tape these where you'll see them often — like the back of your phone or by your computer.
Bing: Great date-night ideas
After the two weeks are up, set specific targets for your habit, whether that's once a week or once a month, Weiss says. If you find yourself struggling to stay with it, he recommends computer tracking software from companies like Spytech ($70, spytech-web.com), which can block certain sites or even notify one of your buddies if you break down.
More from Men's Health:
Pick up The Men's Health 'Big Book of Sex'
39 things women wish you knew
5 moves every man must try
Photo: Does porn make you more likely to cheat? / Nicolas Hansen/Getty Images
love: friendships, dating, sex & marriage
The key to wedded bliss isn't over-the-top romance, but these surprisingly simple practices you can do to stay - or fall back - in love with your partner. Read on for expert tips on how to have a happy marriage.

I was just discussing last night how annoying posed professional portraits have become.

Do not get him a dopp kit, a money clip, a tie (seriously?), cufflinks or a bunch of candy that you will eat after he opens. Get him this stuff instead. He'll be surprised—but more importantly, he'll be happy. These gifts are good.

It might be time to let go of our general assumption that long-distance relationships are pure torture.

Researchers in a recent study conclude that men are better at focusing on one task, while women are more attuned to multi-task.

Experts say a meaningful gift is an extension of a healthy relationship (no pressure, though!).

It's normal to want to be accepted by your in-laws. But feeling that you need to be accepted can bring complications, causing you to be uncomfortable and unnatural around them.

One New York couple breaks down the highs and lows of their year together and even asks friends and family to weigh in.

Okay, prepare the tissues. We've rounded up the top ten viral love stories of the year. These stories are the ones that tugged at our heartstrings and went wild on the internet. And for good reason! These stories set the internet on fire and nearly crashed our computers, all because they revolve around the most important emotion in the world: love.

Man's best friend might have just become his mortal enemy due to stealing his woman.

Can a long-term union be happy without sex? One 34-year-old mom says yes. She anonymously shares all the not-so-dirty details of why not getting busy led to her wedded bliss.

Gluten-free? Mac lover? Pixie? There's a dating site for you.