A virtual reality sex game is on the way
Has technology caught up with libido?
Ready or not, virtual reality sex is on its way in 2013. Sinful Robot is a new, California-based company that's close to unveiling "the world's most immersive virtual reality erotic encounters."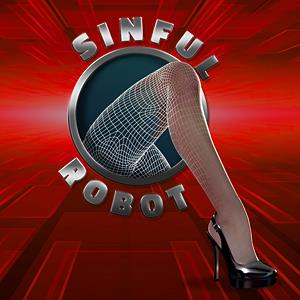 The Heart Beat talked to Jeroen Van den Bosch, the man behind the technology. His company will produce a game that pairs with a virtual reality headset, the Oculus Rift, to bring lonely, libido-driven or just plain curious users a personal, interactive experience. But in this game, it's not so much about the competition.
"The encounters are not about scoring points or completing levels," Van den Bosch told us. "We are putting you in a VR sexual world, where you can live out your fantasies."
More on MSN Living: 12 things we learned about love in 2012
Van den Bosch says he first got the idea for a virtual reality sex game when he saw the movie The Lawnmower Man back in 1992.
"The movie had a very bad sex scene involving two people transforming into an alien butterfly and flying into space. It was ridiculous, but it made me think about all the possibilities around VR sexual encounters."
More on MSN Living: 12 things that change about sex when you get married
While the idea may have crossed the minds of many, Van den Bosch is making the possibility a reality. He's now recruiting programmers and animators to help complete the development process.
The Oculus Rift virtual reality headset was demonstrated at the Electronic Entertainment Expo earlier this year. At the time, founder John Carmack announced:
"What I've got now, is, I honestly think the best VR demo probably the world has ever seen."
Meanwhile, Sinful Robot is expecting a release in the near future.  Van den Bosch told The Heart Beat:
"The first episode will be released in the third quarter of 2013 for free or a nominal fee to cover distribution cost."
What do you think of a virtual reality sex game? Are you curious or just plain creeped out?
Image: Courtesy of Sinful Robot
More from The Heart Beat:
Robot prostitutes: the future of sex tourism
Kissing robot lets long distance lovers virtually make out
Study: men's porn habits hurt women's self-esteem
love: friendships, dating, sex & marriage
It's wedding season! Let's take a look back at when these stunning celebs put on gorgeous gowns and held beautiful bouquets in support of their friends' and family members' big days.

A new study says we're more open to consensual non-monogamy now than ever before — but does it work?

5 steps to being happy together in the long run.

There has been an exponential increase in the number of people who are questioning their marriage.

We're willing to bet that if you're not already grappling with these wedding-related snags, you will be soon.

Pull out the tissues for these personalized wedding vows.

Forgotten what love is all about? Read this note, and remember.

And a few that aren't so shocking.

If you find yourself doing any of these things, consider changing your behavior or counseling.

From pineapple sculptures made out of sunflowers to bold graphic printed tablecloths, ten trendsetters in the wedding industry shared 100 days' worth of inspiring new wedding details. See The Knot editors' top picks for the coolest and most awe-worthy ideas from the wedding experts.

Those Facebook friends who seem to have perfect lives with flawless mates whom they adore at all times? Even they face tough times like these.

How to flag her little fibs. By Laura Tedesco