A virtual reality sex game is on the way
Has technology caught up with libido?
Ready or not, virtual reality sex is on its way in 2013. Sinful Robot is a new, California-based company that's close to unveiling "the world's most immersive virtual reality erotic encounters."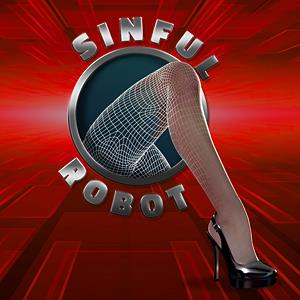 The Heart Beat talked to Jeroen Van den Bosch, the man behind the technology. His company will produce a game that pairs with a virtual reality headset, the Oculus Rift, to bring lonely, libido-driven or just plain curious users a personal, interactive experience. But in this game, it's not so much about the competition.
"The encounters are not about scoring points or completing levels," Van den Bosch told us. "We are putting you in a VR sexual world, where you can live out your fantasies."
More on MSN Living: 12 things we learned about love in 2012
Van den Bosch says he first got the idea for a virtual reality sex game when he saw the movie The Lawnmower Man back in 1992.
"The movie had a very bad sex scene involving two people transforming into an alien butterfly and flying into space. It was ridiculous, but it made me think about all the possibilities around VR sexual encounters."
More on MSN Living: 12 things that change about sex when you get married
While the idea may have crossed the minds of many, Van den Bosch is making the possibility a reality. He's now recruiting programmers and animators to help complete the development process.
The Oculus Rift virtual reality headset was demonstrated at the Electronic Entertainment Expo earlier this year. At the time, founder John Carmack announced:
"What I've got now, is, I honestly think the best VR demo probably the world has ever seen."
Meanwhile, Sinful Robot is expecting a release in the near future.  Van den Bosch told The Heart Beat:
"The first episode will be released in the third quarter of 2013 for free or a nominal fee to cover distribution cost."
What do you think of a virtual reality sex game? Are you curious or just plain creeped out?
Image: Courtesy of Sinful Robot
More from The Heart Beat:
Robot prostitutes: the future of sex tourism
Kissing robot lets long distance lovers virtually make out
Study: men's porn habits hurt women's self-esteem
love: friendships, dating, sex & marriage
The outlandish things we do for love have no limits; just ask these guys. Who's hugged the longest? Kissed the longest? Been on the most expensive date? Take a look below as we count down the world's most loving record-breakers.

If you just got engaged, congrats! This is seriously exciting news that deserves lots of congratulatory hugs, "oohing" and "ahhing" over the ring and plenty of bubbly. To make sure you get the right response from friends, family and coworkers, avoid announcing your engagement like this…

Ladies, give yourself the best gift of all this season: The NYC Taxi Driver 2014 Calendar. By Michelle Toglia

Pheromones may be the key to finding your perfect match.

Her partner? Wine? Downtime? Find out where it all ranks.

This time of year, we dust off our holiday traditions of special songs, stories, events and food to make our season bright. Here's a look into the traditional, unique and quirky holiday traditions of some famous couples.

Look, I looooove engagement season for obvious reasons, but even I can admit I'm like, "Really, AGAIN?" when yet ANOTHER engagement ring pops up in my news feed. Seriously, there were two this weekend. (Congrats, Gemma and Danny!)

We asked real men and women (and a few first-base experts, too) to give us the cardinal rules of kissing, tell us what makes someone a good kisser and more. So whether you're leaning in for kiss No. 1 or 1,000, read on.by Devin Tomb

Not quite sure which diamond shape suits your personality? We're here to help.

Dating can lead to all kinds of tricky situations. To help you navigate even the most awkward moments, we've compiled our 50 best dating tips—some new, some old—given to us by experts, moms, women like you, and even Justin Timberlake.

Customers as Madison's new Snuggle House can snuggle with professional cuddlers for $60 an hour.

Can you believe it was only about 15 years ago that engagement ring shopping meant a time-consuming slog from jewelry boutique to jewelry boutique? Thank goodness for the internet; nowadays, it's easy to do all that legwork online.