A virtual reality sex game is on the way
Has technology caught up with libido?
Ready or not, virtual reality sex is on its way in 2013. Sinful Robot is a new, California-based company that's close to unveiling "the world's most immersive virtual reality erotic encounters."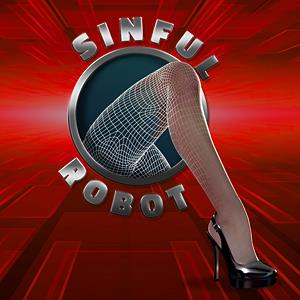 The Heart Beat talked to Jeroen Van den Bosch, the man behind the technology. His company will produce a game that pairs with a virtual reality headset, the Oculus Rift, to bring lonely, libido-driven or just plain curious users a personal, interactive experience. But in this game, it's not so much about the competition.
"The encounters are not about scoring points or completing levels," Van den Bosch told us. "We are putting you in a VR sexual world, where you can live out your fantasies."
More on MSN Living: 12 things we learned about love in 2012
Van den Bosch says he first got the idea for a virtual reality sex game when he saw the movie The Lawnmower Man back in 1992.
"The movie had a very bad sex scene involving two people transforming into an alien butterfly and flying into space. It was ridiculous, but it made me think about all the possibilities around VR sexual encounters."
More on MSN Living: 12 things that change about sex when you get married
While the idea may have crossed the minds of many, Van den Bosch is making the possibility a reality. He's now recruiting programmers and animators to help complete the development process.
The Oculus Rift virtual reality headset was demonstrated at the Electronic Entertainment Expo earlier this year. At the time, founder John Carmack announced:
"What I've got now, is, I honestly think the best VR demo probably the world has ever seen."
Meanwhile, Sinful Robot is expecting a release in the near future.  Van den Bosch told The Heart Beat:
"The first episode will be released in the third quarter of 2013 for free or a nominal fee to cover distribution cost."
What do you think of a virtual reality sex game? Are you curious or just plain creeped out?
Image: Courtesy of Sinful Robot
More from The Heart Beat:
Robot prostitutes: the future of sex tourism
Kissing robot lets long distance lovers virtually make out
Study: men's porn habits hurt women's self-esteem
love: friendships, dating, sex & marriage
This just in: A new study shows girls are warriors in the womb.

You can make a pros and cons list...but ultimately you know what works best for you.

Maggie Reyes is a life coach, writer, and the founder of ModernMarried.com. She helps newlyweds re-think what married life can be. Here, she's revealing tricks every newlywed couple needs to know.

Government-supported Vietnamese classes teach women Korean language, customs.

Whether you're into creative artists or uber-preppy bankers, there's something to be said for trying something new.

Sometimes two characters on a TV show or movie can portray being a happy couple effortlessly, or can have lots of fun playing former spouses — especially if they're married to each other in real life! Keep scrolling for six celebrity costars you probably didn't know tied the knot, even after the bloodiest and craziest story lines.

Some couples want nothing more than a laid-back, by-the-book proposal. Then there are the other couples, where the proposal not only needs to be personalized, it also has to be unique and entirely different than the typical restaurant, bended-knee idea. Sound like you? Then get inspired by some of the most creative proposal ideas we've ever seen. If you find something you like, steal it and then modify it to make your proposal something totally unforgettable.

From Nantucket all the way to Cayo Espanto, we've rounded up some of the prettiest beaches to travel to for your honeymoon.

Researchers studied the age-old stereotype that women really are more talkative than men.

'There is a science behind attraction,' SingldOut says.

One minute you're happy and in love, the next he's delivering the "It's not you, it's me" speech. Why? We have the scoop on the real reasons most couples split up.

Want to keep your wedding budget in check? Start by checking out this list of the 10 things that could end up costing you a lot more than you anticipated.