A virtual reality sex game is on the way
Has technology caught up with libido?
Ready or not, virtual reality sex is on its way in 2013. Sinful Robot is a new, California-based company that's close to unveiling "the world's most immersive virtual reality erotic encounters."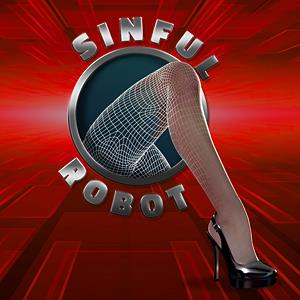 The Heart Beat talked to Jeroen Van den Bosch, the man behind the technology. His company will produce a game that pairs with a virtual reality headset, the Oculus Rift, to bring lonely, libido-driven or just plain curious users a personal, interactive experience. But in this game, it's not so much about the competition.
"The encounters are not about scoring points or completing levels," Van den Bosch told us. "We are putting you in a VR sexual world, where you can live out your fantasies."
More on MSN Living: 12 things we learned about love in 2012
Van den Bosch says he first got the idea for a virtual reality sex game when he saw the movie The Lawnmower Man back in 1992.
"The movie had a very bad sex scene involving two people transforming into an alien butterfly and flying into space. It was ridiculous, but it made me think about all the possibilities around VR sexual encounters."
More on MSN Living: 12 things that change about sex when you get married
While the idea may have crossed the minds of many, Van den Bosch is making the possibility a reality. He's now recruiting programmers and animators to help complete the development process.
The Oculus Rift virtual reality headset was demonstrated at the Electronic Entertainment Expo earlier this year. At the time, founder John Carmack announced:
"What I've got now, is, I honestly think the best VR demo probably the world has ever seen."
Meanwhile, Sinful Robot is expecting a release in the near future.  Van den Bosch told The Heart Beat:
"The first episode will be released in the third quarter of 2013 for free or a nominal fee to cover distribution cost."
What do you think of a virtual reality sex game? Are you curious or just plain creeped out?
Image: Courtesy of Sinful Robot
More from The Heart Beat:
Robot prostitutes: the future of sex tourism
Kissing robot lets long distance lovers virtually make out
Study: men's porn habits hurt women's self-esteem
love: friendships, dating, sex & marriage
We know some of this may sound obvious, but these simple statements can make both of you happier.

Making your relationship more secure, connected, and intimate doesn't have to feel overwhelming. Try these expert tips and reap the rewards now—and in the long run.

For those times when nothing big and horrible happened--but nothing is feeling right either.

What's more fun than animals in weddings? We've rounded up eight of the cutest.

Your puppy is all over your Instagram, Facebook and fridge, so there's no reason not to include him in your engagement pictures too. The best engagement photos give viewers a peek into your life. If you're a dog owner, take this opportunity to show off your pooch, like these 22 couples did! And we can't thank them enough.

Our married blogger gets real about checking out other guys when you're taken.

He's confident, distinguished and anywhere from 4 to 20 years older than you. Age is just a number, but there's something about older men that we love. Here are eight reasons why being in a relationship with an older man is tops.

While a younger man may have less life experience, that doesn't mean he's not emotionally mature. Here are the eight reasons why being in a relationship with a younger man is tops.

While we do love crazy, funny and over-the-top engagements, sometimes there's just nothing like a proposal with a heartfelt story behind it (warning: you might need some tissues). We've rounded up some of the most romantic wedding proposals from couples across the country, so keep scrolling for seven of our favorites:

As much as you'd like to think your guests will love every single aspect of your wedding, the truth is you really can't please everyone. However, you can try to avoid ticking them off. Here's how.

You'd think brides and grooms who celebrate their nuptials with 50 guests have an equal shot at wedded bliss as those who invite 500, but apparently not.

Because some things are just better with a buddy (whom you happen to be dating).