Working women more likely to be divorced than men
Bringing home the bacon may come at a price.
Does a career come with a greater risk of divorce? It sure does—if you're a woman.
According to the latest statistics from the American Community Survey (ACS), working women are more likely to be divorced than working men.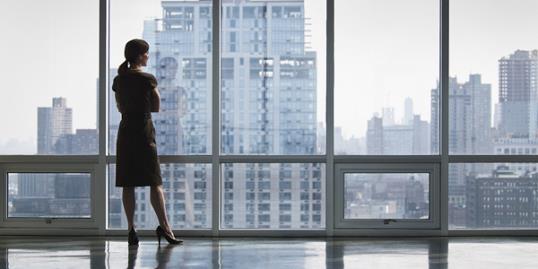 The U.S. Census Bureau recently released the results of its 2011 survey, and 14.1 percent of women in the labor force are reportedly divorced, compared with only 9.5 percent of working men.
More on MSN Living: 10 foolproof ways to get in the mood
The difference in percentage is especially noteworthy considering there are significantly fewer women than men in the labor force.
Sorry ladies, but these stats also seem to support a disheartening study, which found that women who work full-time increase their risk of divorce by a staggering 29 percent.
More on MSN Living: The real reasons men shut down
In 2005, research published in the European Sociological Review found that full-time working wives are three times more likely to get divorced than women who stay at home. According to the research:
"Women who work full-time have a higher risk of divorce. Compared to non-working women, those with a full-time job have a 29 percent greater risk of divorce. Women who work more hours are found to have a higher divorce risk."
The ACS also revealed that citizens native to the U.S. are more likely to be divorced than foreign-born citizens: 11.6 percent of U.S. natives are divorced, compared with 7.7 percent of foreign-born respondents.
As for race, the group with the highest percentage of divorce was American Indian and Alaska Native. Meanwhile, Asians had the lowest rate of divorce.
Of the people who divorced within the past year of taking the survey, the median age was 43 for men and 41 for women. Overall, 11 percent of adults in the U.S. are divorced, an increase from 10.5 percent in 2007.
Bing: Tips to keep your marriage strong.
Photo: Ryan McVay/Getty Images
More Sex & Love on MSN Living:
How to pick a wedding band that works with your engagement ring
Wedding welcome basket shopping list
7 stories of lost wedding rings with happy endings 
Most common holiday arguments—and how to avoid them

Um, i'm thinking the math or the headline is askew:
"working women more likely to be divorced than...men....".
I would imagine that there are about as many divorced women as there are divorced men...after all, didn't they divorce each other?....
Or, are they saying that the number of divorced women exceeds the TOTAL number of men?

Yes it is true!  Ya know why?  Women VOTE, are better educated, make their OWN money and don't have to put up with the nonsense their "husbands" dish out!  These women typically do most of the cleaning, cooking and child rearing.  Plus these men feel free to hit, criticize and "do their own thing" while behaving like children.  NO THANKS.  I KNOW that one in a thousand are great husbands, but seriously, those are pathetic odds.
Are you sure you want to delete this comment?
love: friendships, dating, sex & marriage
Brad Pitt and Angelina Jolie finally took the plunge, but marriage isn't always a good choice for everyone.

Learn how these surprising tactics can really improve your relationship.

Use these tips to up your chances of finding love.

Find out how paired-off ladies might feel lacking—and how you can make your relationship satisfying.

These signals are seriously subtle, but they can give you real insight into what's going through your husband's mind.

Check which changes are necessary to stay happy together.

We know some of this may sound obvious, but these simple statements can make both of you happier.

Making your relationship more secure, connected, and intimate doesn't have to feel overwhelming. Try these expert tips and reap the rewards now—and in the long run.

For those times when nothing big and horrible happened--but nothing is feeling right either.

What's more fun than animals in weddings? We've rounded up eight of the cutest.

Your puppy is all over your Instagram, Facebook and fridge, so there's no reason not to include him in your engagement pictures too. The best engagement photos give viewers a peek into your life. If you're a dog owner, take this opportunity to show off your pooch, like these 22 couples did! And we can't thank them enough.

Our married blogger gets real about checking out other guys when you're taken.