In honor of 'Proposal Day': Engagement by the numbers
Ten surprising facts about putting a ring on it.
If you're planning to pop the question, today's a special day: National Proposal Day. John Michael O'Loughlin invented the unofficial holiday, which falls on March 20, to encourage the act of getting down on one knee. He was inspired after seeing his cousin's boyfriend string her along for years.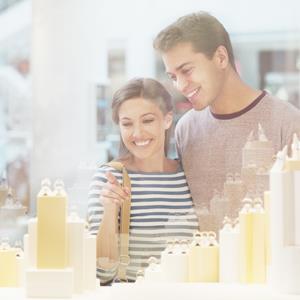 To help ring in Proposal Day (pun totally intended), we've compiled some stats and facts about getting engaged. Have a read, and, if you feel so inspired — put a ring on it.
More on MSN Living: GQ's foolproof guide to online dating
28: Twenty-eight percent of women say "no" if they don't like the ring. C'mon, ladies. It's about the guy, not the gold. At least say "Try again."
26.9: Median age at a woman's first marriage. For men, it's 28.9.
16: The average engagement lasts sixteen months. Which seems like a long time until you start planning the wedding.
$5,431: Average engagement ring cost.
More on MSN Living: Men reveal 7 biggest first date complaints
20: Percentage of engaged couples who break it off before the wedding. Sad, but true.
60: Sixty percent of couples cohabitate before marriage. Studies have also found that living together before marriage is no longer the "divorce predictor" that it used to be.
76: Percentage of guys who believe that, per tradition, a man should get down on one knee when proposing.
83: Eighty-three percent of men would not wear an engagement ring — even if it were called a "man-gagement" ring.
17: Seventeen percent of women think it's tacky to post a photo of one's engagement ring on Facebook. We can only imagine what they think of using it as a profile pic.
6: Six percent of men propose over the phone. We imagine it goes something like this:
"Will u marry me?"
"K"
More from The Heart Beat:
Controversial dating site illegal in some U.S. cities
A school that teaches wives to be mistresses
China's 'fake-marriage market' a growing trend
Photo: Proposal day / Martin Barraud/Getty Images 
Sources:
love: friendships, dating, sex & marriage
Or how to tell if you've reached THAT point in your bond.

Dating doesn't have to be a daunting task, promise. Here's how to make it fun for you and him.

This just in: A new study shows girls are warriors in the womb.

You can make a pros and cons list...but ultimately you know what works best for you.

Maggie Reyes is a life coach, writer, and the founder of ModernMarried.com. She helps newlyweds re-think what married life can be. Here, she's revealing tricks every newlywed couple needs to know.

Government-supported Vietnamese classes teach women Korean language, customs.

Whether you're into creative artists or uber-preppy bankers, there's something to be said for trying something new.

Sometimes two characters on a TV show or movie can portray being a happy couple effortlessly, or can have lots of fun playing former spouses — especially if they're married to each other in real life! Keep scrolling for six celebrity costars you probably didn't know tied the knot, even after the bloodiest and craziest story lines.

Some couples want nothing more than a laid-back, by-the-book proposal. Then there are the other couples, where the proposal not only needs to be personalized, it also has to be unique and entirely different than the typical restaurant, bended-knee idea. Sound like you? Then get inspired by some of the most creative proposal ideas we've ever seen. If you find something you like, steal it and then modify it to make your proposal something totally unforgettable.

From Nantucket all the way to Cayo Espanto, we've rounded up some of the prettiest beaches to travel to for your honeymoon.

Researchers studied the age-old stereotype that women really are more talkative than men.

'There is a science behind attraction,' SingldOut says.