In honor of 'Proposal Day': Engagement by the numbers
Ten surprising facts about putting a ring on it.
If you're planning to pop the question, today's a special day: National Proposal Day. John Michael O'Loughlin invented the unofficial holiday, which falls on March 20, to encourage the act of getting down on one knee. He was inspired after seeing his cousin's boyfriend string her along for years.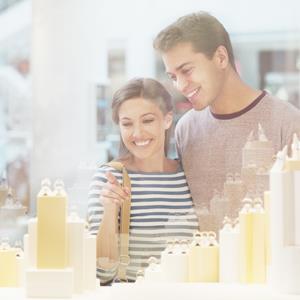 To help ring in Proposal Day (pun totally intended), we've compiled some stats and facts about getting engaged. Have a read, and, if you feel so inspired — put a ring on it.
More on MSN Living: GQ's foolproof guide to online dating
28: Twenty-eight percent of women say "no" if they don't like the ring. C'mon, ladies. It's about the guy, not the gold. At least say "Try again."
26.9: Median age at a woman's first marriage. For men, it's 28.9.
16: The average engagement lasts sixteen months. Which seems like a long time until you start planning the wedding.
$5,431: Average engagement ring cost.
More on MSN Living: Men reveal 7 biggest first date complaints
20: Percentage of engaged couples who break it off before the wedding. Sad, but true.
60: Sixty percent of couples cohabitate before marriage. Studies have also found that living together before marriage is no longer the "divorce predictor" that it used to be.
76: Percentage of guys who believe that, per tradition, a man should get down on one knee when proposing.
83: Eighty-three percent of men would not wear an engagement ring — even if it were called a "man-gagement" ring.
17: Seventeen percent of women think it's tacky to post a photo of one's engagement ring on Facebook. We can only imagine what they think of using it as a profile pic.
6: Six percent of men propose over the phone. We imagine it goes something like this:
"Will u marry me?"
"K"
More from The Heart Beat:
Controversial dating site illegal in some U.S. cities
A school that teaches wives to be mistresses
China's 'fake-marriage market' a growing trend
Photo: Proposal day / Martin Barraud/Getty Images 
Sources:
love: friendships, dating, sex & marriage
It's wedding season! Let's take a look back at when these stunning celebs put on gorgeous gowns and held beautiful bouquets in support of their friends' and family members' big days.

A new study says we're more open to consensual non-monogamy now than ever before — but does it work?

5 steps to being happy together in the long run.

There has been an exponential increase in the number of people who are questioning their marriage.

We're willing to bet that if you're not already grappling with these wedding-related snags, you will be soon.

Pull out the tissues for these personalized wedding vows.

Forgotten what love is all about? Read this note, and remember.

And a few that aren't so shocking.

If you find yourself doing any of these things, consider changing your behavior or counseling.

From pineapple sculptures made out of sunflowers to bold graphic printed tablecloths, ten trendsetters in the wedding industry shared 100 days' worth of inspiring new wedding details. See The Knot editors' top picks for the coolest and most awe-worthy ideas from the wedding experts.

Those Facebook friends who seem to have perfect lives with flawless mates whom they adore at all times? Even they face tough times like these.

How to flag her little fibs. By Laura Tedesco