In honor of 'Proposal Day': Engagement by the numbers
Ten surprising facts about putting a ring on it.
If you're planning to pop the question, today's a special day: National Proposal Day. John Michael O'Loughlin invented the unofficial holiday, which falls on March 20, to encourage the act of getting down on one knee. He was inspired after seeing his cousin's boyfriend string her along for years.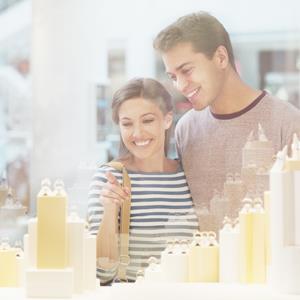 To help ring in Proposal Day (pun totally intended), we've compiled some stats and facts about getting engaged. Have a read, and, if you feel so inspired — put a ring on it.
More on MSN Living: GQ's foolproof guide to online dating
28: Twenty-eight percent of women say "no" if they don't like the ring. C'mon, ladies. It's about the guy, not the gold. At least say "Try again."
26.9: Median age at a woman's first marriage. For men, it's 28.9.
16: The average engagement lasts sixteen months. Which seems like a long time until you start planning the wedding.
$5,431: Average engagement ring cost.
More on MSN Living: Men reveal 7 biggest first date complaints
20: Percentage of engaged couples who break it off before the wedding. Sad, but true.
60: Sixty percent of couples cohabitate before marriage. Studies have also found that living together before marriage is no longer the "divorce predictor" that it used to be.
76: Percentage of guys who believe that, per tradition, a man should get down on one knee when proposing.
83: Eighty-three percent of men would not wear an engagement ring — even if it were called a "man-gagement" ring.
17: Seventeen percent of women think it's tacky to post a photo of one's engagement ring on Facebook. We can only imagine what they think of using it as a profile pic.
6: Six percent of men propose over the phone. We imagine it goes something like this:
"Will u marry me?"
"K"
More from The Heart Beat:
Controversial dating site illegal in some U.S. cities
A school that teaches wives to be mistresses
China's 'fake-marriage market' a growing trend
Photo: Proposal day / Martin Barraud/Getty Images 
Sources:
love: friendships, dating, sex & marriage
Her partner? Wine? Downtime? Find out where it all ranks.

Pheromones *may* be the key to finding your perfect match.

This time of year, we dust off our holiday traditions of special songs, stories, events and food to make our season bright. Here's a look into the traditional, unique and quirky holiday traditions of some famous couples.

Look, I looooove engagement season for obvious reasons, but even I can admit I'm like, "Really, AGAIN?" when yet ANOTHER engagement ring pops up in my news feed. Seriously, there were two this weekend. (Congrats, Gemma and Danny!)

We asked real men and women (and a few first-base experts, too) to give us the cardinal rules of kissing, tell us what makes someone a good kisser and more. So whether you're leaning in for kiss No. 1 or 1,000, read on.by Devin Tomb

Not quite sure which diamond shape suits your personality? We're here to help.

Dating can lead to all kinds of tricky situations. To help you navigate even the most awkward moments, we've compiled our 50 best dating tips—some new, some old—given to us by experts, moms, women like you, and even Justin Timberlake.

Customers as Madison's new Snuggle House can snuggle with professional cuddlers for $60 an hour.

Can you believe it was only about 15 years ago that engagement ring shopping meant a time-consuming slog from jewelry boutique to jewelry boutique? Thank goodness for the internet; nowadays, it's easy to do all that legwork online.

The holiday season, with all its twinkly lights and fireplaces and cold nights perfect for snuggling, is most definitely for lovers—but "The Single Woman" author Mandy Hale is here to remind you that it's also for singles, too.

Studies show that being satisfied with your romantic relationship is one of the best predictors of happiness -- even more important than education, income, or having a high-status job. Resolve to make 2014 your happiest year yet with these bond-strengthening pledges.

This winter, it's all about mixing unexpected seasonal elements with elegant neutral details and a hint of sparkle and sequins. Take a look.