In honor of 'Proposal Day': Engagement by the numbers
Ten surprising facts about putting a ring on it.
If you're planning to pop the question, today's a special day: National Proposal Day. John Michael O'Loughlin invented the unofficial holiday, which falls on March 20, to encourage the act of getting down on one knee. He was inspired after seeing his cousin's boyfriend string her along for years.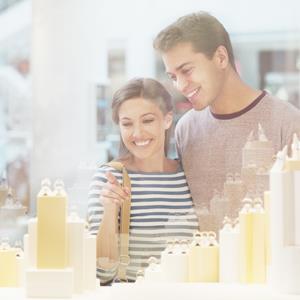 To help ring in Proposal Day (pun totally intended), we've compiled some stats and facts about getting engaged. Have a read, and, if you feel so inspired — put a ring on it.
More on MSN Living: GQ's foolproof guide to online dating
28: Twenty-eight percent of women say "no" if they don't like the ring. C'mon, ladies. It's about the guy, not the gold. At least say "Try again."
26.9: Median age at a woman's first marriage. For men, it's 28.9.
16: The average engagement lasts sixteen months. Which seems like a long time until you start planning the wedding.
$5,431: Average engagement ring cost.
More on MSN Living: Men reveal 7 biggest first date complaints
20: Percentage of engaged couples who break it off before the wedding. Sad, but true.
60: Sixty percent of couples cohabitate before marriage. Studies have also found that living together before marriage is no longer the "divorce predictor" that it used to be.
76: Percentage of guys who believe that, per tradition, a man should get down on one knee when proposing.
83: Eighty-three percent of men would not wear an engagement ring — even if it were called a "man-gagement" ring.
17: Seventeen percent of women think it's tacky to post a photo of one's engagement ring on Facebook. We can only imagine what they think of using it as a profile pic.
6: Six percent of men propose over the phone. We imagine it goes something like this:
"Will u marry me?"
"K"
More from The Heart Beat:
Controversial dating site illegal in some U.S. cities
A school that teaches wives to be mistresses
China's 'fake-marriage market' a growing trend
Photo: Proposal day / Martin Barraud/Getty Images 
Sources:
love: friendships, dating, sex & marriage
Brad Pitt and Angelina Jolie finally took the plunge, but marriage isn't always a good choice for everyone.

Learn how these surprising tactics can really improve your relationship.

Use these tips to up your chances of finding love.

Find out how paired-off ladies might feel lacking—and how you can make your relationship satisfying.

These signals are seriously subtle, but they can give you real insight into what's going through your husband's mind.

Check which changes are necessary to stay happy together.

We know some of this may sound obvious, but these simple statements can make both of you happier.

Making your relationship more secure, connected, and intimate doesn't have to feel overwhelming. Try these expert tips and reap the rewards now—and in the long run.

For those times when nothing big and horrible happened--but nothing is feeling right either.

What's more fun than animals in weddings? We've rounded up eight of the cutest.

Your puppy is all over your Instagram, Facebook and fridge, so there's no reason not to include him in your engagement pictures too. The best engagement photos give viewers a peek into your life. If you're a dog owner, take this opportunity to show off your pooch, like these 22 couples did! And we can't thank them enough.

Our married blogger gets real about checking out other guys when you're taken.