In honor of 'Proposal Day': Engagement by the numbers
Ten surprising facts about putting a ring on it.
If you're planning to pop the question, today's a special day: National Proposal Day. John Michael O'Loughlin invented the unofficial holiday, which falls on March 20, to encourage the act of getting down on one knee. He was inspired after seeing his cousin's boyfriend string her along for years.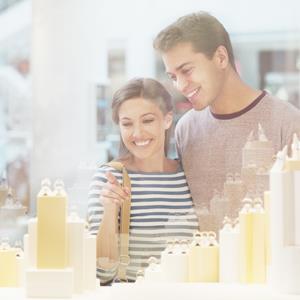 To help ring in Proposal Day (pun totally intended), we've compiled some stats and facts about getting engaged. Have a read, and, if you feel so inspired — put a ring on it.
More on MSN Living: GQ's foolproof guide to online dating
28: Twenty-eight percent of women say "no" if they don't like the ring. C'mon, ladies. It's about the guy, not the gold. At least say "Try again."
26.9: Median age at a woman's first marriage. For men, it's 28.9.
16: The average engagement lasts sixteen months. Which seems like a long time until you start planning the wedding.
$5,431: Average engagement ring cost.
More on MSN Living: Men reveal 7 biggest first date complaints
20: Percentage of engaged couples who break it off before the wedding. Sad, but true.
60: Sixty percent of couples cohabitate before marriage. Studies have also found that living together before marriage is no longer the "divorce predictor" that it used to be.
76: Percentage of guys who believe that, per tradition, a man should get down on one knee when proposing.
83: Eighty-three percent of men would not wear an engagement ring — even if it were called a "man-gagement" ring.
17: Seventeen percent of women think it's tacky to post a photo of one's engagement ring on Facebook. We can only imagine what they think of using it as a profile pic.
6: Six percent of men propose over the phone. We imagine it goes something like this:
"Will u marry me?"
"K"
More from The Heart Beat:
Controversial dating site illegal in some U.S. cities
A school that teaches wives to be mistresses
China's 'fake-marriage market' a growing trend
Photo: Proposal day / Martin Barraud/Getty Images 
Sources:
love: friendship, dating, sex & marriage
We've made picking your palette a breeze! Just find your favorite hue and choose one of the cool combos below.

Get inspired with these twelve ideas for a fantastic, fun summer wedding!

What's worse than getting snubbed while proposing? Having your heart broken in front of countless strangers.

Want your I do's to be totally you? From pre-wedding cocktails to Mad Lib vows, here are 25 ways to make your ceremony as unforgettable as your reception.

Summer love can be sweet. But it tends to be fast, feverish and often fleeting. In a season where emotions run hot, here are some rules to help avoid heartbreak.

We asked brides on TheKnot.com to tell all -- and they did. Here, five of the most likely culprits and advice for how to deal with your drama-causing guests along the way.

This short course in flirting will not only teach you how to flirt better but also how to tell when someone is flirting with you—and how to respond. Have fun.

Gatsby glamour doesn't have to just live on the big screen! Embrace the trendy (yet timeless) art deco style with sequins, pearls, feathers and geometric patterns. Check out these art deco ideas and achieve the feel of 1920s decadence. By the way, all of these are affordable, except for the $600 hairpiece which is a splurge, but a knockout. Shop the look!

Wondering if your summer love will last? Here are 15 signs if your seasonal love is fleeting or for real.

Sixteen years after "Titanic's" release—and 101 years after the historic ship's notorious sinking—our hearts still go on for star-crossed lovers Rose DeWitt Bukater (Kate Winslet) and Jack Dawson (Leonardo DiCaprio). We rounded up some of our favorite ill-fated, but oh-so-romantic affairs on film, from "Gone with the Wind" to "Moulin Rouge!".

Flirting shouldn't be retired once you've got the ring. We asked relationship expert Harlan Cohen, as well as real husbands, the best way to keep the sparks flying.

When we're annoyed by male behavior, we turn to columnist Aaron Traister. His logic may be strange, but we have to admit, it's pretty helpful. Here, he answers our many questions for guys.