Singles: Bad teeth, grammar among deal breakers
Plus, many surveyed said they would not date a virgin.
What do modern singles look for in a potential partner? A survey of over 5,000 unattached adults sought to find out. 
Research company MarketTools asked singles about turn-ons, deal breakers and even one-night stands. Among the more interesting findings was that nearly half of those polled (42 percent) said they would not date a virgin. Another deal breaker? Credit card debt.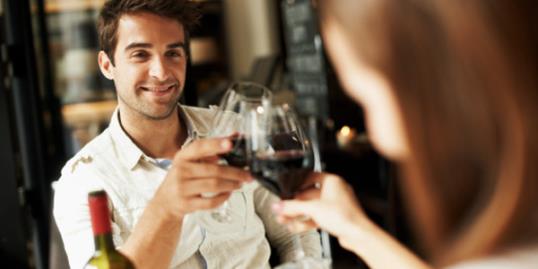 More on MSN Living: 8 signs you're too bossy in bed
The majority of singles polled (65 percent) wouldn't date someone with credit card debt in excess of $5,000. Fifty-four percent wouldn't date someone with "substantial" student loan debt.
If you're a single virgin with maxed out credit cards — good luck. And if you live with your parents, it gets worse. Forty-nine percent of singles wouldn't even consider a committed relationship with someone who lives at home with Mom and Dad.
More on MSN Living: What his sex signals really mean
The survey was conducted by MarketTools Inc. for dating site Match.com. It polled 5,481 singles.
When it comes to one-night stands, more people have had them than you may think. Forty-four percent of women and 63 percent of men have engaged in a brief bedroom encounter. But 33 percent of those would-be one-night stands turned into a relationship.
The poll also asked men how they judge women. Ladies, you may want to start editing your text messages. Grammar is a trait that a surprising 55 percent of men notice. Teeth, hair and clothes were also judge-worthy traits. 
And what do women want? Ladies' No. 1 "must have" in a relationship was someone who "treats me with respect." Women also want someone they can "trust and confide in."
Thirty-six percent of singles have sent a sexy photo or explicit content to someone.  Possibly related, 38 percent would cancel a date if they found something unsavory while doing an Internet background check on their date.
Tell us — what are your dating deal breakers?
More from The Heart Beat:
Science says everlasting love is a myth
Is courtship really dead?
Men no longer willing to pay for first date
Love content like this? Friend us on Facebook, follow us on Twitter and find us on Pinterest
Photo: What singles want / Abel Mitja Varela/Getty Images
love: friendship, dating, sex & marriage
Gifts, affirmations, physical touch—what makes you feel most loved? One expert identified five main ways we express love. What's your preferred love language?

Rocky relationship? Maybe you and your spouse just have different ways of expressing love. Not to worry—here are some tips for speaking your partner's love language.

Hershey's syrup, whipped cream, and a Catwoman mask. Yes, yes, we were thinking the same thing: Nothing beats a woman who purrs. But what if you're still trying to get to the next level of your relationship? Well, that's where the fun comes in. "Ultimately, fun is the best aphrodisiac," says Paul Joannides, author of "The Guide to Getting It On!" "Quit looking for sexy and look for fun instead—and you'll end up having more sex." We like the way this guy thinks. That's why we brainstormed these adventures (with some help from experts and our female friends).

Before you sit down for 'the talk', read this guide to make sure you don't say the wrong things.

They look lovingly at each other across rooms, finish their partners' sentences, and playfully poke fun at one another. Here's how those blissful twosomes keep the romance alive.

Dear readers, You really are the sweetest. These quotes, sourced from our Facebook page, show that there are plenty of unique ways to tell your partner just how much you adore him.