Singles: Bad teeth, grammar among deal breakers
Plus, many surveyed said they would not date a virgin.
What do modern singles look for in a potential partner? A survey of over 5,000 unattached adults sought to find out. 
Research company MarketTools asked singles about turn-ons, deal breakers and even one-night stands. Among the more interesting findings was that nearly half of those polled (42 percent) said they would not date a virgin. Another deal breaker? Credit card debt.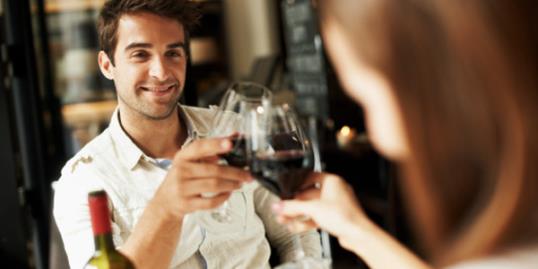 More on MSN Living: 8 signs you're too bossy in bed
The majority of singles polled (65 percent) wouldn't date someone with credit card debt in excess of $5,000. Fifty-four percent wouldn't date someone with "substantial" student loan debt.
If you're a single virgin with maxed out credit cards — good luck. And if you live with your parents, it gets worse. Forty-nine percent of singles wouldn't even consider a committed relationship with someone who lives at home with Mom and Dad.
More on MSN Living: What his sex signals really mean
The survey was conducted by MarketTools Inc. for dating site Match.com. It polled 5,481 singles.
When it comes to one-night stands, more people have had them than you may think. Forty-four percent of women and 63 percent of men have engaged in a brief bedroom encounter. But 33 percent of those would-be one-night stands turned into a relationship.
The poll also asked men how they judge women. Ladies, you may want to start editing your text messages. Grammar is a trait that a surprising 55 percent of men notice. Teeth, hair and clothes were also judge-worthy traits. 
And what do women want? Ladies' No. 1 "must have" in a relationship was someone who "treats me with respect." Women also want someone they can "trust and confide in."
Thirty-six percent of singles have sent a sexy photo or explicit content to someone.  Possibly related, 38 percent would cancel a date if they found something unsavory while doing an Internet background check on their date.
Tell us — what are your dating deal breakers?
More from The Heart Beat:
Science says everlasting love is a myth
Is courtship really dead?
Men no longer willing to pay for first date
Love content like this? Friend us on Facebook, follow us on Twitter and find us on Pinterest
Photo: What singles want / Abel Mitja Varela/Getty Images
love: friendships, dating, sex & marriage
From pineapple sculptures made out of sunflowers to bold graphic printed tablecloths, ten trendsetters in the wedding industry shared 100 days' worth of inspiring new wedding details. See The Knot editors' top picks for the coolest and most awe-worthy ideas from the wedding experts.

Those Facebook friends who seem to have perfect lives with flawless mates whom they adore at all times? Even they face tough times like these.

How to flag her little fibs. By Laura Tedesco

A new study on attraction may help explain why fashions change.

As a general rule, any island that offers great weather year-round is going to attract the most visitors in the winter (high season) when we're all trying to escape the snow. Once summer rolls around, many islands see a sharp drop-off in tourism since many people have beach weather right in their own backyards.

And how you can attack the issues together.

A wedding is an exceptionally special day. Sometimes, an opportune photo flub makes the occasion even more memorable. Here are 25 awesome wedding photo bombs.

Somewhere between the first few butterfly-inducing dates and the committed-for-life stage, there's the period of wondering if you're both on the same page about how serious you feel about a future together. If you're not quite at the point of "that talk" but you're looking for a few clues you're heading in that direction, here are some signs he's in it for the long haul as your relationship progresses.

What's that sound? It's white noise blocking out the well-meaning person proclaiming groundbreaking news about where you can meet someone, asking why you're still single, or bugging you about when you're getting married already. Don't be that person. Here are 15 annoying things all single people don't want to hear.

With just a few days left before the big day, you already have a mile-long checklist of to-dos—now meet the don'ts! From impromptu skin treatments to all-night movie marathons, here are 11 things to avoid at all costs.

A new study shows that watching and discussing romantic films can drastically reduce your chance of divorce. These flicks more than fit the bill.

These seemingly innocent phrases still have the power to wound… big time.