Singles: Bad teeth, grammar among deal breakers
Plus, many surveyed said they would not date a virgin.
What do modern singles look for in a potential partner? A survey of over 5,000 unattached adults sought to find out. 
Research company MarketTools asked singles about turn-ons, deal breakers and even one-night stands. Among the more interesting findings was that nearly half of those polled (42 percent) said they would not date a virgin. Another deal breaker? Credit card debt.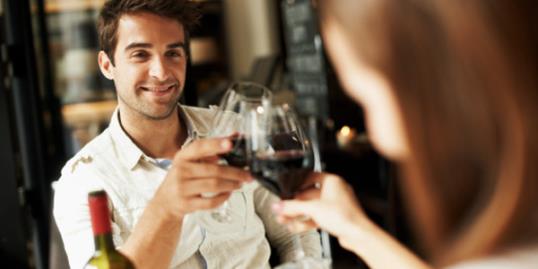 More on MSN Living: 8 signs you're too bossy in bed
The majority of singles polled (65 percent) wouldn't date someone with credit card debt in excess of $5,000. Fifty-four percent wouldn't date someone with "substantial" student loan debt.
If you're a single virgin with maxed out credit cards — good luck. And if you live with your parents, it gets worse. Forty-nine percent of singles wouldn't even consider a committed relationship with someone who lives at home with Mom and Dad.
More on MSN Living: What his sex signals really mean
The survey was conducted by MarketTools Inc. for dating site Match.com. It polled 5,481 singles.
When it comes to one-night stands, more people have had them than you may think. Forty-four percent of women and 63 percent of men have engaged in a brief bedroom encounter. But 33 percent of those would-be one-night stands turned into a relationship.
The poll also asked men how they judge women. Ladies, you may want to start editing your text messages. Grammar is a trait that a surprising 55 percent of men notice. Teeth, hair and clothes were also judge-worthy traits. 
And what do women want? Ladies' No. 1 "must have" in a relationship was someone who "treats me with respect." Women also want someone they can "trust and confide in."
Thirty-six percent of singles have sent a sexy photo or explicit content to someone.  Possibly related, 38 percent would cancel a date if they found something unsavory while doing an Internet background check on their date.
Tell us — what are your dating deal breakers?
More from The Heart Beat:
Science says everlasting love is a myth
Is courtship really dead?
Men no longer willing to pay for first date
Love content like this? Friend us on Facebook, follow us on Twitter and find us on Pinterest
Photo: What singles want / Abel Mitja Varela/Getty Images
love: friendship, dating, sex & marriage
Flirting shouldn't be retired once you've got the ring. We asked relationship expert Harlan Cohen, as well as real husbands, the best way to keep the sparks flying.

When we're annoyed by male behavior, we turn to columnist Aaron Traister. His logic may be strange, but we have to admit, it's pretty helpful. Here, he answers our many questions for guys.

Author Amanda Robb talks to clinical psychologist David Schnarch, Ph.D., author of Passionate Marriage: Keeping Love and Intimacy Alive in Committed Relationships and Intimacy and Desire: Awaken the Passion in Your Relationship, to discover the ways she can relight the fire in her own relationship. What she learned just might help you wake up your own libido.

The average wedding costs $28,000. Think that's pricey? You're in for a surprise. We've rounded up some of the most expensive weddings of all time. See if you can guess how much was dropped on these over-the-top affairs, then click through to Bing to see if you're right.

A guide to staying together forever…straight from divorce lawyers! They know what tears couples apart, and they'll tell you how to avoid it.

We've come across some odd tales of lost love. Here's our list of the weirdest reasons people have divorced.

Your summer wedding is only a few months away? Don't sweat it! We have the finishing touches that will guarantee your wedding to be the absolute best blow out.

Planning a wedding involves months (sometimes years) of endless details, pressing deadlines, family drama and—far too often—enough stress to make you just want to elope. Stop right there. Consider this your cheat sheet and secret weapon against such insanity.

Those Facebook friends that seem to have the perfect life with the flawless husband they adore at all times? Even they face tough times like these.

If you're planning a crazy fun wedding, check out these hilarious wedding invitations.

Up your dating game this summer by taking advantage of the season's warm weather and extended evening light to move some of your dates outdoors.

You've said yes. Now it's time to start planning your wedding. Give guests a heads up with clever "save the date" cards. Here are 30 funny ones.