Singles: Bad teeth, grammar among deal breakers
Plus, many surveyed said they would not date a virgin.
What do modern singles look for in a potential partner? A survey of over 5,000 unattached adults sought to find out. 
Research company MarketTools asked singles about turn-ons, deal breakers and even one-night stands. Among the more interesting findings was that nearly half of those polled (42 percent) said they would not date a virgin. Another deal breaker? Credit card debt.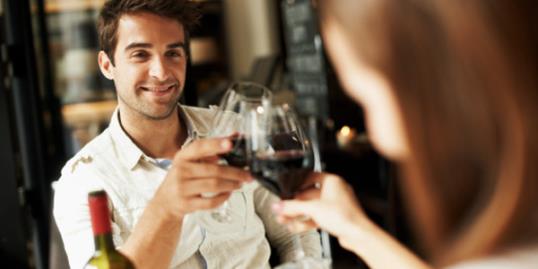 More on MSN Living: 8 signs you're too bossy in bed
The majority of singles polled (65 percent) wouldn't date someone with credit card debt in excess of $5,000. Fifty-four percent wouldn't date someone with "substantial" student loan debt.
If you're a single virgin with maxed out credit cards — good luck. And if you live with your parents, it gets worse. Forty-nine percent of singles wouldn't even consider a committed relationship with someone who lives at home with Mom and Dad.
More on MSN Living: What his sex signals really mean
The survey was conducted by MarketTools Inc. for dating site Match.com. It polled 5,481 singles.
When it comes to one-night stands, more people have had them than you may think. Forty-four percent of women and 63 percent of men have engaged in a brief bedroom encounter. But 33 percent of those would-be one-night stands turned into a relationship.
The poll also asked men how they judge women. Ladies, you may want to start editing your text messages. Grammar is a trait that a surprising 55 percent of men notice. Teeth, hair and clothes were also judge-worthy traits. 
And what do women want? Ladies' No. 1 "must have" in a relationship was someone who "treats me with respect." Women also want someone they can "trust and confide in."
Thirty-six percent of singles have sent a sexy photo or explicit content to someone.  Possibly related, 38 percent would cancel a date if they found something unsavory while doing an Internet background check on their date.
Tell us — what are your dating deal breakers?
More from The Heart Beat:
Science says everlasting love is a myth
Is courtship really dead?
Men no longer willing to pay for first date
Love content like this? Friend us on Facebook, follow us on Twitter and find us on Pinterest
Photo: What singles want / Abel Mitja Varela/Getty Images
love: friendships, dating, sex & marriage
This winter, it's all about mixing unexpected seasonal elements with elegant neutral details and a hint of sparkle and sequins. Take a look.

Here's why dudes without hair make the best boyfriends.

What do you wish you appreciated more when you were flying solo?

"If you're so busy tweeting and Instagraming, you're not paying attention," New York wedding planner Marcy Blum said. "It's almost a cosmic faux pas. People want your energy with them and focused on what they're doing."

The wedding favor, that little thank-you-for-coming gift, has risen to new heights with the bride and groom giving guests a wide range of favors that are meaningful to them.

Generations ago, planning a wedding was 100 percent the bride's job, but in today's age of gender equity, it's a mere 99 percent.

For all the self-help books and advice columns out there (um, keeping reading my advice anyway, please!), there's one tool we all already have in our arsenal for picking a partner that will keep us happy: our gut instincts.

According to a new study from the University of Texas and the University of California, Los Angeles, both men and women have regrets when it comes to sex, but the genders vary greatly when it comes to what they regret specifically.

Spending time alone with your guy is easy, but going public with your plus-one is another thing entirely. Whether it's your crazy relatives at Thanksgiving dinner or awkward convos with your boss at the holiday party, possible pitfalls are everywhere. Keep reading for tips on how to make his grand entrance into your social life a good thing.

Match.com survey reveals the day you're least likely to get spruced up for a date.

Drinking and relationships seem to go hand in hand in a lot of ways. But only in moderation!

Many men will tell you that they have no clue what their wives are thinking.