Singles: Bad teeth, grammar among deal breakers
Plus, many surveyed said they would not date a virgin.
What do modern singles look for in a potential partner? A survey of over 5,000 unattached adults sought to find out. 
Research company MarketTools asked singles about turn-ons, deal breakers and even one-night stands. Among the more interesting findings was that nearly half of those polled (42 percent) said they would not date a virgin. Another deal breaker? Credit card debt.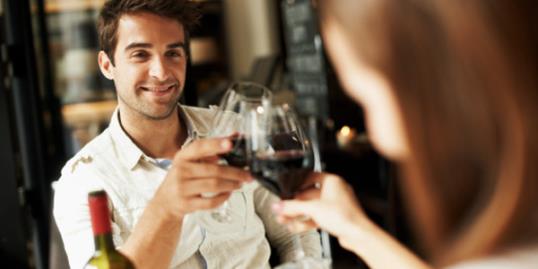 More on MSN Living: 8 signs you're too bossy in bed
The majority of singles polled (65 percent) wouldn't date someone with credit card debt in excess of $5,000. Fifty-four percent wouldn't date someone with "substantial" student loan debt.
If you're a single virgin with maxed out credit cards — good luck. And if you live with your parents, it gets worse. Forty-nine percent of singles wouldn't even consider a committed relationship with someone who lives at home with Mom and Dad.
More on MSN Living: What his sex signals really mean
The survey was conducted by MarketTools Inc. for dating site Match.com. It polled 5,481 singles.
When it comes to one-night stands, more people have had them than you may think. Forty-four percent of women and 63 percent of men have engaged in a brief bedroom encounter. But 33 percent of those would-be one-night stands turned into a relationship.
The poll also asked men how they judge women. Ladies, you may want to start editing your text messages. Grammar is a trait that a surprising 55 percent of men notice. Teeth, hair and clothes were also judge-worthy traits. 
And what do women want? Ladies' No. 1 "must have" in a relationship was someone who "treats me with respect." Women also want someone they can "trust and confide in."
Thirty-six percent of singles have sent a sexy photo or explicit content to someone.  Possibly related, 38 percent would cancel a date if they found something unsavory while doing an Internet background check on their date.
Tell us — what are your dating deal breakers?
More from The Heart Beat:
Science says everlasting love is a myth
Is courtship really dead?
Men no longer willing to pay for first date
Love content like this? Friend us on Facebook, follow us on Twitter and find us on Pinterest
Photo: What singles want / Abel Mitja Varela/Getty Images
love: friendships, dating, sex & marriage
'There is a science behind attraction,' SingldOut says.

One minute you're happy and in love, the next he's delivering the "It's not you, it's me" speech. Why? We have the scoop on the real reasons most couples split up.

Want to keep your wedding budget in check? Start by checking out this list of the 10 things that could end up costing you a lot more than you anticipated.

Brace yourself, this is uncomfortable.

The proposal-filled site How He Asked has shared its top 10 most emotional proposal photos with us, so have your tissues handy. We're suckers for a good proposal story, and these ones are truly tear-worthy. Check them out now, and watch your heart grow (at least) three sizes!

How to do weddings: Yet another foreign (and expensive) aspect of adulthood that you have to learn the hard way. But have no fear! Click through for some must-have wedding tips.

As part of the 2014 Brides Best Honeymoon awards, we're counting down the best places for newlyweds to stay in the Mainland U.S. From luxe resorts in the Napa Valley to hotel oases in the Sedona Desert, you're guaranteed a memorable stay no matter which resort you choose.

These are the conversations all betrothed coupled should take the time to have before they get hitched.

For him they're NBD, so don't stress.

It's not always easy to speak up about the little—or big—things that bother you about your marriage, but some of this stuff may be on his mind.

It's not really about what happens, but how you react to what happens.

Etta James is No. 1 on Spotify ranking.