Porn star teaches sex workshop at university
Has sex-ed become a little too explicit?
At a classroom auditorium at the University of Illinois, students watched a pornographic film. And the star was at the head of the class.
"I think it is weird seeing a porn with the person who is in it right there," a student told the school's newspaper, The Daily Illini. "But she was cool with it, so I was too."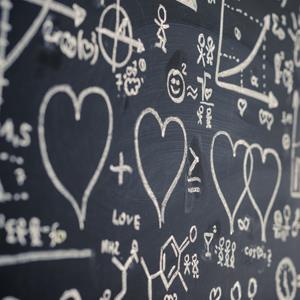 More on MSN Living: The science behind a great marriage
"She" is porn star Annie Sprinkle. Sprinkle taught a weeklong course in sexual satisfaction at the university earlier this month. The program started on Feb. 3 and ended last week with a grand finale—an "orgasm workshop."
The seminar included a free sidewalk sex clinic and a presentation on "ecosexology." The Daily Illini reported.
More on MSN Living: What his sex signals really mean

"Currently, [Annie] is pioneering a new kind of sexual philosophy that views the earth not as a mother but as a lover, combining her fascination with sexuality and her more recent passion for environmental activism. She calls it ecosexology, a union of sexuality and ecology."
Students and sex educators alike attended the seminar, as did a representative from a local adult store. The event was funded by student fees.
Presentations involved hands-on participation from the students. At the sidewalk sex clinic, for example, students were taught sexual techniques using anatomically correct models.
Bing: Is porn good for your relationship?
An organization called Unit One hosted the week, and program director Laura Haber clarified:
"[Students are] participating, but they're fully clothed."
The orgasm workshop consisted of Sprinkle's documentary, "Annie Sprinkle's Amazing World of Orgasm." It features interviews with 26 sexperts and calls itself a "poetic homage to the big O."
What do you think of this weeklong workshop? Is it educational or overly explicit?
More from The Heart Beat:

Porn company holds sex workshop with live demos
Researchers can't find a man who hasn't seen porn
Is make-up sex unhealthy?
Love content like this? Friend us on Facebook, follow us on Twitter and find us on Pinterest.
Photo: Sex workshop / Martin Wimmer/Getty Images
love: friendships, dating, sex & marriage
You'd think brides and grooms who celebrate their nuptials with 50 guests have an equal shot at wedded bliss as those who invite 500, but apparently not.

Because some things are just better with a buddy (whom you happen to be dating).

They're smart, funny, and adorable, but are you a good match?

Fight the urge to sign her up for OkCupid and read this instead.

We know you have good intentions, but...please...stop.

You can't say we didn't warn you. Every month is Movember when you're dating a guy with a beard. And while the scruffy look can be hot, there are some very real, err, challenges that come with the territory. Don't believe us? Well…

Follow these steps to slash your wedding budget—not your fun—in half.

It won't all be cake and flowers, but it can be the best year of your life together so far.

Expert tips on moving past those oh-so-familiar arguments.

Grow as a couple by sharing adventures.

For many married couples, falling in love and saying "I do" was the easy part. Living happily ever after is the part that takes a whole lot of work.