Porn star teaches sex workshop at university
Has sex-ed become a little too explicit?
At a classroom auditorium at the University of Illinois, students watched a pornographic film. And the star was at the head of the class.
"I think it is weird seeing a porn with the person who is in it right there," a student told the school's newspaper, The Daily Illini. "But she was cool with it, so I was too."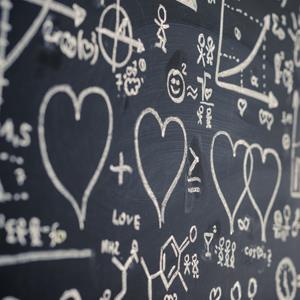 More on MSN Living: The science behind a great marriage
"She" is porn star Annie Sprinkle. Sprinkle taught a weeklong course in sexual satisfaction at the university earlier this month. The program started on Feb. 3 and ended last week with a grand finale—an "orgasm workshop."
The seminar included a free sidewalk sex clinic and a presentation on "ecosexology." The Daily Illini reported.
More on MSN Living: What his sex signals really mean

"Currently, [Annie] is pioneering a new kind of sexual philosophy that views the earth not as a mother but as a lover, combining her fascination with sexuality and her more recent passion for environmental activism. She calls it ecosexology, a union of sexuality and ecology."
Students and sex educators alike attended the seminar, as did a representative from a local adult store. The event was funded by student fees.
Presentations involved hands-on participation from the students. At the sidewalk sex clinic, for example, students were taught sexual techniques using anatomically correct models.
Bing: Is porn good for your relationship?
An organization called Unit One hosted the week, and program director Laura Haber clarified:
"[Students are] participating, but they're fully clothed."
The orgasm workshop consisted of Sprinkle's documentary, "Annie Sprinkle's Amazing World of Orgasm." It features interviews with 26 sexperts and calls itself a "poetic homage to the big O."
What do you think of this weeklong workshop? Is it educational or overly explicit?
More from The Heart Beat:

Porn company holds sex workshop with live demos
Researchers can't find a man who hasn't seen porn
Is make-up sex unhealthy?
Love content like this? Friend us on Facebook, follow us on Twitter and find us on Pinterest.
Photo: Sex workshop / Martin Wimmer/Getty Images
love: friendships, dating, sex & marriage
This time of year, we dust off our holiday traditions of special songs, stories, events and food to make our season bright. Here's a look into the traditional, unique and quirky holiday traditions of some famous couples.

Look, I looooove engagement season for obvious reasons, but even I can admit I'm like, "Really, AGAIN?" when yet ANOTHER engagement ring pops up in my news feed. Seriously, there were two this weekend. (Congrats, Gemma and Danny!)

We asked real men and women (and a few first-base experts, too) to give us the cardinal rules of kissing, tell us what makes someone a good kisser and more. So whether you're leaning in for kiss No. 1 or 1,000, read on.by Devin Tomb

Not quite sure which diamond shape suits your personality? We're here to help.

Dating can lead to all kinds of tricky situations. To help you navigate even the most awkward moments, we've compiled our 50 best dating tips—some new, some old—given to us by experts, moms, women like you, and even Justin Timberlake.

Customers as Madison's new Snuggle House can snuggle with professional cuddlers for $60 an hour.

Can you believe it was only about 15 years ago that engagement ring shopping meant a time-consuming slog from jewelry boutique to jewelry boutique? Thank goodness for the internet; nowadays, it's easy to do all that legwork online.

The holiday season, with all its twinkly lights and fireplaces and cold nights perfect for snuggling, is most definitely for lovers—but "The Single Woman" author Mandy Hale is here to remind you that it's also for singles, too.

Studies show that being satisfied with your romantic relationship is one of the best predictors of happiness -- even more important than education, income, or having a high-status job. Resolve to make 2014 your happiest year yet with these bond-strengthening pledges.

This winter, it's all about mixing unexpected seasonal elements with elegant neutral details and a hint of sparkle and sequins. Take a look.

Here's why dudes without hair make the best boyfriends.

What do you wish you appreciated more when you were flying solo?