Porn star teaches sex workshop at university
Has sex-ed become a little too explicit?
At a classroom auditorium at the University of Illinois, students watched a pornographic film. And the star was at the head of the class.
"I think it is weird seeing a porn with the person who is in it right there," a student told the school's newspaper, The Daily Illini. "But she was cool with it, so I was too."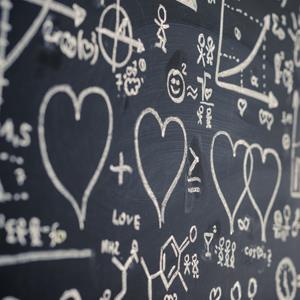 More on MSN Living: The science behind a great marriage
"She" is porn star Annie Sprinkle. Sprinkle taught a weeklong course in sexual satisfaction at the university earlier this month. The program started on Feb. 3 and ended last week with a grand finale—an "orgasm workshop."
The seminar included a free sidewalk sex clinic and a presentation on "ecosexology." The Daily Illini reported.
More on MSN Living: What his sex signals really mean

"Currently, [Annie] is pioneering a new kind of sexual philosophy that views the earth not as a mother but as a lover, combining her fascination with sexuality and her more recent passion for environmental activism. She calls it ecosexology, a union of sexuality and ecology."
Students and sex educators alike attended the seminar, as did a representative from a local adult store. The event was funded by student fees.
Presentations involved hands-on participation from the students. At the sidewalk sex clinic, for example, students were taught sexual techniques using anatomically correct models.
Bing: Is porn good for your relationship?
An organization called Unit One hosted the week, and program director Laura Haber clarified:
"[Students are] participating, but they're fully clothed."
The orgasm workshop consisted of Sprinkle's documentary, "Annie Sprinkle's Amazing World of Orgasm." It features interviews with 26 sexperts and calls itself a "poetic homage to the big O."
What do you think of this weeklong workshop? Is it educational or overly explicit?
More from The Heart Beat:

Porn company holds sex workshop with live demos
Researchers can't find a man who hasn't seen porn
Is make-up sex unhealthy?
Love content like this? Friend us on Facebook, follow us on Twitter and find us on Pinterest.
Photo: Sex workshop / Martin Wimmer/Getty Images
love: friendships, dating, sex & marriage
How to flag her little fibs. By Laura Tedesco

A new study on attraction may help explain why fashions change.

As a general rule, any island that offers great weather year-round is going to attract the most visitors in the winter (high season) when we're all trying to escape the snow. Once summer rolls around, many islands see a sharp drop-off in tourism since many people have beach weather right in their own backyards.

And how you can attack the issues together.

A wedding is an exceptionally special day. Sometimes, an opportune photo flub makes the occasion even more memorable. Here are 25 awesome wedding photo bombs.

Somewhere between the first few butterfly-inducing dates and the committed-for-life stage, there's the period of wondering if you're both on the same page about how serious you feel about a future together. If you're not quite at the point of "that talk" but you're looking for a few clues you're heading in that direction, here are some signs he's in it for the long haul as your relationship progresses.

What's that sound? It's white noise blocking out the well-meaning person proclaiming groundbreaking news about where you can meet someone, asking why you're still single, or bugging you about when you're getting married already. Don't be that person. Here are 15 annoying things all single people don't want to hear.

With just a few days left before the big day, you already have a mile-long checklist of to-dos—now meet the don'ts! From impromptu skin treatments to all-night movie marathons, here are 11 things to avoid at all costs.

A new study shows that watching and discussing romantic films can drastically reduce your chance of divorce. These flicks more than fit the bill.

These seemingly innocent phrases still have the power to wound… big time.

Making "I do" last forever is one of the biggest challenges you'll ever face—and it's normal to worry about how you'll do it. But, if your connection involves any of these things, rest assured that you're in it for the long run.

Ultimately, as hard as it may seem at the beginning, a marital affair can be a turning point.