Poll: Meet the 'perfect woman'
When it comes to the ideal woman, brains trump beauty for the majority of Americans.
Last month, "60 Minutes" and Vanity Fair asked Americans what traits make up the ideal man. This month, they sought to find "the perfect woman."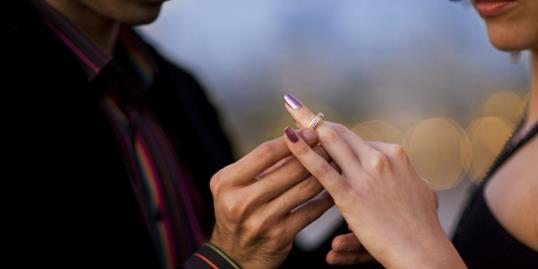 MSN Living: Survey: Meet 'The Perfect Man'
The poll posed the question, "Which type of woman is more desirable?" A majority of respondents (55 percent) prefer a bold and experienced woman over a sweet and innocent woman.
When asked about a woman's most important quality, four out of 10 Americans picked "being a good mother." Intelligence was the second-most desired trait at 33 percent. A sense of humor ranked third, and only 1 percent of respondents said physical beauty was the most important quality.
MSN Living: There's no such thing as a perfect man
Other interesting findings:
When asked which TV character they'd most like to marry, 23 percent of American men said Penny from "The Big Bang Theory." (Last month, ladies picked McDreamy from "Grey's Anatomy" as the ideal husband.)

When asked, "which favorite movie would make the perfect woman no longer perfect?" one in four men said "Fatal Attraction" was a deal-breaker. Twenty-one percent chose "Twilight."

"Your ideal woman is least likely to . . ." Thirty-three percent of men said "smoke," and 17 percent said "get plastic surgery."

Read more about the "60 Minutes"/Vanity Fair poll here.
Bing: How to have the perfect date

More from The Heart Beat: 
Husband tattoos wife on his bald spot
1 in 5 grooms choose bride's dress
Coffee shop lets customers pay with a kiss
Subscribe to The Heart Beat | Friend us on Facebook, follow us on Twitter and find us on Pinterest.
Photo: Nikada/Getty Images
love: friendships, dating, sex & marriage
5 steps to being happy together in the long run.

We're willing to bet that if you're not already grappling with these wedding-related snags, you will be soon.

Pull out the tissues for these personalized wedding vows.

Forgotten what love is all about? Read this note, and remember.

And a few that aren't so shocking.

If you find yourself doing any of these things, consider changing your behavior or counseling.

From pineapple sculptures made out of sunflowers to bold graphic printed tablecloths, ten trendsetters in the wedding industry shared 100 days' worth of inspiring new wedding details. See The Knot editors' top picks for the coolest and most awe-worthy ideas from the wedding experts.

Those Facebook friends who seem to have perfect lives with flawless mates whom they adore at all times? Even they face tough times like these.

How to flag her little fibs. By Laura Tedesco

A new study on attraction may help explain why fashions change.

As a general rule, any island that offers great weather year-round is going to attract the most visitors in the winter (high season) when we're all trying to escape the snow. Once summer rolls around, many islands see a sharp drop-off in tourism since many people have beach weather right in their own backyards.

And how you can attack the issues together.