Poll: Meet the 'perfect woman'
When it comes to the ideal woman, brains trump beauty for the majority of Americans.
Last month, "60 Minutes" and Vanity Fair asked Americans what traits make up the ideal man. This month, they sought to find "the perfect woman."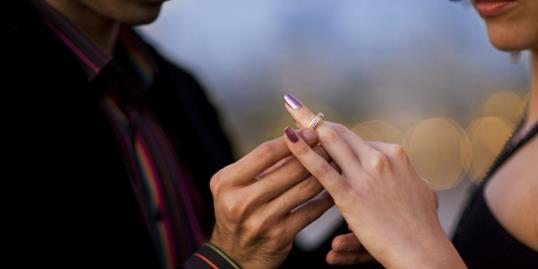 MSN Living: Survey: Meet 'The Perfect Man'
The poll posed the question, "Which type of woman is more desirable?" A majority of respondents (55 percent) prefer a bold and experienced woman over a sweet and innocent woman.
When asked about a woman's most important quality, four out of 10 Americans picked "being a good mother." Intelligence was the second-most desired trait at 33 percent. A sense of humor ranked third, and only 1 percent of respondents said physical beauty was the most important quality.
MSN Living: There's no such thing as a perfect man
Other interesting findings:
When asked which TV character they'd most like to marry, 23 percent of American men said Penny from "The Big Bang Theory." (Last month, ladies picked McDreamy from "Grey's Anatomy" as the ideal husband.)

When asked, "which favorite movie would make the perfect woman no longer perfect?" one in four men said "Fatal Attraction" was a deal-breaker. Twenty-one percent chose "Twilight."

"Your ideal woman is least likely to . . ." Thirty-three percent of men said "smoke," and 17 percent said "get plastic surgery."

Read more about the "60 Minutes"/Vanity Fair poll here.
Bing: How to have the perfect date

More from The Heart Beat: 
Husband tattoos wife on his bald spot
1 in 5 grooms choose bride's dress
Coffee shop lets customers pay with a kiss
Subscribe to The Heart Beat | Friend us on Facebook, follow us on Twitter and find us on Pinterest.
Photo: Nikada/Getty Images
love: friendships, dating, sex & marriage
You'd think brides and grooms who celebrate their nuptials with 50 guests have an equal shot at wedded bliss as those who invite 500, but apparently not.

Because some things are just better with a buddy (whom you happen to be dating).

They're smart, funny, and adorable, but are you a good match?

Fight the urge to sign her up for OkCupid and read this instead.

We know you have good intentions, but...please...stop.

You can't say we didn't warn you. Every month is Movember when you're dating a guy with a beard. And while the scruffy look can be hot, there are some very real, err, challenges that come with the territory. Don't believe us? Well…

Follow these steps to slash your wedding budget—not your fun—in half.

It won't all be cake and flowers, but it can be the best year of your life together so far.

Expert tips on moving past those oh-so-familiar arguments.

Grow as a couple by sharing adventures.

For many married couples, falling in love and saying "I do" was the easy part. Living happily ever after is the part that takes a whole lot of work.