Poll: Meet the 'perfect woman'
When it comes to the ideal woman, brains trump beauty for the majority of Americans.
Last month, "60 Minutes" and Vanity Fair asked Americans what traits make up the ideal man. This month, they sought to find "the perfect woman."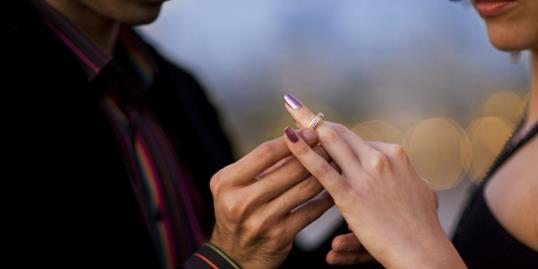 MSN Living: Survey: Meet 'The Perfect Man'
The poll posed the question, "Which type of woman is more desirable?" A majority of respondents (55 percent) prefer a bold and experienced woman over a sweet and innocent woman.
When asked about a woman's most important quality, four out of 10 Americans picked "being a good mother." Intelligence was the second-most desired trait at 33 percent. A sense of humor ranked third, and only 1 percent of respondents said physical beauty was the most important quality.
MSN Living: There's no such thing as a perfect man
Other interesting findings:
When asked which TV character they'd most like to marry, 23 percent of American men said Penny from "The Big Bang Theory." (Last month, ladies picked McDreamy from "Grey's Anatomy" as the ideal husband.)

When asked, "which favorite movie would make the perfect woman no longer perfect?" one in four men said "Fatal Attraction" was a deal-breaker. Twenty-one percent chose "Twilight."

"Your ideal woman is least likely to . . ." Thirty-three percent of men said "smoke," and 17 percent said "get plastic surgery."

Read more about the "60 Minutes"/Vanity Fair poll here.
Bing: How to have the perfect date

More from The Heart Beat: 
Husband tattoos wife on his bald spot
1 in 5 grooms choose bride's dress
Coffee shop lets customers pay with a kiss
Subscribe to The Heart Beat | Friend us on Facebook, follow us on Twitter and find us on Pinterest.
Photo: Nikada/Getty Images
love: friendships, dating, sex & marriage
The typical wedding: A white dress, tiered cake, floral centerpieces and a cute flower girl -- you know the drill. Every once in a while, though, a couple trades in tradition for a quirky, never-seen-that-before idea. Here are a few of the most out-there wedding photos that made us do a double take.

There's a lot to love about weddings this fall, like cocktails served in copper Moscow mule mugs, industrial-inspired lighting and pheasant feather details. See what's new!

Do you have to be engaged to sport a ring with bling?

124.6 million haven't gotten hitched.

Even though the national average wedding is $29,858, that's just an average. If you live in a smaller state like Idaho where the average wedding costs $16,159, you may find yourself saving a little more than half of the national spend! Check out some of the other least expensive cities to get married in below:

Summer is winding down, but the ubiquitous summer romance lives on.

For those times when nothing big and horrible happened--but nothing is feeling right either.

He's confident, distinguished and anywhere from 4 to 20 years older than you. Age is just a number, but there's something about older men that we love. Here are eight reasons why being in a relationship with an older man is tops.

While a younger man may have less life experience, that doesn't mean he's not emotionally mature. Here are the eight reasons why being in a relationship with a younger man is tops.

Have you ever wondered what the 'other woman' was thinking?

So fall is coming and you need some romantic inspiration now that long walks on the beach are out of the question. Well look no further! From apple picking to pumpkin carving, these are some great fall date ideas from girls just like you!

Getting bored of the same dinner and movie date night? Take an adorable cue from your favorite celebs and try something new! From dancing to boxing you can't go wrong with these awesome date ideas.