Site names its most superficial cities for online dating
Spoiler alert: L.A. made the list, but it didn't come out on top.
What's America's most superficial city? According to a study from Men's Health, it's Tampa, Fla. Plano, Texas,  and Atlanta also made the list. 
And, sorry, Salt Lake City, but apparently, when it comes to online dating, you're incredibly shallow, too. At least that's the claim of another study from WhatsYourPrice.com.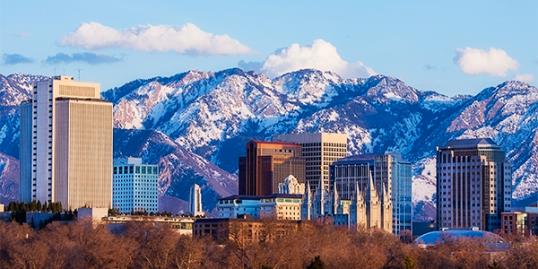 MSN Living: And the best city for dating is...

To back up its list, Men's Health studied a variety of data. It looked at each city's rates for cosmetic procedures and Botox. It also studied how much money city-dwellers pay to look younger and better. It looked at sales for hair dyes, teeth whiteners and tanning salons. With the help of data from the American Society of Plastic Surgeons, Experian Marketing Services and Foursquare, the mag was able to name Tampa as the most vain metropolis in the United States. Stereotypically shallow Los Angeles didn't even make the top 10.
MSN Living: And the best city for newlyweds is...
Los Angeles did, however, make the list at WhatsYourPrice.com. The dating site analyzed the habits of thousands of its users and found that, on average, Los Angelenos only take 10.4 seconds to browse an online profile before making a dating decision. But Salt Lake City natives take even less time to accept or reject a date — 7.2 seconds. Portland, Ore., and Houston also made the list.
See who else made the cut here, and check out the Men's Health list of Top Cities for Vanity below. 
Tampa, Fla.


Plano, Texas


Atlanta, Ga.


Las Vegas, Nev.


Dallas, Texas


Pittsburgh, Penn.


Houston, Texas


Miami, Fla.


San Francisco, Calif.


Providence, R.I.

More from The Heart Beat: 

Dog photobombs owner's marriage proposal
Subscribe to The Heart Beat | Friend us on Facebook, follow us on Twitter and find us on Pinterest.
Photo: Salt Lake City skyline in early spring (strickke/Getty Images)
Where I live should qualify. All the "women" are at least 100 pounds overweight working low wage jobs if any, living in somebody's basement with 2 or more kids with different daddys and they all want a guy that is all toned, fit, 25-35 with a 6 figure job, luxury car and nice $400,000 house. They don't bring anything to the dating scene and think they are entitled to the "dream man".


It is true about Texas, especially Houston.   They are the most notorious LIARS!!!  They play the games of not being married and ironically, they are the most desirable of men.  Ladies, BE WARE when it comes to men from the Lone Star State.  There is nothing you can tell me about meeting them. 
Are you sure you want to delete this comment?
love: friendships, dating, sex & marriage
It's wedding season! Let's take a look back at when these stunning celebs put on gorgeous gowns and held beautiful bouquets in support of their friends' and family members' big days.

A new study says we're more open to consensual non-monogamy now than ever before — but does it work?

5 steps to being happy together in the long run.

There has been an exponential increase in the number of people who are questioning their marriage.

We're willing to bet that if you're not already grappling with these wedding-related snags, you will be soon.

Pull out the tissues for these personalized wedding vows.

Forgotten what love is all about? Read this note, and remember.

And a few that aren't so shocking.

If you find yourself doing any of these things, consider changing your behavior or counseling.

From pineapple sculptures made out of sunflowers to bold graphic printed tablecloths, ten trendsetters in the wedding industry shared 100 days' worth of inspiring new wedding details. See The Knot editors' top picks for the coolest and most awe-worthy ideas from the wedding experts.

Those Facebook friends who seem to have perfect lives with flawless mates whom they adore at all times? Even they face tough times like these.

How to flag her little fibs. By Laura Tedesco