Former Miss USA turns to online dating
Looking for love online? Even beauty queens are doing it.
Dating isn't easy, and we now have a beauty queen to confirm it.
Nana Meriwether, Miss USA 2012, was recently found on Tinder — an online dating app that lets you review photos of potential dates and then instantly reject or approve them.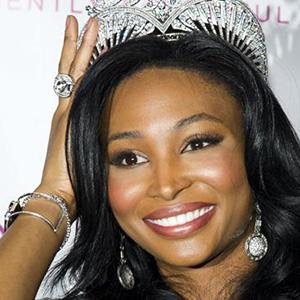 Gallery: Ladies: 5 online dating mistakes you're making
Meriwether admitted she uses the app, telling The Cut:
"Mostly I joined because a friend told me to, but I think it could be a great way to meet people, especially in New York City."
The pageant winner complains that dating in New York "doesn't exist," as there's so much going on in the city, people often forget to go on second dates.
Gallery: Guys: 5 reasons online dating isn't working
Read more about Meriwether's adventures in online dating here.
More from The Heart Beat: 
Susan Boyle just wants some love
Choose your own ... phone sex adventure?
Coffee shop lets customers pay with a kiss
Subscribe to The Heart Beat | Friend us on Facebook, follow us on Twitter and find us on Pinterest.
Photo: Nana Meriwether, Miss USA 2012 / Charles Sykes/Invision/AP
Are you sure you want to delete this comment?
love: friendships, dating, sex & marriage
It's wedding season! Let's take a look back at when these stunning celebs put on gorgeous gowns and held beautiful bouquets in support of their friends' and family members' big days.

A new study says we're more open to consensual non-monogamy now than ever before — but does it work?

5 steps to being happy together in the long run.

There has been an exponential increase in the number of people who are questioning their marriage.

We're willing to bet that if you're not already grappling with these wedding-related snags, you will be soon.

Pull out the tissues for these personalized wedding vows.

Forgotten what love is all about? Read this note, and remember.

And a few that aren't so shocking.

If you find yourself doing any of these things, consider changing your behavior or counseling.

From pineapple sculptures made out of sunflowers to bold graphic printed tablecloths, ten trendsetters in the wedding industry shared 100 days' worth of inspiring new wedding details. See The Knot editors' top picks for the coolest and most awe-worthy ideas from the wedding experts.

Those Facebook friends who seem to have perfect lives with flawless mates whom they adore at all times? Even they face tough times like these.

How to flag her little fibs. By Laura Tedesco