Former Miss USA turns to online dating
Looking for love online? Even beauty queens are doing it.
Dating isn't easy, and we now have a beauty queen to confirm it.
Nana Meriwether, Miss USA 2012, was recently found on Tinder — an online dating app that lets you review photos of potential dates and then instantly reject or approve them.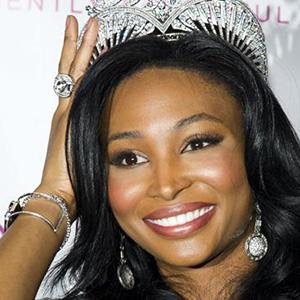 Gallery: Ladies: 5 online dating mistakes you're making
Meriwether admitted she uses the app, telling The Cut:
"Mostly I joined because a friend told me to, but I think it could be a great way to meet people, especially in New York City."
The pageant winner complains that dating in New York "doesn't exist," as there's so much going on in the city, people often forget to go on second dates.
Gallery: Guys: 5 reasons online dating isn't working
Read more about Meriwether's adventures in online dating here.
More from The Heart Beat: 
Susan Boyle just wants some love
Choose your own ... phone sex adventure?
Coffee shop lets customers pay with a kiss
Subscribe to The Heart Beat | Friend us on Facebook, follow us on Twitter and find us on Pinterest.
Photo: Nana Meriwether, Miss USA 2012 / Charles Sykes/Invision/AP
Are you sure you want to delete this comment?
love: friendships, dating, sex & marriage
You'd think brides and grooms who celebrate their nuptials with 50 guests have an equal shot at wedded bliss as those who invite 500, but apparently not.

Because some things are just better with a buddy (whom you happen to be dating).

They're smart, funny, and adorable, but are you a good match?

Fight the urge to sign her up for OkCupid and read this instead.

We know you have good intentions, but...please...stop.

You can't say we didn't warn you. Every month is Movember when you're dating a guy with a beard. And while the scruffy look can be hot, there are some very real, err, challenges that come with the territory. Don't believe us? Well…

Follow these steps to slash your wedding budget—not your fun—in half.

It won't all be cake and flowers, but it can be the best year of your life together so far.

Expert tips on moving past those oh-so-familiar arguments.

Grow as a couple by sharing adventures.

For many married couples, falling in love and saying "I do" was the easy part. Living happily ever after is the part that takes a whole lot of work.