Countries With the Highest Divorce Rates
You may be surprised at which countries dominate when it comes to divorce.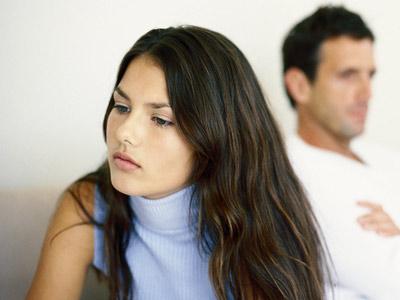 In the United States, it's commonly touted that half of all marriages end in divorce. And there's truth to that maxim; estimates for 2012 predict that the probability of a marriage eventually ending in divorce is between 40 percent and 50 percent.
While westernized countries are typically associated with higher divorce rates, you actually have to travel east to find the countries that dominate when it comes to divorce.
In the most recent version of the United Nations Demographic Yearbook, it's revealed that Russia has the highest divorce rate, with five divorces for every 1,000 people. The UN reported that Russia, Belarus, Ukraine and Moldova are the top four countries where divorce is most common. Divorce is also high on the Cayman Islands, where 3.4 divorces for every 1,000 people. Some statistics also show that Aruba tops the list, with a divorce rate of 4.99, though that figure is from 2004. Still, it is a somewhat surprisingly high number.
Tied with the Cayman Islands, the United States also ranks fifth on the UN's list of countries with the highest divorce rates. Bermuda, Cuba, Lithuania and the Czech Republic rounded out the list.

(Please note: "of every 1,000" refers to the general population, not the married population. As explained by the United Nations Populations Division: "The crude divorce rate is the annual number of divorces per 1,000 population.")
In the United Kingdom, divorce rates have increased by 5 percent in recent years, with some experts blaming the recession. In 2011, a study from the Centre for Social Justice found that 48 percent of children in the UK were likely to see their parents split by the age of 16.
Over the past few decades, divorce has become increasingly common, as the stigma surrounding it has been shed. The Heart Beat talked to marriage counselor and psychotherapist, Mel Schwartz, who has written extensively on the topic of divorce.
While past trends show that a declining economy has predicted an increase in divorce rate, (as was speculated in the U.K.), Schwartz says that in our current economy, it may actually be the opposite.
"The current economic conditions may force many people to remain unhappily married due to financial constraints," he tells us.
Related video: 5 Ways to Strengthen Your Relationship
In a piece for Psychology Today, Schwartz wrote about the "Wrong Reasons for Staying Married." He argued that fear often keeps people trapped in unhappy marriages. That being said, Schwartz is not advocating divorce unless it becomes completely necessary, he says.
"Divorce should not be considered unless each person can say they have individually done all they can reasonably do," Schwartz explains. He added that couples must ask: "Have they looked into themselves, have they worked on communications skills, have they engaged in therapy."
What do you think? Are you surprised by the global divorce rates?
Photo: Image Source/Getty Images
More love and sex on MSN Living:
8 Ways to Spot His Lie
11 Breakup Lessons We've Learned From Romantic Comedies
30 Diamond Engagement Rings So Sparkly You'll Need Sunglasses
love: friendships, dating, sex & marriage
A new poll reveals 59 percent of the country supports same-sex marriage.

Celebrity engagements are so much fun to follow because every detail is bound to be over-the-top — from the proposal (like when Kanye rented out an entire stadium to propose to Kim) to the huge, sparkly engagement ring and, of course, the wedding. Plus, as trendsetters, celebs can be a source of inspiration even if you can't afford a million dollar ring. Here are our celebrity wedding predictions for 2014.

If you've ever been to a club—like, ever, even once—you are not going to be shocked to hear that women get a lot of unwanted, aggressive attention. But when you read the findings of this study on how often and why it happens, it might make you feel downright sick to your stomach.

Hopeless romantics and cringe-worthy chick flicks would tell you that it doesn't matter what you do on the date, as long as you're together. But they're wrong. Dead wrong. Women use your date ideas to size you up, says matchmaker Rachel DeAlto, author of "Flirt Fearlessly." "You absolutely will be judged based on the date you plan. There are so many subconscious impressions that we take in while dating." Gulp. Here are 10 terrible ideas that can land you on the no-lay list—and simple swaps to keep her happy. By K. Aleisha Fetters

No matter your current relationship status or past relationship fails, get a fresh start this month, with these tips for spring cleaning your love life.

Forget the rules you've always heard—it's time to start making your own.

Are you in an affair without knowing it? Unless you're a swinger, having sex with someone else counts as cheating. But then there's the fuzzy area between friendship and infidelity—and chances are, your girlfriend sees those shades of gray as more black and white than you do. "Men aren't as attuned to identifying ambiguous behaviors as cheating as women are," says Daniel Kruger, Ph.D., a University of Michigan psychologist, who's studied gender differences in definitions of infidelity. In other words, what you consider totally innocent could be her deal breaker.

We spoke with relationship therapist Rachel A. Sussman, author of "The Breakup Bible," for her tips on how regular girls can survive a split like an A-lister.

A researcher from Texas Tech University has found that people who use the same kind of "function words" are more likely to get together.

Check out these five celebrity stunners.

And by weird, we really mean friggin' awesome.

Being in a relationship can sometimes mean having less time to hang out with your mates. But lazy boyfriends will be delighted to hear about a new app that sends automated texts to their other halves.