Countries With the Highest Divorce Rates
You may be surprised at which countries dominate when it comes to divorce.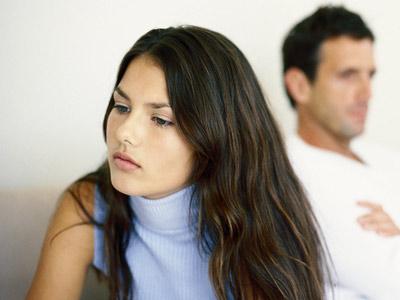 In the United States, it's commonly touted that half of all marriages end in divorce. And there's truth to that maxim; estimates for 2012 predict that the probability of a marriage eventually ending in divorce is between 40 percent and 50 percent.
While westernized countries are typically associated with higher divorce rates, you actually have to travel east to find the countries that dominate when it comes to divorce.
In the most recent version of the United Nations Demographic Yearbook, it's revealed that Russia has the highest divorce rate, with five divorces for every 1,000 people. The UN reported that Russia, Belarus, Ukraine and Moldova are the top four countries where divorce is most common. Divorce is also high on the Cayman Islands, where 3.4 divorces for every 1,000 people. Some statistics also show that Aruba tops the list, with a divorce rate of 4.99, though that figure is from 2004. Still, it is a somewhat surprisingly high number.
Tied with the Cayman Islands, the United States also ranks fifth on the UN's list of countries with the highest divorce rates. Bermuda, Cuba, Lithuania and the Czech Republic rounded out the list.

(Please note: "of every 1,000" refers to the general population, not the married population. As explained by the United Nations Populations Division: "The crude divorce rate is the annual number of divorces per 1,000 population.")
In the United Kingdom, divorce rates have increased by 5 percent in recent years, with some experts blaming the recession. In 2011, a study from the Centre for Social Justice found that 48 percent of children in the UK were likely to see their parents split by the age of 16.
Over the past few decades, divorce has become increasingly common, as the stigma surrounding it has been shed. The Heart Beat talked to marriage counselor and psychotherapist, Mel Schwartz, who has written extensively on the topic of divorce.
While past trends show that a declining economy has predicted an increase in divorce rate, (as was speculated in the U.K.), Schwartz says that in our current economy, it may actually be the opposite.
"The current economic conditions may force many people to remain unhappily married due to financial constraints," he tells us.
Related video: 5 Ways to Strengthen Your Relationship
In a piece for Psychology Today, Schwartz wrote about the "Wrong Reasons for Staying Married." He argued that fear often keeps people trapped in unhappy marriages. That being said, Schwartz is not advocating divorce unless it becomes completely necessary, he says.
"Divorce should not be considered unless each person can say they have individually done all they can reasonably do," Schwartz explains. He added that couples must ask: "Have they looked into themselves, have they worked on communications skills, have they engaged in therapy."
What do you think? Are you surprised by the global divorce rates?
Photo: Image Source/Getty Images
More love and sex on MSN Living:
8 Ways to Spot His Lie
11 Breakup Lessons We've Learned From Romantic Comedies
30 Diamond Engagement Rings So Sparkly You'll Need Sunglasses
love: friendships, dating, sex & marriage
After your return from your honeymoon, your marriage officially starts and with that come some changes. It's not to say that the honeymoon phase is over, but you'll have to get some things situated in order to have your marriage start off on the right foot. We tapped the expert advice of wedding planner and reality TV star David Tutera and love and career coach Charreah Jackson to dish on six things you must do to have a successful first month of marriage — from wedding-related logistics to wrap up to relationship rules to set.

Owner of Weddings in Vieques, a destination-wedding planning company off the coast of Puerto Rico, Sandy Malone has helped countless couples plan their big day since 2007. Here, the veteran planner is sharing some expert advice for free: She's sharing the top eight things you have to do right after you get engaged.

Is the idea of a big bridal bash just not your thing? Or perhaps you and your fiancé are just the super spontaneous type, so why not make your next beach vacation your nuptials as well? If you're thinking of eloping but have questions on the mind, we're here to help. We tapped elopement and wedding planner Lindsey Nickel, founder of Events, Etc., for her top dos and don'ts for getting hitched on the sly.

Easy everyday ways to keep the love alive.

Expert tips on moving past those oh-so-familiar arguments.

Sometimes you have to do things you don't want to do, like hang out with his lame friends. You're not always in the mood to nurse a beer silently while he and his boys argue about who's going to die next on "Game of Thrones" — but tomorrow he's sitting through a seven-girl brunch. So.

Why holding on to your partner's mistakes will end up hurting you.

A little extra effort, will power and research can help your marriage bloom well into old age.

These are the conversations all betrothed couples should take the time to have before they get hitched.

Brace yourself, this is uncomfortable.

There's nothing wrong with grabbing Italian food and alternating between watching action films and romantic comedies, but shaking up your going-out routine with an extreme date night can be the ultimate turn on and the best way to keep your relationship exciting.

This just in: Guys over 5'10" are twice as likely to stray.