Study: Blondes More Likely to Cheat on Partners
One study drops a big blond bombshell.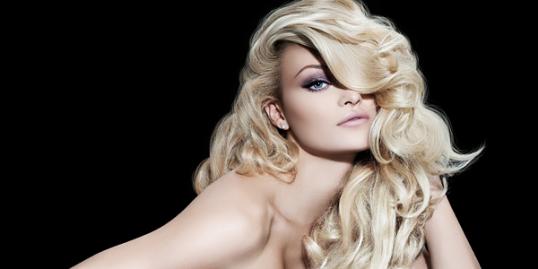 Blondes may have more fun, but they might just have more relationship issues, too.
According to a recent study, hair color plays a surprising role in women's infidelity. When it comes to cheating, blond women make up a staggering percentage of the unfaithful, while a much smaller percentage of female cheaters are brunettes.
The study, carried out by support website CheaterVille.com, found that a whopping 42 percent of women who admit to cheating also happen to have blond hair. Redheads came in second at 23 percent, brown-haired cheating ladies made up 20 percent, and only 11 percent of women stepping out had black hair.
Apparently, there's a color spectrum for infidelity.
The website conducted the study based on the online postings submitted by a cross sample of its members.
Related video: 5 Ways to Strengthen Your Relationship
And while founder James McGibney admits that this isn't the most scientific of studies — baldness or hair coloring were not taken into consideration — the results are still pretty interesting, especially with a number as high as 42 percent.
And let's not leave out the men. CheaterVille found that 40 percent of male cheaters have brown hair, 32 percent are raven-haired, 20 percent are blond, and a mere 5 percent are redheads.
Also interesting, McGibney discovered that 43 percent of both male and female victims of infidelity were brunettes.
He said of the findings:
"From Veronica vs. Betty to Ginger vs. Mary Anne, we've always favored one look over another. But now our research gives us a tempting look at how hair color might play a role in infidelity - and that's nothing to brush off."
Photo: Iconogenic/Getty Images

More love and sex on MSN Living:
Crazy Marriage Proposals
Weird Wild World of Modern Love
Most Romantic Date Destinations in America
25 Reasons Why Married Sex Is Better
love: friendships, dating, sex & marriage
Or how to tell if you've reached THAT point in your bond.

Dating doesn't have to be a daunting task, promise. Here's how to make it fun for you and him.

This just in: A new study shows girls are warriors in the womb.

You can make a pros and cons list...but ultimately you know what works best for you.

Maggie Reyes is a life coach, writer, and the founder of ModernMarried.com. She helps newlyweds re-think what married life can be. Here, she's revealing tricks every newlywed couple needs to know.

Government-supported Vietnamese classes teach women Korean language, customs.

Whether you're into creative artists or uber-preppy bankers, there's something to be said for trying something new.

Sometimes two characters on a TV show or movie can portray being a happy couple effortlessly, or can have lots of fun playing former spouses — especially if they're married to each other in real life! Keep scrolling for six celebrity costars you probably didn't know tied the knot, even after the bloodiest and craziest story lines.

Some couples want nothing more than a laid-back, by-the-book proposal. Then there are the other couples, where the proposal not only needs to be personalized, it also has to be unique and entirely different than the typical restaurant, bended-knee idea. Sound like you? Then get inspired by some of the most creative proposal ideas we've ever seen. If you find something you like, steal it and then modify it to make your proposal something totally unforgettable.

From Nantucket all the way to Cayo Espanto, we've rounded up some of the prettiest beaches to travel to for your honeymoon.

Researchers studied the age-old stereotype that women really are more talkative than men.

'There is a science behind attraction,' SingldOut says.