Study: Blondes More Likely to Cheat on Partners
One study drops a big blond bombshell.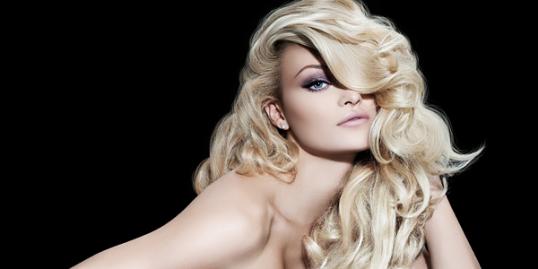 Blondes may have more fun, but they might just have more relationship issues, too.
According to a recent study, hair color plays a surprising role in women's infidelity. When it comes to cheating, blond women make up a staggering percentage of the unfaithful, while a much smaller percentage of female cheaters are brunettes.
The study, carried out by support website CheaterVille.com, found that a whopping 42 percent of women who admit to cheating also happen to have blond hair. Redheads came in second at 23 percent, brown-haired cheating ladies made up 20 percent, and only 11 percent of women stepping out had black hair.
Apparently, there's a color spectrum for infidelity.
The website conducted the study based on the online postings submitted by a cross sample of its members.
Related video: 5 Ways to Strengthen Your Relationship
And while founder James McGibney admits that this isn't the most scientific of studies — baldness or hair coloring were not taken into consideration — the results are still pretty interesting, especially with a number as high as 42 percent.
And let's not leave out the men. CheaterVille found that 40 percent of male cheaters have brown hair, 32 percent are raven-haired, 20 percent are blond, and a mere 5 percent are redheads.
Also interesting, McGibney discovered that 43 percent of both male and female victims of infidelity were brunettes.
He said of the findings:
"From Veronica vs. Betty to Ginger vs. Mary Anne, we've always favored one look over another. But now our research gives us a tempting look at how hair color might play a role in infidelity - and that's nothing to brush off."
Photo: Iconogenic/Getty Images

More love and sex on MSN Living:
Crazy Marriage Proposals
Weird Wild World of Modern Love
Most Romantic Date Destinations in America
25 Reasons Why Married Sex Is Better
love: friendships, dating, sex & marriage
No sense in wasting your time on someone who will never commit.

There he is, the man of your dreams. He's sitting across from you at the coffee shop or standing at the opposite side of the bar. His eyes meet yours, a quick glance, and then it's back to his drink. Was he giving you a signal?

Remember that time on "30 Rock" when Liz Lemon and her eventual-husband Criss went shopping at Ikea, only to end up in a major fight? We know it couldn't be closer to the truth because we've all been there. In honor of the irritation that can be Ikea, here are the top fights you'll likely encounter.

Love it or hate it, the selfie wields much power.

Dating doesn't have to be a daunting task, promise. Here's how to make it fun for you and him.

One woman's honest journey to divorce will break your heart and inspire you at the same time.

Want to send your date running? Try one these moves.

Two guests arrested in New Jersey.

Celebrities certainly know how to travel in style, so if you're struggling to select a honeymoon destination, look no further than these star-approved hotspots. To make it even easier, we're providing you with hotel recommendations, packing essentials, and tips on what to do and see! So channel your inner celeb at one of these U.S. destinations for an unforgettable vacation!

Tall Twitter users named Wayne, we're on to you!

Should little girls be dreaming of a different kind of "I do"?

Need a reason to pack your bags and get the hell out of here?