Study: Blondes More Likely to Cheat on Partners
One study drops a big blond bombshell.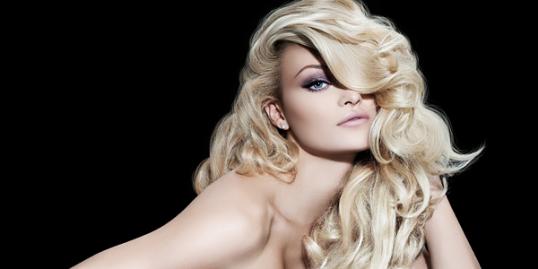 Blondes may have more fun, but they might just have more relationship issues, too.
According to a recent study, hair color plays a surprising role in women's infidelity. When it comes to cheating, blond women make up a staggering percentage of the unfaithful, while a much smaller percentage of female cheaters are brunettes.
The study, carried out by support website CheaterVille.com, found that a whopping 42 percent of women who admit to cheating also happen to have blond hair. Redheads came in second at 23 percent, brown-haired cheating ladies made up 20 percent, and only 11 percent of women stepping out had black hair.
Apparently, there's a color spectrum for infidelity.
The website conducted the study based on the online postings submitted by a cross sample of its members.
Related video: 5 Ways to Strengthen Your Relationship
And while founder James McGibney admits that this isn't the most scientific of studies — baldness or hair coloring were not taken into consideration — the results are still pretty interesting, especially with a number as high as 42 percent.
And let's not leave out the men. CheaterVille found that 40 percent of male cheaters have brown hair, 32 percent are raven-haired, 20 percent are blond, and a mere 5 percent are redheads.
Also interesting, McGibney discovered that 43 percent of both male and female victims of infidelity were brunettes.
He said of the findings:
"From Veronica vs. Betty to Ginger vs. Mary Anne, we've always favored one look over another. But now our research gives us a tempting look at how hair color might play a role in infidelity - and that's nothing to brush off."
Photo: Iconogenic/Getty Images

More love and sex on MSN Living:
Crazy Marriage Proposals
Weird Wild World of Modern Love
Most Romantic Date Destinations in America
25 Reasons Why Married Sex Is Better
love: friendships, dating, sex & marriage
Two steps forward, one giant fight afterward?

If you've been hiding any of this stuff, it's time to fess up.

The outlandish things we do for love have no limits; just ask these guys. Who's hugged the longest? Kissed the longest? Been on the most expensive date? Take a look below as we count down the world's most loving record-breakers.

If you just got engaged, congrats! This is seriously exciting news that deserves lots of congratulatory hugs, "oohing" and "ahhing" over the ring and plenty of bubbly. To make sure you get the right response from friends, family and coworkers, avoid announcing your engagement like this…

Ladies, give yourself the best gift of all this season: The NYC Taxi Driver 2014 Calendar. By Michelle Toglia

Pheromones may be the key to finding your perfect match.

Her partner? Wine? Downtime? Find out where it all ranks.

This time of year, we dust off our holiday traditions of special songs, stories, events and food to make our season bright. Here's a look into the traditional, unique and quirky holiday traditions of some famous couples.

Look, I looooove engagement season for obvious reasons, but even I can admit I'm like, "Really, AGAIN?" when yet ANOTHER engagement ring pops up in my news feed. Seriously, there were two this weekend. (Congrats, Gemma and Danny!)

We asked real men and women (and a few first-base experts, too) to give us the cardinal rules of kissing, tell us what makes someone a good kisser and more. So whether you're leaning in for kiss No. 1 or 1,000, read on.by Devin Tomb

Not quite sure which diamond shape suits your personality? We're here to help.

Dating can lead to all kinds of tricky situations. To help you navigate even the most awkward moments, we've compiled our 50 best dating tips—some new, some old—given to us by experts, moms, women like you, and even Justin Timberlake.