Study: Blondes More Likely to Cheat on Partners
One study drops a big blond bombshell.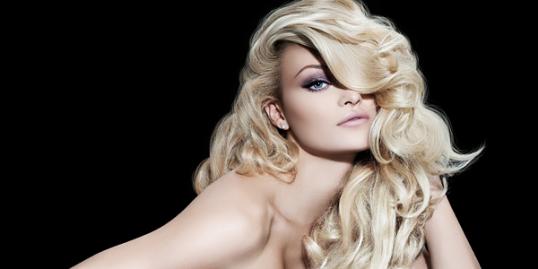 Blondes may have more fun, but they might just have more relationship issues, too.
According to a recent study, hair color plays a surprising role in women's infidelity. When it comes to cheating, blond women make up a staggering percentage of the unfaithful, while a much smaller percentage of female cheaters are brunettes.
The study, carried out by support website CheaterVille.com, found that a whopping 42 percent of women who admit to cheating also happen to have blond hair. Redheads came in second at 23 percent, brown-haired cheating ladies made up 20 percent, and only 11 percent of women stepping out had black hair.
Apparently, there's a color spectrum for infidelity.
The website conducted the study based on the online postings submitted by a cross sample of its members.
Related video: 5 Ways to Strengthen Your Relationship
And while founder James McGibney admits that this isn't the most scientific of studies — baldness or hair coloring were not taken into consideration — the results are still pretty interesting, especially with a number as high as 42 percent.
And let's not leave out the men. CheaterVille found that 40 percent of male cheaters have brown hair, 32 percent are raven-haired, 20 percent are blond, and a mere 5 percent are redheads.
Also interesting, McGibney discovered that 43 percent of both male and female victims of infidelity were brunettes.
He said of the findings:
"From Veronica vs. Betty to Ginger vs. Mary Anne, we've always favored one look over another. But now our research gives us a tempting look at how hair color might play a role in infidelity - and that's nothing to brush off."
Photo: Iconogenic/Getty Images

More love and sex on MSN Living:
Crazy Marriage Proposals
Weird Wild World of Modern Love
Most Romantic Date Destinations in America
25 Reasons Why Married Sex Is Better
love: friendships, dating, sex & marriage
The typical wedding: A white dress, tiered cake, floral centerpieces and a cute flower girl -- you know the drill. Every once in a while, though, a couple trades in tradition for a quirky, never-seen-that-before idea. Here are a few of the most out-there wedding photos that made us do a double take.

There's a lot to love about weddings this fall, like cocktails served in copper Moscow mule mugs, industrial-inspired lighting and pheasant feather details. See what's new!

Do you have to be engaged to sport a ring with bling?

124.6 million haven't gotten hitched.

Even though the national average wedding is $29,858, that's just an average. If you live in a smaller state like Idaho where the average wedding costs $16,159, you may find yourself saving a little more than half of the national spend! Check out some of the other least expensive cities to get married in below:

Summer is winding down, but the ubiquitous summer romance lives on.

For those times when nothing big and horrible happened--but nothing is feeling right either.

He's confident, distinguished and anywhere from 4 to 20 years older than you. Age is just a number, but there's something about older men that we love. Here are eight reasons why being in a relationship with an older man is tops.

While a younger man may have less life experience, that doesn't mean he's not emotionally mature. Here are the eight reasons why being in a relationship with a younger man is tops.

Have you ever wondered what the 'other woman' was thinking?

So fall is coming and you need some romantic inspiration now that long walks on the beach are out of the question. Well look no further! From apple picking to pumpkin carving, these are some great fall date ideas from girls just like you!

Getting bored of the same dinner and movie date night? Take an adorable cue from your favorite celebs and try something new! From dancing to boxing you can't go wrong with these awesome date ideas.