Study: Blondes More Likely to Cheat on Partners
One study drops a big blond bombshell.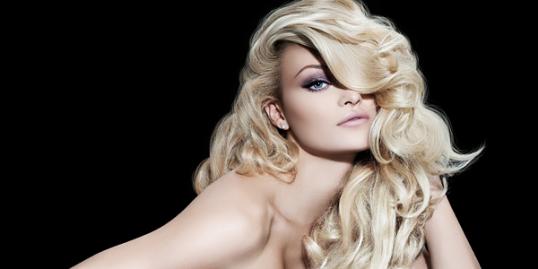 Blondes may have more fun, but they might just have more relationship issues, too.
According to a recent study, hair color plays a surprising role in women's infidelity. When it comes to cheating, blond women make up a staggering percentage of the unfaithful, while a much smaller percentage of female cheaters are brunettes.
The study, carried out by support website CheaterVille.com, found that a whopping 42 percent of women who admit to cheating also happen to have blond hair. Redheads came in second at 23 percent, brown-haired cheating ladies made up 20 percent, and only 11 percent of women stepping out had black hair.
Apparently, there's a color spectrum for infidelity.
The website conducted the study based on the online postings submitted by a cross sample of its members.
Related video: 5 Ways to Strengthen Your Relationship
And while founder James McGibney admits that this isn't the most scientific of studies — baldness or hair coloring were not taken into consideration — the results are still pretty interesting, especially with a number as high as 42 percent.
And let's not leave out the men. CheaterVille found that 40 percent of male cheaters have brown hair, 32 percent are raven-haired, 20 percent are blond, and a mere 5 percent are redheads.
Also interesting, McGibney discovered that 43 percent of both male and female victims of infidelity were brunettes.
He said of the findings:
"From Veronica vs. Betty to Ginger vs. Mary Anne, we've always favored one look over another. But now our research gives us a tempting look at how hair color might play a role in infidelity - and that's nothing to brush off."
Photo: Iconogenic/Getty Images

More love and sex on MSN Living:
Crazy Marriage Proposals
Weird Wild World of Modern Love
Most Romantic Date Destinations in America
25 Reasons Why Married Sex Is Better
love: friendships, dating, sex & marriage
5 steps to being happy together in the long run.

We're willing to bet that if you're not already grappling with these wedding-related snags, you will be soon.

Pull out the tissues for these personalized wedding vows.

Forgotten what love is all about? Read this note, and remember.

And a few that aren't so shocking.

If you find yourself doing any of these things, consider changing your behavior or counseling.

From pineapple sculptures made out of sunflowers to bold graphic printed tablecloths, ten trendsetters in the wedding industry shared 100 days' worth of inspiring new wedding details. See The Knot editors' top picks for the coolest and most awe-worthy ideas from the wedding experts.

Those Facebook friends who seem to have perfect lives with flawless mates whom they adore at all times? Even they face tough times like these.

How to flag her little fibs. By Laura Tedesco

A new study on attraction may help explain why fashions change.

As a general rule, any island that offers great weather year-round is going to attract the most visitors in the winter (high season) when we're all trying to escape the snow. Once summer rolls around, many islands see a sharp drop-off in tourism since many people have beach weather right in their own backyards.

And how you can attack the issues together.