Why nice guys actually do finish last
Do women really want bad boys, or is dependability a more attractive trait?
As the loving girlfriend of a classic nice guy, I've never quite understood the complaint that they finish last. "Girls always want bad boys," my male friends often lament. "I feel like I should be a jerk just to get dates."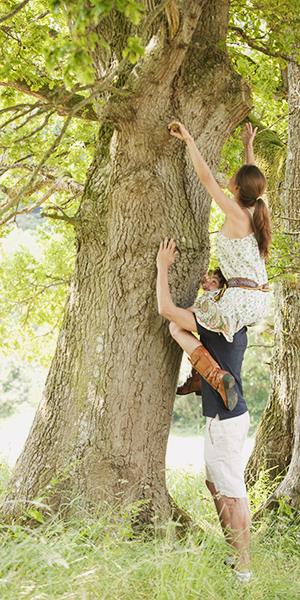 Admittedly, the stats support their claim. A 2012 University of Texas study found that ovulating women view bad boys as better mating partners. In 2011, researchers from Notre Dame and Cornell found a link between "agreeableness" and low earnings for men. And a poll from that same year found that women do indeed have a thing for broody boys.
More on MSN Living: Funniest save the dates from Pinterest
So what's the deal? Why do some women fall for rebellious dudes and not their nice, dependable counterparts? 
Dating and relationship expert Lucia says there are two main reasons. She tells MSN Living's The Heart Beat:
"Nice guys don't set boundaries. They let women get away with everything and agree with anything they say or want to do. Women don't respect men who behave like doormats and can't be attracted to men they don't respect."
She adds, "Nice guys don't appear to be as confident as 'bad boys.'" Confidence is a crucial trait when it comes to attractiveness, Lucia says.
In an article for YourTango.com, she also says that being too nice can be counterproductive: "No one can always be that nice unless they're a saint. They are busy being nice instead of being real, and women instinctually don't trust that."
More on MSN Living: Funniest wedding invitations from Pinterest
Nice guys will argue that women simply crave excitement. Lucia doesn't disagree.
"Women are attracted to bad boys for a multitude of reasons, only one of which is challenge.  The type of women who are interested in the challenge are generally younger, have a low self-esteem and/or are afraid of intimacy and don't want a real relationship."
But there's hope yet. Researchers Geoffrey Urbaniak and Peter Kilmann authored "Physical Attractiveness and the 'Nice Guy Paradox': Do Nice Guys Really Finish Last?" In that study, they found that kindness is the most important trait women seek when choosing a serious partner.
"Niceness appeared to be the most salient factor when it came to desirability for more serious relationships, whereas physical attractiveness appeared more important in terms of desirability for more casual, sexual relationships."
When it comes to dating, perhaps bad boys have the advantage, though this study seems to find it's more about looks than anything else. But when it comes to the long haul, women do indeed fall for kindness and agreeability.
Bing: This kind of man is more likely to cheat, study finds
"Everything in life is about balance," Lucia says. "Guys who are too nice need to understand that the ideal man is neither a bad boy nor a nice guy but a combination of both."
More from The Heart Beat:
Sex survey says women are better than men in bed
Airline plays matchmaker with passengers
Love content like this? Friend us on Facebook, follow us on Twitter and find us on Pinterest.
Photo: Philip Lee Harvey/Getty Images
love: friendships, dating, sex & marriage
No sense in wasting your time on someone who will never commit.

There he is, the man of your dreams. He's sitting across from you at the coffee shop or standing at the opposite side of the bar. His eyes meet yours, a quick glance, and then it's back to his drink. Was he giving you a signal?

Remember that time on "30 Rock" when Liz Lemon and her eventual-husband Criss went shopping at Ikea, only to end up in a major fight? We know it couldn't be closer to the truth because we've all been there. In honor of the irritation that can be Ikea, here are the top fights you'll likely encounter.

Love it or hate it, the selfie wields much power.

Dating doesn't have to be a daunting task, promise. Here's how to make it fun for you and him.

One woman's honest journey to divorce will break your heart and inspire you at the same time.

Want to send your date running? Try one these moves.

Two guests arrested in New Jersey.

Celebrities certainly know how to travel in style, so if you're struggling to select a honeymoon destination, look no further than these star-approved hotspots. To make it even easier, we're providing you with hotel recommendations, packing essentials, and tips on what to do and see! So channel your inner celeb at one of these U.S. destinations for an unforgettable vacation!

Tall Twitter users named Wayne, we're on to you!

Should little girls be dreaming of a different kind of "I do"?

Need a reason to pack your bags and get the hell out of here?