A school that teaches wives to be mistresses
Would you take marriage advice from a former mistress? We're skeptical.
Sarah Symonds is famous for having a seven-year affair with Hell's Kitchen star Gordon Ramsay. She's now set up a school for ladies who want to redirect their husband's roving eye.
"Men are simple," 43-year-old Symonds tells the Daily Mail. "It's Eat. Sleep. Fornicate."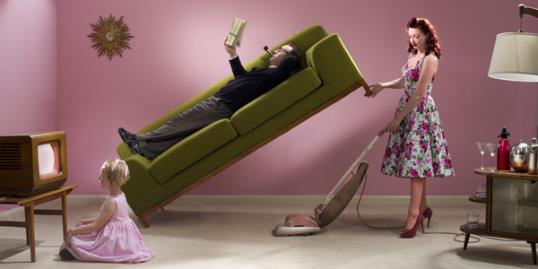 More on MSN Living: The ultimate wedding etiquette guide
She's dubbed this the "ESF rule." If this is Lesson No. 1, the rest should be interesting. 
Symonds appeared on the Canadian show "The Mistress," which helps mistresses leave adulterous relationships. She says she's turned a new leaf and now only dates single men. But she also wants to help married women keep their husbands from cheating — hence, "Wife School."
"[After 'The Mistress,'] I had so many wives contacting me for advice," Symonds says of why she founded the school. 'The school is geared toward making today's marriages more successful and to ultimately lessen the divorce rates and the subsequent demise to our society's structure.  Any marriage or committed relationship needs daily maintenance and nurturing — people just don't seem to realize that."
More on MSN Living: The science behind a great marriage
Essentially, Symonds helps women understand why men cheat, giving them advice on how to make sure their husbands are fully satisfied at home. "Don't allow space in your marriage for other women to walk into," she says. It's tough to take marriage advice from a former "other woman," but Symonds does make one decent point:
"If more people treated their marriage as they do their job, more marriages would last the lifetime they are supposed to. "
Her top tip? Do more in the bedroom than in the kitchen. She adds that women should stay up late at night to ask about their husband's day.
"I believe that the whole Sisterhood has to bond together to beat these cheats right out of the sheets," she says. "I am here to wake other women up and teach them not to be a mousewife."
If you find it hard to jump on board, you're not alone. The school's very foundation seems to underestimate men.  Personally, we think male complexities go beyond the ESF rule. 
But what do you think — is "Wife School" total genius or a total joke?
More from The Heart Beat:

Revealed: The key to becoming fast friends
'Missed Connections' map shows most common places for lost love
Longest kiss ever: Couple locks lips for 58 hours
Love content like this? Friend us on Facebook, follow us on Twitter and find us on Pinterest.
Photo: School teaches wives to be mistresses / Sturti/Getty Images
love: friendships, dating, sex & marriage
Tall Twitter users named Wayne, we're on to you!

Should little girls be dreaming of a different kind of "I do"?

Need a reason to pack your bags and get the hell out of here?

After your return from your honeymoon, your marriage officially starts and with that come some changes. It's not to say that the honeymoon phase is over, but you'll have to get some things situated in order to have your marriage start off on the right foot. We tapped the expert advice of wedding planner and reality TV star David Tutera and love and career coach Charreah Jackson to dish on six things you must do to have a successful first month of marriage — from wedding-related logistics to wrap up to relationship rules to set.

Owner of Weddings in Vieques, a destination-wedding planning company off the coast of Puerto Rico, Sandy Malone has helped countless couples plan their big day since 2007. Here, the veteran planner is sharing some expert advice for free: She's sharing the top eight things you have to do right after you get engaged.

Is the idea of a big bridal bash just not your thing? Or perhaps you and your fiancé are just the super spontaneous type, so why not make your next beach vacation your nuptials as well? If you're thinking of eloping but have questions on the mind, we're here to help. We tapped elopement and wedding planner Lindsey Nickel, founder of Events, Etc., for her top dos and don'ts for getting hitched on the sly.

Easy everyday ways to keep the love alive.

Expert tips on moving past those oh-so-familiar arguments.

Sometimes you have to do things you don't want to do, like hang out with his lame friends. You're not always in the mood to nurse a beer silently while he and his boys argue about who's going to die next on "Game of Thrones" — but tomorrow he's sitting through a seven-girl brunch. So.

Why holding on to your partner's mistakes will end up hurting you.

A little extra effort, will power and research can help your marriage bloom well into old age.

These are the conversations all betrothed couples should take the time to have before they get hitched.