Bride steals $273K for extravagant wedding
Harpist? Check. Canapés? Check. 20 months in jail? Yup.
Kirsty Lane walked down the aisle and then into the pokey. In 2011, the then 30 year-old bride threw an over-the-top wedding using $272,986 stolen from her employer.
Lane was a financial administrator for home theater company Pure AV. She siphoned hundreds of thousands from her employer and plead guilty to 10 counts of fraud.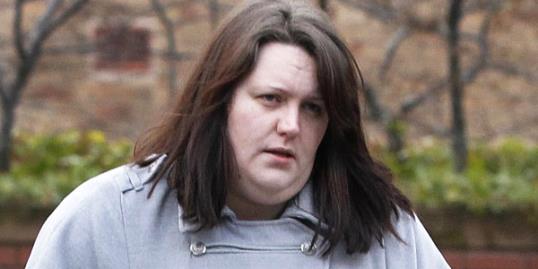 Lane was eventually sentenced to 20 months in jail. But after throwing a wedding that could rival The Royals', Lane was recently only required to repay her boss $28,633.
More on MSN Living: 14 surprising facts about getting engaged
So what exactly was included in this quarter of a million dollar ceremony?
Lane used the stolen money to hire a harpist to greet guests at her wedding, and her bridesmaids were given jewel-encrusted iPods. An award-winning chef provided the reception catering, and, of course, there was an open bar.
Oh, right. We almost forgot about the magicians and fireworks display.
More on MSN Living: 10 cliche holiday marriage proposals
"I hope she has learnt her lesson," said Peter Sutton, company director of Pure AV. He told the Daily Mail that Lane's theft cost two employers their jobs and, eventually, cost the company a total of $481,740.
"It is very disappointing considering she has gained so much and had to pay back so little."
Lane made 122 payments to herself over the course of three years, but she was finally placed under suspicion when a customer asked about an invoice. Days after her wedding, Lane was put in jail.
Bing: Look for wedding dresses
Photo: Peter Byrne/PA Wire
More from The Heart Beat:
Weird wedding trend: Naked nuptials
Poll: Women don't marry the best sex of their lives
Grand Slam nuptials: Denny's to open wedding chapel

love: friendships, dating, sex & marriage
Sometimes you have to do things you don't want to do, like hang out with his lame friends. You're not always in the mood to nurse a beer silently while he and his boys argue about who's going to die next on "Game of Thrones" — but tomorrow he's sitting through a seven-girl brunch. So.

Why holding on to your partner's mistakes will end up hurting you.

A little extra effort, will power and research can help your marriage bloom well into old age.

These are the conversations all betrothed couples should take the time to have before they get hitched.

Brace yourself, this is uncomfortable.

There's nothing wrong with grabbing Italian food and alternating between watching action films and romantic comedies, but shaking up your going-out routine with an extreme date night can be the ultimate turn on and the best way to keep your relationship exciting.

This just in: Guys over 5'10" are twice as likely to stray.

Or how to tell if you've reached THAT point in your bond.

Dating doesn't have to be a daunting task, promise. Here's how to make it fun for you and him.

This just in: A new study shows girls are warriors in the womb.

You can make a pros and cons list...but ultimately you know what works best for you.

Maggie Reyes is a life coach, writer, and the founder of ModernMarried.com. She helps newlyweds re-think what married life can be. Here, she's revealing tricks every newlywed couple needs to know.