Bride steals $273K for extravagant wedding
Harpist? Check. Canapés? Check. 20 months in jail? Yup.
Kirsty Lane walked down the aisle and then into the pokey. In 2011, the then 30 year-old bride threw an over-the-top wedding using $272,986 stolen from her employer.
Lane was a financial administrator for home theater company Pure AV. She siphoned hundreds of thousands from her employer and plead guilty to 10 counts of fraud.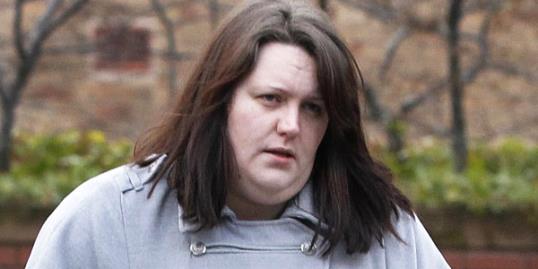 Lane was eventually sentenced to 20 months in jail. But after throwing a wedding that could rival The Royals', Lane was recently only required to repay her boss $28,633.
More on MSN Living: 14 surprising facts about getting engaged
So what exactly was included in this quarter of a million dollar ceremony?
Lane used the stolen money to hire a harpist to greet guests at her wedding, and her bridesmaids were given jewel-encrusted iPods. An award-winning chef provided the reception catering, and, of course, there was an open bar.
Oh, right. We almost forgot about the magicians and fireworks display.
More on MSN Living: 10 cliche holiday marriage proposals
"I hope she has learnt her lesson," said Peter Sutton, company director of Pure AV. He told the Daily Mail that Lane's theft cost two employers their jobs and, eventually, cost the company a total of $481,740.
"It is very disappointing considering she has gained so much and had to pay back so little."
Lane made 122 payments to herself over the course of three years, but she was finally placed under suspicion when a customer asked about an invoice. Days after her wedding, Lane was put in jail.
Bing: Look for wedding dresses
Photo: Peter Byrne/PA Wire
More from The Heart Beat:
Weird wedding trend: Naked nuptials
Poll: Women don't marry the best sex of their lives
Grand Slam nuptials: Denny's to open wedding chapel

love: friendship, dating, sex & marriage
Gifts, affirmations, physical touch—what makes you feel most loved? One expert identified five main ways we express love. What's your preferred love language?

Rocky relationship? Maybe you and your spouse just have different ways of expressing love. Not to worry—here are some tips for speaking your partner's love language.

Hershey's syrup, whipped cream, and a Catwoman mask. Yes, yes, we were thinking the same thing: Nothing beats a woman who purrs. But what if you're still trying to get to the next level of your relationship? Well, that's where the fun comes in. "Ultimately, fun is the best aphrodisiac," says Paul Joannides, author of "The Guide to Getting It On!" "Quit looking for sexy and look for fun instead—and you'll end up having more sex." We like the way this guy thinks. That's why we brainstormed these adventures (with some help from experts and our female friends).

Before you sit down for 'the talk', read this guide to make sure you don't say the wrong things.

They look lovingly at each other across rooms, finish their partners' sentences, and playfully poke fun at one another. Here's how those blissful twosomes keep the romance alive.

Dear readers, You really are the sweetest. These quotes, sourced from our Facebook page, show that there are plenty of unique ways to tell your partner just how much you adore him.