Church Offers 'Free Wedding Day' to Couples Living in Sin
The average wedding costs $27k. Free sounds pretty good.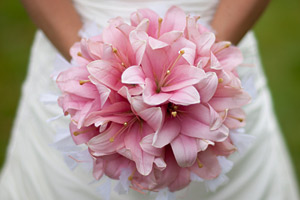 With all the good news about cohabitating lately, the taboo surrounding it is slowly disappearing. More couples than ever are proudly opting to commit to each other without the tangibility of a marriage license.
And while most no longer consider 'living in sin' to be, well, sinful, there are still some that would like to see cohabitators make it legal. That's why Seattle's Cedar Park Assembly of God is offering a 'Free Wedding Day.'
On June 16, the church will hold its second annual Free Wedding Day. The offer began when Cedar Park wanted to both promote marriage and help couples with wedding costs. Three couples took them up on the offer last year.
"The cost that we're saving them is about $8,000 to $10,000," Craig Gorc, a pastor at Cedar Park, told the Christian Broadcasting Network (CBN). "We provide everything you need except for the bride and groom."
Gorc added that Cedar Park doesn't want the any of the couples to feel judged for their lifestyle, so they try to make it as positive an experience as possible. He continued:
"Why would you go to the church if you're living together, where still today there's a stigma of 'living in sin' as they call it."
The freebies include: marriage counseling, wedding planners, two ministers, a photographer, music planner, flowers and food. A darn good deal, if you're ready for it.
But as they say, nothing in life is free. So what's the fine print? "Of course, we hope they'll come to Christ in the process," the church's senior pastor, Rev. Joe Fuiten told CBN. "But it's really about communicating to people that we're here for them and we're willing to help."
Sounds like the offer is coming from a benevolent place, but I can't help but wonder—can same-sex couples take them up on it?
More on love & sex from MSN Living:
The 10 Worst First Date Ideas of All Time
Moving In With Your Guy? Read This First
Photo: Kunstgalerie Aquarius/Getty Images
love: friendships, dating, sex & marriage
Brad Pitt and Angelina Jolie finally took the plunge, but marriage isn't always a good choice for everyone.

Learn how these surprising tactics can really improve your relationship.

Use these tips to up your chances of finding love.

Find out how paired-off ladies might feel lacking—and how you can make your relationship satisfying.

These signals are seriously subtle, but they can give you real insight into what's going through your husband's mind.

Check which changes are necessary to stay happy together.

We know some of this may sound obvious, but these simple statements can make both of you happier.

Making your relationship more secure, connected, and intimate doesn't have to feel overwhelming. Try these expert tips and reap the rewards now—and in the long run.

For those times when nothing big and horrible happened--but nothing is feeling right either.

What's more fun than animals in weddings? We've rounded up eight of the cutest.

Your puppy is all over your Instagram, Facebook and fridge, so there's no reason not to include him in your engagement pictures too. The best engagement photos give viewers a peek into your life. If you're a dog owner, take this opportunity to show off your pooch, like these 22 couples did! And we can't thank them enough.

Our married blogger gets real about checking out other guys when you're taken.